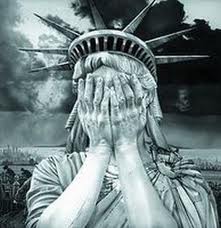 The event we have all been waiting for is here in time for the Christmas Holidays! Yes, it is the long awaited news on the DOJ "prosecution" of the former Office of Special Counsel head under the Bush/Cheney regime, Scott Bloch.
As you may recall, when we last heard tangible news on the Blochhead front, it was June 20 of this year when his release restrictions were voided. The court voided Bloch's release conditions because the DOJ had inexplicably left the case hanging in limbo after the previous guilty plea had been set aside, thus allowing Bloch to withdraw from it, all the way back in August of 2011.
So, between August 2, 2011 and December 21, 2012, a period of nearly a year and a half's time, the DOJ has done nothing whatsoever in furtherance of prosecuting Scott Bloch. Until today. And the vaunted Department of Justice has, on the Friday before the Christmas holiday…..filed a Motion to Dismiss. However, that is not the end of the story, as clause 5 of the Motion to Dismiss contains this language:
Concurrent with this Motion to Dismiss, the government is filing a new information.
Well, not quite concurrent, as the Motion to Dismiss was filed mid to late morning, and the new information was just now made public. The new charge, a misdemeanor, is pursuant to 18 USC 1361 Depredation of Government Property or Contracts. The factual basis is made out from the "seven level wiping" Bloch caused to be done. Here is the new information just filed.
Well, at least that is what the information is SUPPOSED to charge. That is the crime noted in the caption, and clearly the crime contemplated by the framing, but in the key statute recitation paragraph, the controlling body of the document mistakenly charges 18 USC 1362 instead. A year and a half the DOJ has had to conjure up this smoking pile of whitewashing garbage, and they still Continue reading →