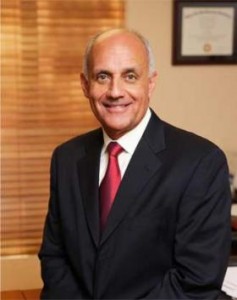 Well, okay, Richard Carmona has been formally announced for the race since early November of 2011, but with yesterday's dropout by the only other major Democratic contender, former state Democratic Party Chair Don Bivens, the field is effectively cleared for Carmona.
Bivens was gracious and indicated clearly he is getting out for party unity:
"The continuing head-to-head competition of our Democratic primary is draining resources that we will need as a Party to win the U.S. Senate race in November," he wrote in a statement. "While I am confident we would win this primary, the cost and impact on the Party I've spent my life fighting for could diminish our chance to achieve the ultimate goal: winning in November."

Bivens had a stellar third quarter in fundraising, but momentum quickly shifted to former Surgeon General Richard Carmona when he entered the race in November. Carmona had the backing of much of the national Democratic establishment.

In a joint statement with Democratic Senatorial Campaign Committee Chairwoman Patty Murray (Wash.), Senate Majority Leader Harry Reid (D-Nev.) wrote that he was "heartened that Don has decided to focus his time and energy" on President Barack Obama's re-election and on Carmona's campaign.
This is actually fairly exciting news here in the desert, as the party, both in state and nationally, can coalesce around Carmona and focus on the necessary effort to insure very conservative Republican Congressman Jeff Flake, the certain nominee for the GOP, does not win. The race is for the seat of the retiring Jon Kyl and, for the first time since Dennis DeConcini left, the Dems have a serious chance of gaining a Senator in Arizona. A goal not only Continue reading →