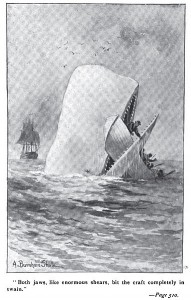 Der Speigel reports that a German ship that allegedly picked up Iranian weapons in (US-dominated) Djibouti and headed from there towards Syria has been stopped to check whether the allegation it contains arms is correct.
A German-owned freighter loaded with weapons from Iran was stopped on Friday near the Syrian port of Tartus in the Mediterranean Sea, SPIEGEL has learned.

A few days prior, the Atlantic Cruiser, owned by the Emden carrier Bockstiegel, had allegedly picked up heavy military equipment and munitions meant for Syrian dictator Bashar Assad's regime from an Iranian freighter at the Djibouti port. The cargo, desperately needed reinforcements for Assad's crackdown on dissidents, was supposed to be unloaded on Friday.But defectors from inside the Syrian government had learned of the delivery and warned the shipping company. On Friday the Atlantic Cruiser suddenly changed course, heading for the Turkish harbor of Iskenderun instead. Then the ship stopped some 80 kilometers (50 miles) southwest of Tartus, sailing in circles for the next few hours.

"We stopped the ship after getting information on the weapons cargo," shipping agent Torsten Lüddeke of Hamburg-based C.E.G. Bulk Chartering told SPIEGEL.
Iran? Check. Providing arms to Bashar al-Assad? Check. Exposed by (western-backed) rebels? Check.
The whole thing seems made to order for those trying to sow war against Iran and its allies.
The best part of this–at which none of the newspapers reporting on this seem to have blinked–is the name of the shipping company that chartered the ship:
the ship had been chartered by an Odessa, Ukraine-based company called White Whale Shipping
Hahahahaha! This is rich! We're hunting a white whale in the eastern Mediterranean as people try to gin up another war.
https://www.emptywheel.net/wp-content/uploads/2016/07/Logo-Web.png
0
0
emptywheel
https://www.emptywheel.net/wp-content/uploads/2016/07/Logo-Web.png
emptywheel
2012-04-15 14:19:52
2012-04-15 14:30:43
The War-Mongers Find Their Great White Whale