If you didn't already need proof that the FISA Court needs to consult technical advisors before they permit the government to collect all of Americans' metadata, consider this lesson DOJ offered as part of its initial application for the Internet dragnet (see page 16).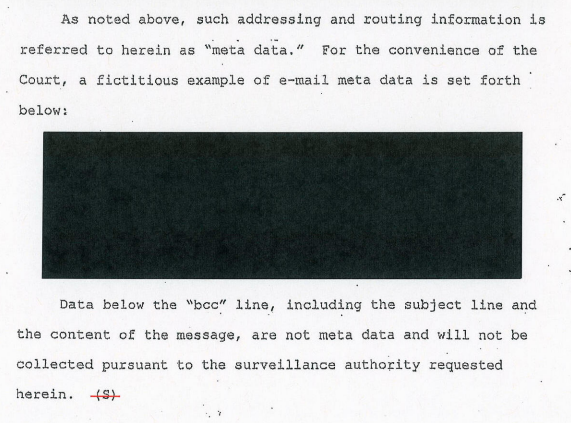 Of course, you're prohibited from seeing the better part of that lesson — the fictional example of metadata they offered — because James Clapper has deemed it classified.
Funny. Eric Holder recently claimed in a Congressional hearing that if something's not true it's not classified. I guess the fictions they tell FISC judges are another matter.