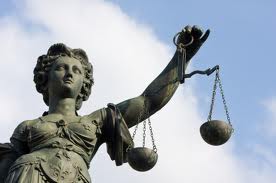 A little more than two hours ago, a fairly monumental day at the Supreme Court got underway. Two big boxes of opinion were brought out signaling at least two, and perhaps as many as four, new decisions were going to be announced. It was only two, but they are huge and critically important decisions King v. Burwell, better known as the "Obamacare case", and Texas Dept of Housing v. Inclusive Communities Project, better known as the Fair Housing case.
Both King and Texas Housing are big, and both have been the cause of serious apoplexy and fear among liberals and progressives. And both were decided very much in the favor of the liberal position, so it was a very good day on both issues.
First off is King v. Burwell, and the full opinion is here. It is a 6-3 opinion written by Chief Justice Roberts. Many people seem shocked that the majority was 6-3. I am not. While I thought the challenger King plaintiffs had a cognizable legal argument, it always struck me as a losing one, and one the Chief Justice was unlikely to sign off on after his sleight of hand to keep the ACA alive in the earlier NFIB case.
Similarly, though Anthony Kennedy was a bigger concern because of his states rights history, he has a long history on protecting citizens on social justice issues (which is why we are about to get marriage equality, maybe as soon as tomorrow). And, once Obamacare was upheld in NFIB, and all the millions of additional Americans had been given health insurance access (which, let us keep in mind, is still different than actual healthcare), it really became a social justice issue, and thus one Kennedy would be very troubled to strip away.
As to the general overview, Rick Hasen at Election Law Blog has a great summary:
Before the case, so much ink was spilled (and more virtual ink virtually spilled) on the question of deference to the IRS's interpretation of ambiguity under the statute (under the so-called "Chevron" doctrine) as well as principles of federalism, which were used to argue for results for and against the Administration in the case. There were also questions about the standing of various plaintiffs. There were arguments about the intent of the drafters, and what MIT economist Gruber said, or may have said, or may have misspoken about the way the law was supposed to work. In the end, the Court rejected application of Chevron deference to the IRS and federalism made no appearance. Nor did standing or Gubert get discussed. Instead the Court's analysis went basically like this:

The question whether tax subsidies applied to poor people in states that did not set up their own health care exchange is important, so important that it is hard to believe that Congress would have delegated that question to an agency (and particularly to the IRS, whose job it is to collect revenue not design health care policy). So there is no "Chevron" deference on the question. The court has to use its tools of statutory interpretation to decide the case. The law, read as a whole, is ambiguous. It is certainly possible to read the challenged language as giving subsidies only to people in state exchanges and not in the federal exchange. But there are other parts of the law, read in context, that only make sense if subsidies apply to those in state or federal exchanges. In such an ambiguous case, it is the purpose of the law that should govern. "Congress passed the Affordable Care Act to improve health insurance markets, not to destroy them. If at all possible, we must interpret the Act in a way that is consistent with the former, and avoids the latter."
Go read all of Rick's post, it is also notable for its explanation as to why King is likely the last word on the ACA as a viable entity and Obamacare is here to stay. I concur.
I would like to point out one aspect of the King decision I find particularly rewarding – the lack of attention to all the extrinsic noise that has been generated over the many months the King case was pending by all the crazed pundits on both sides of the issue at heart. Absent was all the relentless sturm and drang about standing, loss of standing, federalism, what Hans, err Jon, Gruber said or didn't say, post hoc interviews with Congress members, their staff and lobbyists and what it meant, and all other sundry sorts of faux legislative history by people that apparently would not recognize real "legislative history" if it hit them in the butt. That is very satisfying thing for somebody that thinks appellate decisions should, at their core, be based on the statutes, precedence and the record on appeal.
For this I am thankful for the clarity and cleanliness of Roberts opinion. As a side note, the majority's scuppering of the Chevron basis has created a side issue among us in the legal chattering class as to whether it signals a weakening of the "Chevron Doctrine". Rick seems to think there is a fundamental weakening here. I am not so sure of that at all, even though I have had sincere problems with Chevron pretty much as long as I have been practicing law, as it gives far too much deference to often out of control administrative agencies, and the appellate burden is very onerous to overcome bad administrative rulings.
We shall see how the components of today's decision in King play out in the future, but it was a very good day for the law, and the ACA, today.
The second, and also huge, case handed down today is the Texas Fair Housing decision, and the full opinion is here. Although it will be overshadowed today by the more famous (infamous?) King Obamacare decision, the Texas case is absolutely critical to the ability to fight and control discrimination.
As the excellent Lawrence Hurley reports for Reuters:
On a 5-4 vote in a major civil rights case, the court decided that the law allows for discrimination claims based on seemingly neutral practices that may have a discriminatory effect. Justice Anthony Kennedy, a conservative who often casts the deciding vote in close cases, joined the court's four liberals in the majority.

The ruling also was a triumph for President Barack Obama and his administration, which had backed Inclusive Communities Project Inc, a nonprofit group in Texas that claimed the state violated the law by disproportionately awarding low-income housing tax credits to developers who own properties in poor, minority-dominated neighborhoods.
…..
Although a broad win for civil rights advocates on the legal theory, Kennedy, writing for the court, indicated in the ruling that the Texas plaintiffs could ultimately lose when the case returns to lower courts.

The court was considering whether the 1968 law allows for so-called disparate impact claims in which plaintiffs only need to show the discriminatory effect of a particular practice and not evidence of discriminatory intent. There was no dispute over the law's prohibition on openly discriminatory acts in the sale and rental of housing.

Kennedy wrote that Congress indicated in 1988 when it amended the law that it intended disparate impact claims to be available.

"It permits plaintiffs to counteract unconscious prejudices and disguised animus that escape easy classification," Kennedy added.

Kennedy also made clear there are limits to the types of claims that can be brought, saying that "statistical disparity" alone is not enough. Plaintiffs must "point to a defendant's policy or policies causing that disparity," Kennedy added.
As Adam Serwer said on Twitter (here and here), "banks and insurance companies have been trying to tee up this case for years because they thought the Roberts court would rule in their favor" and "without this law, it's unlikely any of the banks would have paid any price for trapping minorities in bad loans regardless of credit". That is right. But it goes further than that, the "disparate impact" claim is one of the most important tools available to fight discrimination that may not be apparent on the face of a cagily crafted provision or business model policy, but which nevertheless is effected by it. Discriminatory animus has gotten very sophisticated, and this tool under the Fair Housing Act of 1968 is necessary to have to fight it.
Texas Fair Housing was a 5-4 decision authored, somewhat surprisingly, by Anthony Kennedy where he joined the four justices of the "liberal bloc". It is yet another indication of where Tony Kennedy is on "social justice" issues, again a trend that augurs well for marriage equality. We shall know soon enough!
https://www.emptywheel.net/wp-content/uploads/2016/07/Logo-Web.png
0
0
bmaz
https://www.emptywheel.net/wp-content/uploads/2016/07/Logo-Web.png
bmaz
2015-06-25 13:30:08
2015-06-25 15:25:36
A Big Day at SCOTUS on Obamacare and Fair Housing