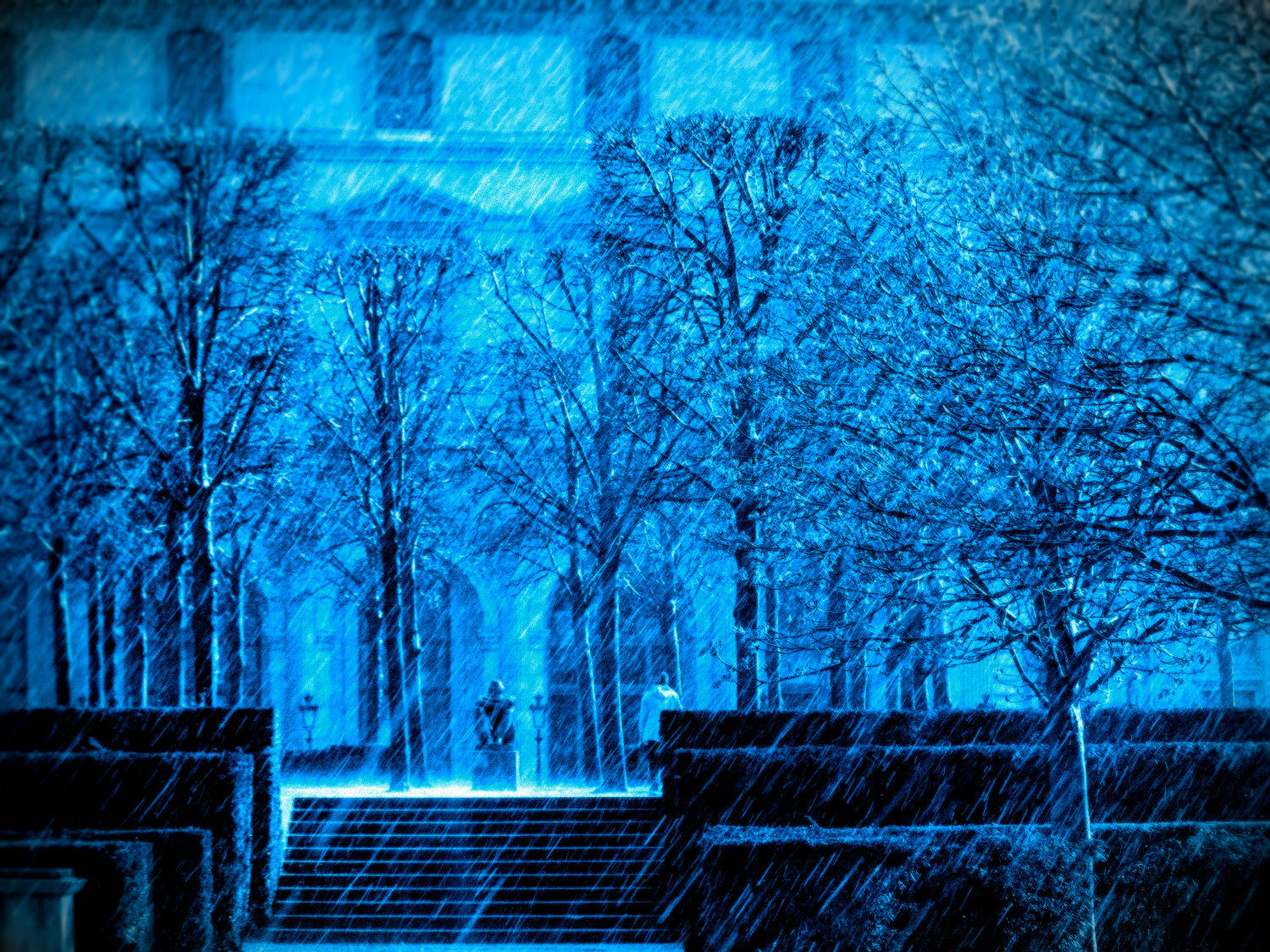 If last night's Twitter timeline was any measure, folks have a LOT to say about premium cable programming let alone the cable television industry. Add the crazy surrounding White House communications and it's best if I just get out of the way and run like hell.
~ 3 ~
I simply can't write fast enough or better about the situation than many folks have on Twitter already.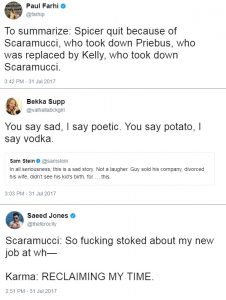 Basta.
~ 2 ~
Crazy amount of chatter about cable networks and M&A. Biggest stories:
Discovery to buy HGTV's owner Scripps because of Scripps' audience demographics — heavily weighted toward women.
Charter Communications will not merge with Sprint to expand into cell phone business; it already has a reseller agreement with Verizon.
However, Japan's Softbank, Sprint's parent, is interested in buying Charter Communications. This deserves debate in Congress as well as CFIUS review. There's a reason why Charter isn't Cable but Communications now; do we want additional foreign ownership of another communications network even if it isn't fully into the cell phone business (yet)?
Should note here that a beef I have with my GOP representative on regulating cable networks is on this very point. Rep-who-will-not-be-named sent a pro forma response spouting what is probably party line: FTC has always regulated cable, shouldn't increase regulation by allowing cable to be regulated by FCC.
Except that cable isn't just a series of tubes distributing entertainment content. It's also a series of tubes carrying our communications.
Again, do we want to allow foreign ownership of these particular communications tube in addition to existing cell phone network ownership?
~ 1 ~
By now you may have heard HBO's most popular series, Game of Thrones, may have been affected by a breach of the cable network's system. Based on conflicting reports, it's not clear what was stolen from HBO, though unlike other recent hacks HBO itself was attacked and not a content creator/producer. It may sound reminiscent of the Sony Entertainment hack but HBO is nowhere as leaky as Sony.
Will winter still come after this hack? You'll have to tell me — this isn't a series I follow.
~ 0 ~
There you have it, your next open thread. Trump-Russia stuff in the last one, please. Everything else here.
https://www.emptywheel.net/wp-content/uploads/2017/02/RainParis_LolaGuti-Unsplash_modblue_1500pxw.jpg
1125
1500
Rayne
https://www.emptywheel.net/wp-content/uploads/2016/07/Logo-Web.png
Rayne
2017-07-31 19:48:35
2017-07-31 19:48:35
Three Things: It's All About the Cable, Mabel. Oh, and the Mooch