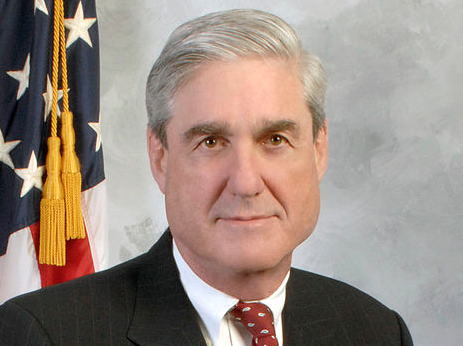 Manafort's Lawyers Will Challenge the Legitimacy of Prosecuting the Ukrainian Money Laundering
Over the weekend, I did a Twitter thread on the fun stuff in the latest filing from Paul Manafort's lawyers asking (among other things) that he be let off his GPS monitor. Now that others are reviewing the filing, I'm seeing lots of people miss a key part of what his lawyers are doing.
As I noted, in a footnote, Manafort's lawyers point out that the crimes he has been charged with all pre-date the election.
Of note, his work on behalf of the Ukrainian clients ended around two years before Mr. Manafort agreed to work as the campaign manager for then-candidate Donald Trump.
It's a point they've made before. But it has been misunderstood as a bogus point.
It's not. Here's how the defense has said they're going to defend against this indictment.
At this time, the defense anticipates that pretrial motions will be filed concerning the legal basis for and sufficiency of the charges, the suppression of evidence improperly obtained by search warrant, subpoena or otherwise (including the application of exceptions to common law privileges), as well as motions in limine based on discovery to be provided by the Government in preparation for trial.
To some degree, this is part of a challenge the defense will make to the charging of FARA crimes generally. As they rightly point out, that simply hasn't gotten prosecuted.
The Government's case also concerns whether Mr. Manafort was required to file a report as a foreign agent with the U.S. Department of Justice. The U.S. Department of Justice has only brought six criminal FARA prosecutions since 1966 and it has secured only one conviction during this period. It is far from clear what activity triggers a requirement to file a report as a foreign agent. In order to conceal this weakness in the Indictment, a façade of money laundering has been put forth using a tenuous legal theory. When the money laundering count is peeled back from the Indictment, the forecasted sentencing guidelines are reduced substantially to a fraction of those claimed by the Office of Special Counsel.
What they're ignoring is that the FARA charges are tied to both the money laundering they want to dismiss (Weekly Standard quotes people saying "it doesn't make sense" to have spent $1M on rugs in Alexandria) and to false statements charges that (as DOJ keeps pointing out) have already been validated in the process of getting Manafort's lawyer to waive privilege to explain how she was lied to.
But it also suggests they're going to go after not only the no-knock warrant from this summer (which obtained information proving that Manafort and Gates keep records longer than the six months they have claimed to DOJ in the past), but also other subpoenas and the legal basis for the changes. That is, it suggests they're going to challenge Mueller's authority for investigating these old crimes which, public reporting made clear, long preceded the authorization of the Special Counsel. The legitimacy of the new evidence collection and charges depends on the legitimacy of the exercise of the Special Counsel authority, which is in turn based on,
(i) any links and/or coordination bet ween the Russian government and individuals associated with the campaign of President Donald Trump; and

(ii) any matters that arose or may arise directly from the investigation;

(iii) any other matters within the scope of 28 C.F.R. § 600.4(a).
The entire point of noting that the crimes charged here predate the election is to lay the groundwork for legal challenges. Manafort's lawyers are laying groundwork to claim that these charges 1) don't pertain to coordination on the election and 2) can't say to have arisen out of them, because they predated them. Again, that ignores that the 28 CFR §600.4(a) permits Mueller to investigate, "intent to interfere with, the Special Counsel's investigation, such as perjury, obstruction of justice, destruction of evidence, and intimidation of witnesses," which Manafort's false statements about the FARA registration might certainly be construed as.
Now, to be clear, I don't think such a challenge will succeed (in part because of those false statements charges, which are dated to November 23, 2016 and February 10, 2017; the conspiracy to defraud the US also continues through 2017 and in part because Acting Attorney General Rod Rosenstein approved the charges). I also think this Politico piece, which talks about such legal threats, overstates the legal danger of such a challenge (in part because it cites all number of Republican lawyers, including Trump lawyer Jay Sekulow, who are being teed up to bitch about the legitimacy publicly).
But I do think it's a legitimate tactic, one that will serve Manafort's defense, even outside the world of the Sukulow spin.
First, the charges as laid out are designed to steer clear of the election related stuff so Mueller can get Manafort to flip and testify on those without laying out what he already knows. They're also designed to parallel similar charges in NY that can be charged if Trump pardons Manafort. By challenging the legitimacy of the tie between the Ukraine consulting and the election, Manafort may force Mueller to show more of his hand, notably to include why he believes the lies Manafort told last November and in February are part of the election cover-up (I can easily imagine how Mueller would explain it, but imagine he doesn't want to do so, yet). Alternately, to substantiate the ties, Mueller may choose to issue a superseding indictment, tying the Ukraine work more closely to the election stuff, but I suspect he doesn't want to do that, yet.
Also, to the extent that the challenge gets litigated now rather than on appeal (when it will definitely get litigated, if this goes to trial), Manafort may test the guidelines for something the President very much wants to test: whether Mueller can prosecute old business corruption (that in the case of both men happens to implicate compromise by the Russians). Manafort will be taking logical steps for his own defense, but also doing the work of the man who ultimately holds Manafort's ticket to freedom.
Finally, there is the entire point of propaganda. So long as Trump can claim that nothing substantial has been charged against his campaign, both by noting (as he has, repeatedly) that Manafort's charges are unrelated to the election and George Papadopoulos is some random coffee boy, Republicans and Trump supporters will have more space to support him. Once that changes — and the moment that changes will be one of the most fraught legal moments in this case — things may get a lot harder for Trump.
But for now, Manafort is helping the PR case along, and will continue to to the extent that his lawyers continue to argue that the crimes ended well before the campaign.
Update: As Josh Gerstein notes in his story on the government's latest filing, Manafort and the government are actually disputing how long his work in Ukraine lasted:
The parties do dispute one minor factual point: Manafort claims that his work in the Ukraine ended in 2014, ECF#32 at 3, while the indictment alleges his continued work through 2015 on behalf of the Opposition Bloc, after the flight to Russia of President Victor Yanukovych. Indictment ¶ 1.
I have a feeling that discrepancy could end up less minor than suggested.
https://www.emptywheel.net/wp-content/uploads/2017/08/Mueller.png
346
463
emptywheel
https://www.emptywheel.net/wp-content/uploads/2016/07/Logo-Web.png
emptywheel
2017-11-06 11:02:28
2017-11-06 11:29:22
Manafort's Lawyers Will Challenge the Legitimacy of Prosecuting the Ukrainian Money Laundering