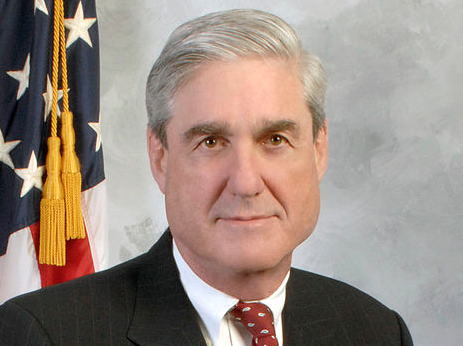 As I noted yesterday on Twitter, the transcript of NYT's interview with Donald Trump reads like this:
collusion collusion collusion collusion collusion collusion collusion collusion collusion collusion collusion collusion collusion collusion collusion collusion collusion collusion collusion collusion collusion collusion collusion
23 times Trump either denied any evidence of collusion between his campaign and Russia or alleged collusion between Hillary and … I'm not entirely clear who she was supposed to have colluded with.
Whatever else this interview was, it was also a testament to Trump's continued obsession with trying to deny any guilt.
Which is why I'm so interested in both the form and the singular focus on Trump's denial of Paul Manafort.
SCHMIDT: What's your expectation on Mueller? When do you —

TRUMP: I have no expectation. I can only tell you that there is absolutely no collusion. Everybody knows it. And you know who knows it better than anybody? The Democrats. They walk around blinking at each other.

SCHMIDT: But when do you think he'll be done in regards to you —

TRUMP: I don't know.

SCHMIDT: But does that bother you?

TRUMP: No, it doesn't bother me because I hope that he's going to be fair. I think that he's going to be fair. And based on that [inaudible]. There's been no collusion. But I think he's going to be fair. And if he's fair — because everybody knows the answer already, Michael. I want you to treat me fairly. O.K.?

SCHMIDT: Believe me. This is —

TRUMP: Everybody knows the answer already. There was no collusion. None whatsoever.

_________

TRUMP: Maybe I'll just say a little bit of a [inaudible]. I've always found Paul Manafort to be a very nice man. And I found him to be an honorable person. Paul only worked for me for a few months. Paul worked for Ronald Reagan. His firm worked for John McCain, worked for Bob Dole, worked for many Republicans for far longer than he worked for me. And you're talking about what Paul was many years ago before I ever heard of him. He worked for me for — what was it, three and a half months?

SCHMIDT: A very short period of time.

TRUMP: Three and a half months. [Inaudible] So, that's that. Let's just say — I think that Bob Mueller will be fair, and everybody knows that there was no collusion.
The interview started with a discussion of Jeff Sessions' recusal, which led Trump to claim he won because he campaigned better than Hillary, but then Mike Schmidt returned to Russia, which returned Trump to his "no collusion" line.
Then Schmidt permits Trump to go off the record about … something. Then the interview goes back on the record with Trump apparently deciding to offer up details after all. He offers the following defense of Manafort:
He's a nice, honorable man
Manafort worked for other Republicans too
Manafort didn't work (on the campaign) for Trump long at all
Trump never heard of the man who lived in Trump Tower and had had a firm with Trump's buddy Roger Stone
Having already had two people flip on him and agree to cooperate with prosecutors, Trump starts by flattering Manafort. He rightly reminds that Manafort has long been tolerated in the Republican party, even after Manafort's fondness for working with thugs became widely known.
Trump then dismisses any Manafort taint based on time associated with the campaign (three and a half key months of the campaign, during the period when Russians were reaching out to provide dirt), not based on his actions for the campaign.
Finally, by falsely claiming he didn't know Manafort, Trump absolves himself of any prior taint the lobbyist had.
As I said, I'm interested in this passage not just for Trump's lame attempt at defending himself, but also that he did so. It's only Manafort Trump feels the need to defend himself against, not Flynn (whom Trump reportedly is preparing to accuse of lying), not Papadopoulos, and not even Rick Gates (who, after all, hung around the campaign through the transition).
The Daily Beast did do an uninteresting piece suggesting Mueller's team may get a superseding indictment against Manafort, but it doesn't even imagine Mueller getting to the guts of the case, perhaps by indicting Manafort based on his ongoing reporting on the campaign to Oleg Deripaska via Konstantin Kilimnik, the latter of whom also served as a go-between in an effort to help Manafort write a self-defensive op-ed. Instead, it imagines only that Manafort will get a superseding indictment on tax charges.
Alternately, Schmidt may have said something during that off the record section that directly raised Manafort. Schmidt's regular beat is the FBI, not Mar a Lago, so he may know something far more interesting than the Daily Beast does about where Mueller is going.
Whatever the reason, Trump seems far more worried about damage Manafort can do to him right now than any damage Flynn can.
https://www.emptywheel.net/wp-content/uploads/2017/08/Mueller.png
346
463
emptywheel
https://www.emptywheel.net/wp-content/uploads/2016/07/Logo-Web.png
emptywheel
2017-12-30 09:59:37
2017-12-30 10:55:52
What Explains Trump's Focus on Manafort?