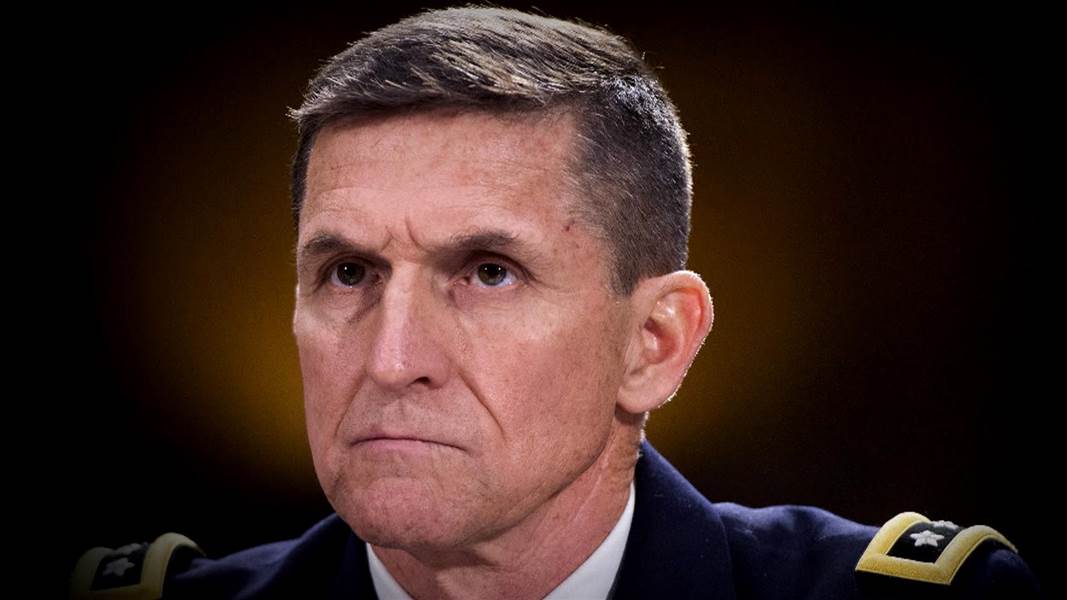 Graham and Grassley Are Seeing Christopher Steele's Ghost Where Mike Flynn Lurks
I get it. Trump is making us all crazy. But Chuck "Ethanol flipflop" Grassley and Lindsey "Trump's best golfing buddy" Graham are going nuts not because of Trump but because of Christopher Steele. They've just written a letter to Susan Rice asking her why she emailed herself a letter, memorializing a January 5, 2017 meeting about the Russian hack, just before she left the White House.
In this email to yourself, you purport to document a meeting that had taken place more than two weeks before, on January 5, 2017. You wrote:

On January 5, following a briefing by IC leadership on Russian hacking during the 2016 Presidential election, President Obama had a brief follow-on conversation with FBI Director Jim Comey and Deputy Attorney General Sally Yates in the Oval Office. Vice President Biden and I were also present.

That meeting reportedly included a discussion of the Steele dossier and the FBI' s investigation of its claims. 1 Your email continued:

President Obama began the conversation by stressing his continued commitment to ensuring that every aspect of this issue is handled by the Intelligence and law enforcement communities "by the book". The President stressed that he is not asking about, initiating or instructing anything from a law enforcement perspective. He reiterated that our law enforcement team needs to proceed as it normally would by the book. From a national security perspective, however, President Obama said he wants to be sure that, as we engage with the incoming team, we are mindful to ascertain if there is any reason that we cannot share information fully as it relates to Russia.

The next part of your email remains classified. After that, you wrote:

The President asked Comey to inform him if anything changes in the next few weeks that should affect how we share classified information with the incoming team. Comey said he would.

It strikes us as odd that, among your activities in the final moments on the final day of the Obama administration, you would feel the need to send yourself such an unusual email purporting to document a conversation involving President Obama and his interactions with the FBI regarding the Trump/Russia investigation. In addition, despite your claim that President Obama repeatedly told Mr. Comey to proceed "by the book," substantial questions have arisen about whether officials at the FBI, as well as at the Justice Department and the State Department, actually did proceed "by the book."
It pains me that two top Republicans on the Senate Judiciary Committee are too fucking stupid to see that, in fact, the FBI proceeded quite cautiously with the Russia investigation, not inappropriately, as they suggest. It pains me still more that they think this is all about the dossier.
7. During the meeting, did Mr. Comey or Ms. Yates mention potential press coverage of the Steele dossier? If so, what did they say?

8. During the meeting, did Mr. Comey describe the status of the FBI's relationship with Mr. Steele, or the basis for that status?

9. When and how did you first become-aware of the allegations made by Christopher Steele?

10. When and how did you first become aware that the Clinton Campaign and the Democratic National Committee funded Mr. Steele's efforts?
It's certainly possible, given what I laid out here, that DOJ was prepping the second FISA application for Carter Page (though if the reauthorization were dated January 9, the application would have had to have been submitted by January 2).
But there are other reasons why you'd expect to have this meeting on January 5 and why Rice would want a record of it for posterity (the meeting generally probably relates to this story about the way Obama protected information on the investigation in the last days of the Administration).
As reporting on the discovery of Mike Flynn's conversations about Russian sanctions with Sergey Kislyak make clear, the conversation wasn't discovered in real time. Rather, after Putin didn't respond to the December sanctions against Russia, analysts sought to figure out why. Only after that did they discover the conversation and Flynn's role in it.
For Yates and other officials, concerns about the communications peaked in the days after the Obama administration on Dec. 29 announced measures to punish Russia for what it said was the Kremlin's interference in the election in an attempt to help Trump.

After the sanctions were rolled out, the Obama administration braced itself for the Russian retaliation. To the surprise of many U.S. officials, Russian President Vladimir Putin announced on Dec. 30 that there would be no response. Trump praised the decision on Twitter.

Intelligence analysts began to search for clues that could help explain Putin's move. The search turned up Kislyak's communications, which the FBI routinely monitors, and the phone call in question with Flynn, a retired Army lieutenant general with years of intelligence experience.
So it would be right around this time when law enforcement concerns about the incoming National Security Advisor would have arisen.
Update: This story confirms that the January 5 meeting was partly about the Flynn phone call.
On Jan. 5, FBI Director James B. Comey, CIA Director John Brennan and Director of National Intelligence James R. Clapper Jr. briefed Obama and a small group of his top White House advisers on the contents of a classified intelligence report showing that Russia intervened in the 2016 election to help Trump. That's when White House officials learned that the FBI was investigating the Flynn-Kislyak calls. "The Flynn-Kislyak relationship was highlighted," a former senior U.S. official said, adding that the bureau made clear "that there was an actual investigation" underway.
And, in a very significant way, the investigation did not proceed by the book, almost certainly because of Mike Flynn's (and possibly even Jeff Sessions') potential compromise. Back in March, Jim Comey admitted to Elise Stefanik that the FBI had delayed briefing Congress about the counterintelligence investigation into Trump because it had, in turn, delayed telling the Executive Branch until February.
Stefanik returned to her original point, when Congress gets briefed on CI investigations. Comey's response was remarkable.

Stefanik: It seems to me, in my first line of questioning, the more serious a counterintelligence investigation is, that would seem to trigger the need to update not just the White House, the DNI, but also senior congressional leadership. And you stated it was due to the severity. I think moving forward, it seems the most severe and serious investigations should be notified to senior congressional leadership. And with that thanks for your lenience, Mr. Chairman, I yield back.

Comey could have been done with Stefanik yielding back. But instead, he interrupted, and suggested part of the delay had to do with the practice of briefing within the Executive Branch NSC before briefing Congress.

Comey: That's good feedback, Ms. Stefanik, the challenge for is, sometimes we want to keep it tight within the executive branch, and if we're going to go brief congressional leaders, the practice has been then we brief inside the executive branch, and so we have to try to figure out how to navigate that in a good way.

Which seems to suggest one reason why the FBI delayed briefing the Gang of Four (presumably, this is the Gang of Eight) is because they couldn't brief all Executive Branch people the White House, and so couldn't brief Congress without first having briefed the White House.

Which would suggest Mike Flynn may be a very central figure in this investigation.
Because the National Security Advisor was suspected of being compromised (and because the Attorney General had at least a conflict), the FBI couldn't and didn't proceed normally.
Plus, there's one other issue about which Obama should have discussed normal procedure with Yates and Comey on January 5. Two days earlier, Loretta Lynch signed an order permitting, for the first time, the sharing of EO 12333 data in bulk. Among the first things I'm sure FBI would have asked for would have been EO 12333 data to support their Russian investigation. Yet doing so would expose Trump's people. That's all the more true given that the rules permit the retention of entirely domestic communications if they have significant counterintelligence value.
So one of the first things that would have happened, after signing data sharing rules the government had been working to implement since Stellar Wind, would have been the prospect that the very first Americans directly affected weren't going to be some powerless Muslims or relatively powerless Chinese-Americans, but instead the President's closest associates. Given what we've seen from the George Papadopoulos case, the FBI likely bent over backwards to insulate Trump aides (indeed, it's hard to understand how they wouldn't have known of Ivan Timofeev's outreach to Papadopoulos before his interviews if they hadn't).
Just before this meeting, FBI and DOJ had discovered that Trump's most important national security aide had had surprising conversations with Russia. That clearly raised the prospect of necessary deviations from normal practices with regards to intelligence sharing.
Yet Grassley and Graham are seeing Christopher Steele's ghost behind every single solitary action. Rather than the real challenges posed when top officials pose real counterintelligence concerns.
Update: Kathryn Ruemmler, representing Rice, pretty much confirms Grassley and Graham have gone on a wild Steele chase.
"There is nothing 'unusual' about the National Security Advisor memorializing an important discussion for the record," Kathryn Ruemmler, a counsel for Rice, said in a statement. "The Obama White House was justifiably concerned about how comprehensive they should be in their briefings regarding Russia to members of the Trump transition team, particularly Lt. General Michael Flynn, given the concerning communications between him and Russian officials."

Ruemmler added: "The discussion that Ambassador Rice documented did not involve the so-called Steele dossier. Any insinuation that Ambassador Rice's actions in this matter were inappropriate is yet another attempt to distract and deflect from the importance of the ongoing investigations into Russian meddling in America's democracy."
https://www.emptywheel.net/wp-content/uploads/2016/11/Flynn.jpg
600
1067
emptywheel
https://www.emptywheel.net/wp-content/uploads/2016/07/Logo-Web.png
emptywheel
2018-02-12 16:55:52
2018-02-12 23:15:23
Graham and Grassley Are Seeing Christopher Steele's Ghost Where Mike Flynn Lurks