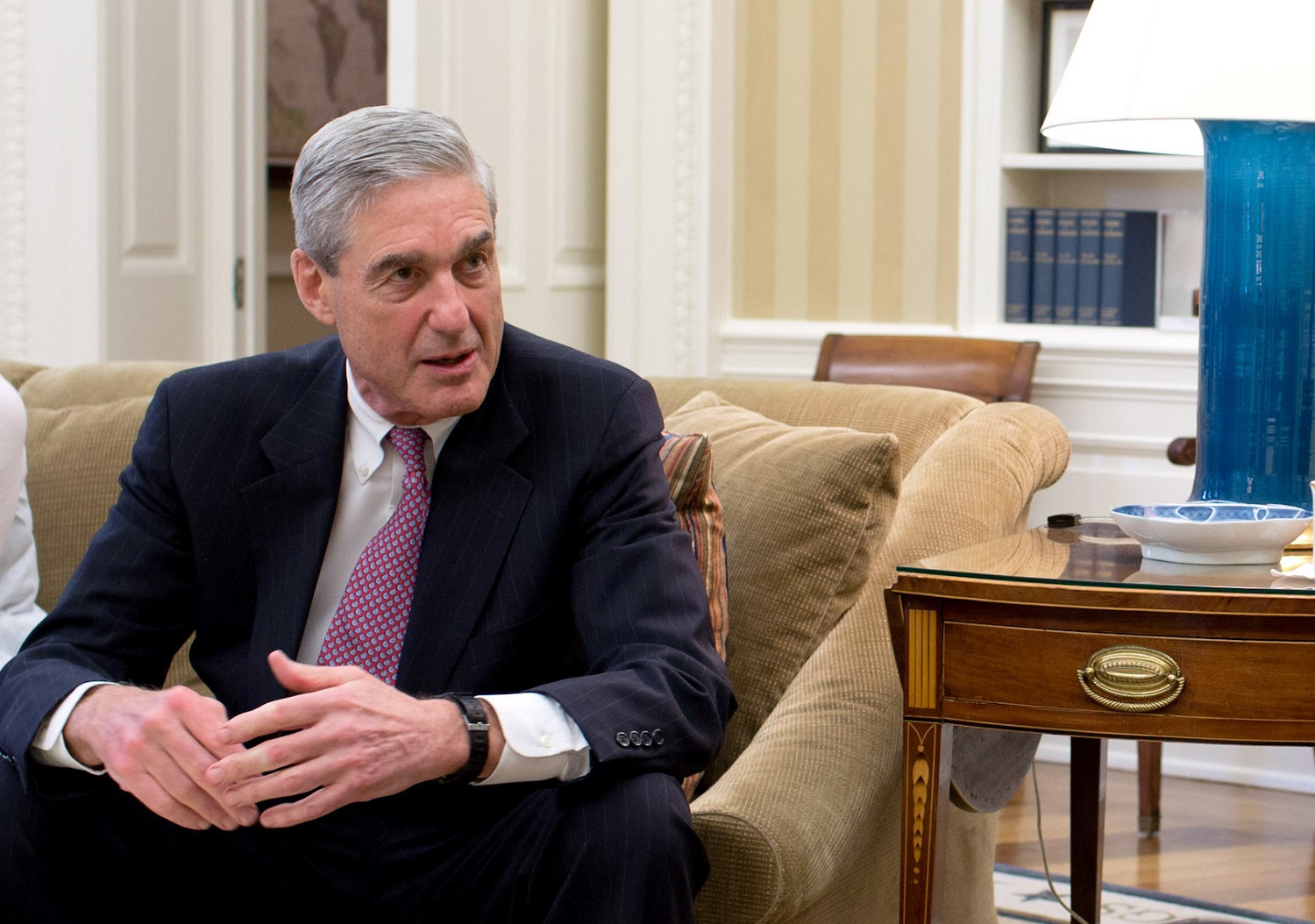 NBC has a refreshingly sober and detailed report, explaining that Mueller and the President's lawyers are giving up, at least for now, on the idea that Trump will be interviewed by the special counsel team.
Far more interesting than that news are the details about Mueller's plans for his report on obstruction of justice. The report, originally slated for May to July, may come even sooner.
Prior to Monday's raid, Mueller's team had been aiming to finalize a report on its findings on whether the president has tried to obstruct justice in the Russia investigation in the coming months, as early as May or as late as July, three sources said. That timeline hinged in part on reaching a decision on a presidential interview, these people said. One person familiar with the investigation described a decision on an interview as one of the last steps Mueller was seeking to take before closing his investigation into obstruction.

Now, according to two sources, Mueller's team may be able to close the obstruction probe more quickly as they will not need to prepare for the interview or follow up on what the president says.
And it appears that Mueller will accuse the President of obstructing justice in four ways:
Three sources familiar with the investigation said the findings Mueller has collected on Trump's attempts to obstruct justice include: His intent for firing former FBI Director James Comey; his role in the crafting of a misleading public statement on the nature of a June 2016 Trump Tower meeting between his son and Russians; Trump's dangling of pardons before grand jury witnesses who might testify against him; and pressuring Attorney General Jeff Sessions not to recuse himself from the Russia investigation.
All of these are predictable (though some other details of obstruction, such as the role he asked Rod Rosenstein and Jeff Sessions to play to provide cover for Comey's firing, are not in there).
But the most interesting is the no-nonsense claim that offering pardons to people who might incriminate him personally amounts to obstruction of justice.
That makes a lot of sense — but it is constitutionally aggressive, because it's unclear whether there can be any limit to the president's pardon power. And it will go to Congress in a report inviting impeachment around the same time as Mueller will be rolling out the far more serious charges against Trump's spawn, probably with Trump himself named as a co-conspirator.
I'm not sure whether that report will affect Trump's calculation on whether he should pardon people like Don Jr and Jared — or if Congress will act to impeach to limit the political damage of what's coming to themselves.
But it may change the legal status of any pardons offered after that date.
https://www.emptywheel.net/wp-content/uploads/2018/02/RobertMueller_PeteSouza_2012_Wikimedia.jpg
1054
1500
emptywheel
https://www.emptywheel.net/wp-content/uploads/2016/07/Logo-Web.png
emptywheel
2018-04-12 17:57:14
2018-04-12 17:57:14
Mueller Will Label Dangling Pardons as Obstruction of Justice Just as He Drops More Conspiracy Charges