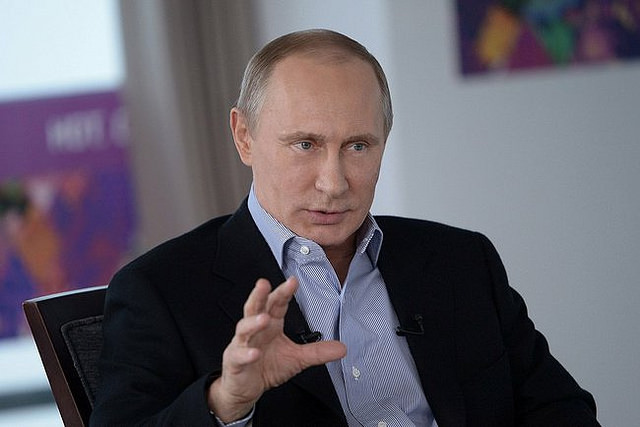 There are twin filings (gag, bail) in the Mariia Butina case that I will write up separately. For the moment, I wanted to point to this passage of the government's motion opposing Butina being released.
On January 26, 2017, [Paul Erickson] asked an acquaintance for National Prayer Breakfast tickets, noting that tickets could "advance the cause of US/Russian reset (on our terms)." [Erickson] later noted, "I was ahead of this in December, but last weekend Putin decided to up his official delegation – if we can accommodate them, we can empower rational insiders that have been cultivated for three years."
I note it solely for the timing: it shows that the weekend of January 21-22, 2017, Putin decided to increase the seniority of his representatives attending the National Prayer Breakfast, which took place on February 2, and that decision filtered down to Erickson and Butina.
At the time, Trump had plans to meet with Aleksandr Torshin, plans which were scrapped at the last minute.
The event had been planned as a meet and greet with President Trump and Alexander Torshin, the deputy governor of the Bank of Russia and a close ally of President Vladimir Putin, in a waiting room at the Washington Hilton before the National Prayer Breakfast on Feb. 2. Torshin, a top official in his country's central bank, headed a Russian delegation to the annual event and was among a small number of guests who had been invited by Prayer Breakfast leaders to meet with Trump before it began.

But while reviewing the list of guests, a White House national security aide responsible for European affairs noticed Torshin's name and flagged him as a figure who had "baggage," a reference to his suspected ties to organized crime, an administration official told Yahoo News. Around the same time, a former campaign adviser alerted the White House that the meeting could exacerbate the political controversy over contacts between Trump associates and the Kremlin, another source familiar with the matter said.
It's remarkable how many events relevant to the Mueller inquiry happened during those few weeks (and remember — Butina's prosecution is being handled separately).
Update: This seems to suggest Butina believed there was a letter behind the earliest 2017 coverage of her (probably this Tim Mak story).
In early 2017, in response to the Russian Official's comment to her that a reporter had contacted him about his relationship to the defendant, President Putin, and U.S. Person 1, among others, the defendant told the Russian Official that she had received inquiries from the same reporter. She told the Russian Official, "under no circumstances should you contact him. You didn't even see the letter at all."
https://www.emptywheel.net/wp-content/uploads/2016/10/Putin.jpg
427
640
emptywheel
https://www.emptywheel.net/wp-content/uploads/2016/07/Logo-Web.png
emptywheel
2018-09-08 09:37:25
2018-09-08 10:07:59
Just before Mike Flynn Was Interviewed by the FBI, Putin Increased His Participation in the National Prayer Breakfast