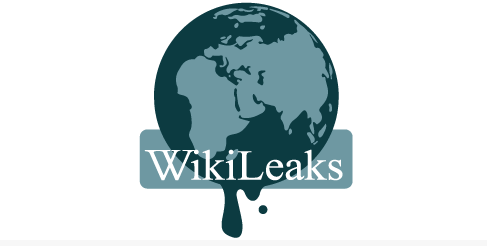 Mother Jones has a story describing Roger Stone claiming to Randy Credico in January that President Trump was about to pardon Julian Assange.
In early January, Roger Stone, the longtime Republican operative and adviser to Donald Trump, sent a text message to an associate stating that he was actively seeking a presidential pardon for WikiLeaks founder Julian Assange—and felt optimistic about his chances. "I am working with others to get JA a blanket pardon," Stone wrote, in a January 6 exchange of text messages obtained by Mother Jones. "It's very real and very possible. Don't fuck it up." Thirty-five minutes later Stone added: "Something very big about to go down."
As the story notes, this is the third known effort by Assange supporters (the other two being an early 2017 effort by lobbyist Adam Waldman and an August 2017 effort by Dana Rohrabacher) to get him a pardon, and would have come in the immediate wake of a Christmas Eve 2017 plan to sneak him out of the Ecuadorian Embassy to get him to Ecuador or Russia.
As interesting as I find the story that Stone was working for an Assange pardon is how quickly Mueller found out about it. Sam Nunberg says he was asked if he knew anything about it.
Sam Nunberg, a former Trump campaign aide who once worked closely with Stone, told Mother Jones that prosecutors asked him during a February interview if Stone "ever discussed pardons and Assange." Nunberg said he had not heard Stone discuss such an effort, and prosecutors did not raise the subject during his subsequent testimony before a grand jury.
His interview was on February 22.
That would say that Mueller's team had learned about the effort less than two months later (and before the March 9 warrant for multiple cell phones I've long speculated might have included one of Stone's).
Obviously, US intelligence and law enforcement agencies have to be tracking all of Assange's accessible communications closely. So Mueller's knowledge of the pardon effort may have come from Assange himself. If it came from Stone's side, though, it would suggest he learned about it pretty quickly.
In any case, in the interim, Mueller would presumably have obtained a lot more information on this effort, including whatever durable communications Stone had with people close to Trump on the effort. Which means a question about pre-emptively pardoning Assange likely got added to the Mueller questions to Trump about his efforts to pre-emptively pardon Mike Flynn and Paul Manafort.
As I disclosed in July, I provided information to the FBI on issues related to the Mueller investigation, so I'm going to include disclosure statements on Mueller investigation posts from here on out. I will include the disclosure whether or not the stuff I shared with the FBI pertains to the subject of the post. 
https://www.emptywheel.net/wp-content/uploads/2017/03/Screen-Shot-2017-03-07-at-10.05.25-AM.png
246
487
emptywheel
https://www.emptywheel.net/wp-content/uploads/2016/07/Logo-Web.png
emptywheel
2018-10-25 11:50:44
2018-10-25 11:50:44
Mueller Had Learned by February 22 that Roger Stone Was Pushing an Assange Pardon in January