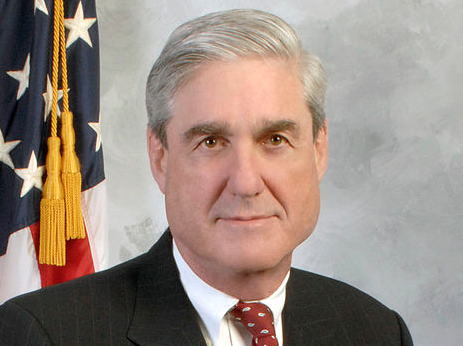 From the very first reporting on Jerome Corsi's testimony to Robert Mueller, his lawyer hinted that he may have been invited — but declined — to engage in criminal activity with Roger Stone.
Gray said he was confident that Corsi has done nothing wrong. "Jerry Corsi made decisions that he would not take actions that would give him criminal liability," he added, declining to elaborate.

Asked if Corsi had opportunities to take such actions, Gray said, "I wouldn't say he was offered those opportunities. I would say he had communications with Roger Stone. We'll supply those communications and be cooperative. My client didn't act further that would give rise to any criminal liability."
Yesterday on his broadcast, Corsi seemed a lot less certain that he has avoided legal jeopardy.
He billed the broadcast as a historic one and made it clear it was all about Mueller, even while he feigned that he was not commenting on Mueller. He announced he would not broadcast Friday, because he'd be with his lawyers, and suggested he might not broadcast Monday. He invoked both Stone and Alex Jones in his comments. Chuck Ross laid out some of this here, including that he invoked Jeremiah 20:11, presumably as a veiled attack on Mueller.
But the Lord is with me as a mighty terrible one; therefore my persecutors shall stumble, and they shall not prevail; they shall be greatly ashamed; for they shall not prosper; their everlasting confusion shall never be forgotten,
Corsi also invokes Jesus' superior access to truth before Pontius Pilate.
What Ross doesn't lay out — but I have — is that Roger Stone's excuses for his "Podesta time in a barrel" comments seem to be a retroactive excuse for some attacks he and Corsi made on John Podesta that seem to reflect some pre-knowledge that the Podesta emails Russia leaked in October 2016 would include information on Podesta's ties to Joule Unlimited. Corsi returned to the attack in October 2016 even before WikiLeaks started releasing the emails and Stone adopted without showing signs of reading the emails he relied on. The awareness that the Podesta dump would include emails on Joule seems to date back to mid-August 2016, precisely the period when Stone (and his associate, Lee Stranahan) were first engaging with Guccifer 2.0, and it happened just two weeks after Stone flipflopped on his claimed beliefs about who did the DNC hack.
So, in his broadcast, Corsi suggests something about his two month cooperation with Mueller coming to a head, and he may have been the means by which Stone knew of what the Podesta emails included ahead of time. But with all that, Corsi's lawyer suggests Stone is the one with the really serious exposure.
It may be that Mueller is pressuring Corsi to cop a plea deal. That might explain two months of close work with Mueller's team. But Corsi's concerns about his immediate future may, instead, suggest that Mueller has immunized Corsi, because if he refused to testify about something having immunity, then he could be jailed right away.
As I've laid out, in the hearing on Andrew Miller's challenge yesterday, Michael Dreeben seemed to be arguing about which actions Mueller could take without getting Matt Whitaker's approval first.
Prosecutors do this all the time. They seek immunity. They make plea agreements,. They bring indictments.

[snip]

We have to get approval requires just like US Attorneys do. If we want to subpoena a member of the media, or if we want to immunize a witness, we're encouraged if we're not sure what the policy or practice is, to consult with the relevant officials in the Department of Justice. If we wanted to appeal an adverse decision, we would have to get approval of the Solicitor General of the United States. So we're operating within that sort of supervisory framework.
While none of those issues pertain to Miller, all of them might apply to Corsi, including the subpoena for a journalist. To prevent any of these actions — immunizing a witness, making a plea agreement, or even bringing indictments — Whitaker would have to deem them "so inappropriate or unwarranted under established Departmental practices that it should not be pursued."
Perhaps Corsi is praying that Whitaker will rescue him from Mueller-as-Pontius Pilate by deeming that conspiring with Russian assets to attack a political opponent is totally normal?
https://www.emptywheel.net/wp-content/uploads/2017/08/Mueller.png
346
463
emptywheel
https://www.emptywheel.net/wp-content/uploads/2016/07/Logo-Web.png
emptywheel
2018-11-09 13:11:17
2018-11-23 14:04:22
Are Mueller and Matt Whitaker Already Battling over Immunity or a Plea Deal for Jerome Corsi?