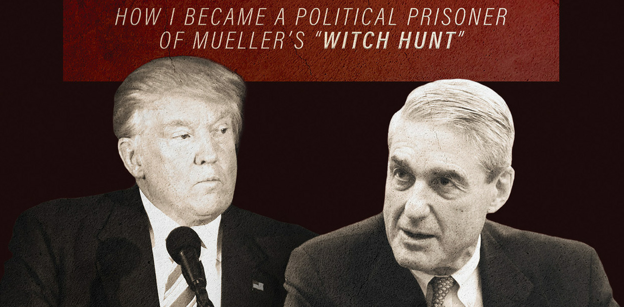 Today, Jerome Corsi retracted a piece published in (and still available on) InfoWars last year accusing Seth Rich of leaking DNC emails to WikiLeaks.
On March 5, 2018, Infowars published an article by Dr. Jerome Corsi titled Anti-Trump Left Tries to Revive Dying 'Russia' Narrative by Blaming Roger Stone. In that article, Dr. Corsi alleged that Seth Rich and his brother, Aaron Rich, were involved in downloading and leaking emails from the DNC to WikiLeaks.

Dr. Corsi acknowledges that his allegations were not based upon any independent factual knowledge regarding Seth or Aaron Rich. Instead, Dr. Corsi relied primarily on, and quoted from, a column by Adm. James Lyons (Ret.) that was published in the Washington Times on March 2, 2018, but was retracted on September 30, 2018. (The Washington Times' retraction is available here.)

It was not Dr. Corsi's intent to rely upon inaccurate information, or to cause any suffering to Mr. Rich's family. To that end, Dr. Corsi retracts the article and apologizes to the Rich family.
Given the coverage, it seems like the apology may everything to do with Aaron Rich's lawsuit and nothing to do with a real change of heart. Of particular interest, Corsi did not retract the insinuations he made about Rich in his book, which is due to be released in hardcover form next Tuesday.
The last piece of the puzzle fell in place for me when Seth Rich, an IT worker in the DNC was murdered on July 10, 2016, at approximately 4:30 a.m. EST, as he walked home along the streets of Washington, D.C. The Washington Police Department has kept the investigation of Seth Rich's murder secret, refusing to release basic information such as an autopsy, or conclusions from police investigative reports. The murder was initially reported as a "robbery gone bad," until it was realized that Seth Rich still had his wallet, a $2,000 gold necklace, and his wrist watch on him when he was shot. Police rushed to the scene as neighbors heard two gunshots being fired. The assailant(s) fled the scene before police arrived. No assailant has ever been charged with the murder.

The strongest indication that Seth Rich leaked the DNC and Podesta emails to WikiLeaks comes from Julian Assange himself.

In an interview broadcast on the Dutch television program Nieuswsuur on August 9, 2016, the host Eelco Bosch van Rosenthal asked Assange, "The stuff that your sitting on, is an October Surprise in there?"

Assange insisted, "WikiLeaks never sits on material," even though Assange had previously said WikiLeaks yet has more material related to the Hillary Clinton campaign that had yet to be published.

Then, on his own initiative, without being specifically asked, Assange began talking about Seth Rich.

"Whistleblowers go to significant efforts to get us material, and often very significant risks," Assange volunteered.

"There's a twenty-seven year-old that works for the DNC who was shot in the back, murdered, just a few weeks ago, for unknown reasons, as he was walking down the streets in Washington," Assange continued.

Van Rosenthal objected that the murder of DNC staffer Seth Rich was a robbery.

"No, there's no findings," Assange answered.

[snip]

Why was the criminal investigation into Seth Rich's murder stopped? Simple, because solving that murder would expose that Seth Rich stole the DNC emails, not the Russians. Comey blocked giving immunity to Assange because the Deep State knew Assange could prove Seth Rich stole the DNC emails and got them to WikiLeaks. The basic premise of "Russian Collusion" was a lie—concocted by Hillary and John Podesta, backed up by the CIA and entire corrupt U.S. intelligence apparatus—all designed to frame Donald Trump with a phony Fusion GPS dossier. It stunk. And here I was rapidly becoming a victim of Mueller's criminal activity.
These are substantially the same allegations made in the InfoWars column. As I noted, Corsi's book largely serves to hang a bunch of conspiracy theories on a specious claim to have figured out on his own that John Podesta's emails were being released, which in turn appears to be an attempt to talk his way out of obstruction charges in the Mueller investigation.
That said, the retraction comes long after Washington Times retracted the column on which both the InfoWars column — written at the same time as Corsi first publicly released his cover story for Roger Stone — and his book is seemingly based. And it comes at a time when DOJ appears to be investigating whether Corsi's job at InfoWars was part of a cover-up.
So it will be interesting to see just how far this retraction goes.
Update: InfoWars has not retracted the story.
As I disclosed last July, I provided information to the FBI on issues related to the Mueller investigation, so I'm going to include disclosure statements on Mueller investigation posts from here on out. I will include the disclosure whether or not the stuff I shared with the FBI pertains to the subject of the post. 
https://www.emptywheel.net/wp-content/uploads/2019/02/Screen-Shot-2019-02-03-at-2.27.05-PM.png
307
624
emptywheel
https://www.emptywheel.net/wp-content/uploads/2016/07/Logo-Web.png
emptywheel
2019-03-04 11:18:09
2019-03-04 15:45:52
Conspiracy Theorist Jerome Corsi Finally Meets a Conspiracy Theory He's Not Willing to Face Legal Jeopardy Over