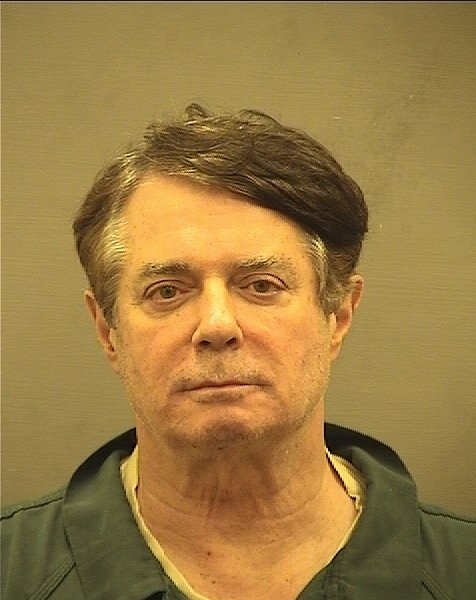 As early as March 2017, I have been suggesting that first, the last report, and, as time went on, much of the Steele dossier was disinformation.
Chuck Ross is now reporting, giving Daniel Hoffman primary credit for the idea, that the dossier may all have been disinformation. In his piece, he cites several of the ways I have suggested that the Russians would have learned and been able to insert disinformation into Steele's reporting chain.
Hoffman asserted Russians could easily have learned about Steele's efforts to collect intelligence on Trump, especially if Russian intelligence had hacked into the computer systems of the DNC, as Mueller has alleged.

The DNC and Clinton campaign hired opposition research firm Fusion GPS during the spring of 2016. Fusion hired Steele in June 2016. During the run-up to the election, Steele and Fusion GPS executives briefed DNC lawyers, reporters and government officials on the Trump investigation. Any emails or documents referring to the Steele project in the DNC computer systems would have been vulnerable to Kremlin-backed hackers.

Steele was also likely on Russia's radar because of his past work as MI6's Moscow station chief. Though Steele left British intelligence in 2009 and has not visited Russia since, his private intelligence firm, Orbis Business Intelligence, has handled Russia-related issues. He also provided dozens of private intelligence reports to the State Department, and investigated Russian efforts to bribe FIFA officials to host the 2018 World Cup.

Steele also has a murky business relationship with Oleg Deripaska, a Russian oligarch close to Russian President Vladimir Putin. Deripaska had long done business with Paul Manafort, the Trump campaign chairman.
In this post I suggested the GRU (or FSB) may have learned about the dossier project from the hack itself.
I have reason to suspect that Russia obtained — and used — a list of recent FBI informants in developing their operation, which would likely have included Steele.
In this post, I suggested Deripaska may have been a likely Steele source.
But Chuck doesn't consider the implications of it. I lay out here how the dossier's contents would have led.
Democrats to misunderstand how accomplished the Russians were at hacking American targets
The FBI and Democrats to misunderstand how Internet trolling worked
Democrats to assume Russia planned to leak dated intercepts rather than recently stolen emails
The FBI and Democrats to look at Carter Page rather than Don Jr as a key player in outreach to Russia
The FBI to assume there was discomfort with the operation when there was ongoing aggressiveness
There's one that deserves further attention (particularly for a guy whose outlet has given Deripaska a platform to spew propaganda): what the dossier says about Paul Manafort.
Sometime between July 22 and July 30, 2016, Steele would submit a report that claimed Paul Manafort was in
Speaking in confidence to a compatriot in late July 2016, Source E, an ethnic Russian close associate of Republican US presidential candidate Donald TRUMP, admitted that there was a well-developed conspiracy of co-operation between them and the Russian leadership. This was managed on the TRUMP side by the Republican candidate's campaign manager, Paul MANAFORT, who was using foreign policy advisor, Carter PAGE, and others as intermediaries.
Weeks before this report, Manafort had been in contact with Konstantin Kilimnik about using briefings on the Trump campaign to get whole with Deripaska. Days after this report, Manafort met clandestinely with Kilimnik in New York to walk him through the campaign's polling data (which Kilimnik passed on, almost certainly to Deripaska). At the same meeting, Manafort talked about a "peace" deal that would amount to giving Russia everything it wanted in Ukraine. The Ukraine discussions would go through 2018.
The allegation that Paul Manafort was conspiring on election interference is the closest thing in the entire dossier to being true (though probably not the Carter Page part), though it seems clear he was not in command of what the Russians were doing.
That's important because as the frothy right has been obsessing about for a year, Steele had been pursuing a belief, dating back to February 2016, that Deripaska was ready to flip on Russia. And we know from the transcript of the interview Bruce Ohr did with OGR and HJC that by July 30, 2016, Deripaska's lawyer had told Steele about Manafort's debt to Deripaska and was pursuing efforts to recoup it, and Steele had raised the issue with Bruce Ohr on July 30.
And then the third item he mentioned was that Paul Hauser, who was an attorney working for Oleg Deripaska, had information about Paul Manafort, that Paul Manafort had entered into some kind of business deal with Oleg Deripaska, had stolen a large amount of money from Oleg Deripaska, and that Paul Hauser was trying to gather information that would show that, you know, or give more detail about what Paul Manafort had done with respect to Deripaska.
So we know at about the same time as Steele did this report, he was in touch with Deripaska's lawyer, if not Deripaska himself, and believed that Deripaska could be trusted to undermine Putin's interests.
Now consider the substance of one of the most discredited parts of the dossier: that Michael Cohen went to Prague to meet with Russia. The initial story — the one told in three versions in October, after details of the dossier had already started getting leaked to the press — was not that Cohen was coordinating on the hack-and-leak, but that he was trying to clean up after Manafort (and Page).
According to the Kremlin insider, [Michael] COHEN now was heavily engaged in a cover up and damage limitation operation in the attempt to prevent the full details of TRUMP's relationship with Russian being exposed. In pursuit of this aim, COHEN had met secretly with several Russian Presidential Administration (PA) Legal Department officials in an EU country in August 2016. The immediate issues had been to contain further scandals involving MANNAFORT's [sic] commercial and political role in Russia/Ukraine and to limit the damage arising from exposure of former TRUMP foreign policy advisor, Carter PAGE's secret meetings with Russian leadership figures in Moscow the previous month.
In reality, at precisely that time, Deripaska aide Kilimnik was working with Rick Gates and Manafort to keep their ties with Ukraine buried.
For example, on August 15, 2016, a member of the press e-mailed Manafort and copied a spokesperson for the Trump campaign to solicit a comment for a forthcoming story describing his lobbying. Gates corresponded with Manafort about this outreach and explained that he "provided" the journalist "information on background and then agreed that we would provide these answers to his questions on record." He then proposed a series of answers to the journalist's questions and asked Manafort to "review the below and let me know if anything else is needed," to which Manafort replied, in part, "These answers look fine." Gates sent a materially identical message to one of the principals of Company B approximately an hour later and "per our conversation." The proposed answers Gates conveyed to Manafort, the press, and Company B are those excerpted in the indictment in paragraph 26.

An article by this member of the press associating Manafort with undisclosed lobbying on behalf of Ukraine was published shortly after Gates circulated the Manafort-approved false narrative to Company B and the member of the press. Manafort, Gates, and an associate of Manafort's corresponded about how to respond to this article, including the publication of an article to "punch back" that contended that Manafort had in fact pushed President Yanukovych to join the European Union. Gates responded to the punch-back article that "[w]e need to get this out to as many places as possible. I will see if I can get it to some people," and Manafort thanked the author by writing "I love you! Thank you." Manafort resigned his position as chairman of the Trump campaign within days of the press article disclosing his lobbying for Ukraine.

Manafort's role with the Trump campaign is thus relevant to his motive for undertaking the charged scheme to conceal his lobbying activities on behalf of Ukraine. Here, it would be difficult for the jury to understand why Manafort and Gates began crafting and disseminating a false story regarding their Ukrainian lobbying work nearly two years after that work ceased—but before any inquiry by the FARA Unit—without being made aware of the reason why public scrutiny of Manafort's work intensified in mid-2016. Nor would Manafort's motives for continuing to convey that false information to the FARA Unit make sense: having disseminated a false narrative to the press while his position on the Trump campaign was in peril, Manafort either had to admit these falsehoods publicly or continue telling the lie.
That's part of what Manafort's crime wave in fall 2016 was about, hiding his ties with Ukraine. He continued to lie about that as recently as November, when he was supposed to be cooperating.
If Deripaska was a source for Steele — and it seems inconceivable that Steele would be pitching Deripaska to the FBI as a source if he himself wasn't relying on Deripaska — then the dossier's coverage of Manafort is particularly interesting. Because it would suggest that Deripaska exposed Manafort in real time, just days before he would engage in what remains the biggest smoking gun act of the campaign, giving polling data to be passed on to Russia. But then he invented a cover story that hid his own role in the ongoing coverup.
As I disclosed last July, I provided information to the FBI on issues related to the Mueller investigation, so I'm going to include disclosure statements on Mueller investigation posts from here on out. I will include the disclosure whether or not the stuff I shared with the FBI pertains to the subject of the post. 
https://www.emptywheel.net/wp-content/uploads/2018/07/Paulie.jpg
600
476
emptywheel
https://www.emptywheel.net/wp-content/uploads/2016/07/Logo-Web.png
emptywheel
2019-04-01 11:10:16
2019-04-01 11:10:16
Oleg Deripaska's Co-Columnist Admits Oleg Deripaska May Have Fed Christopher Steele Disinformation