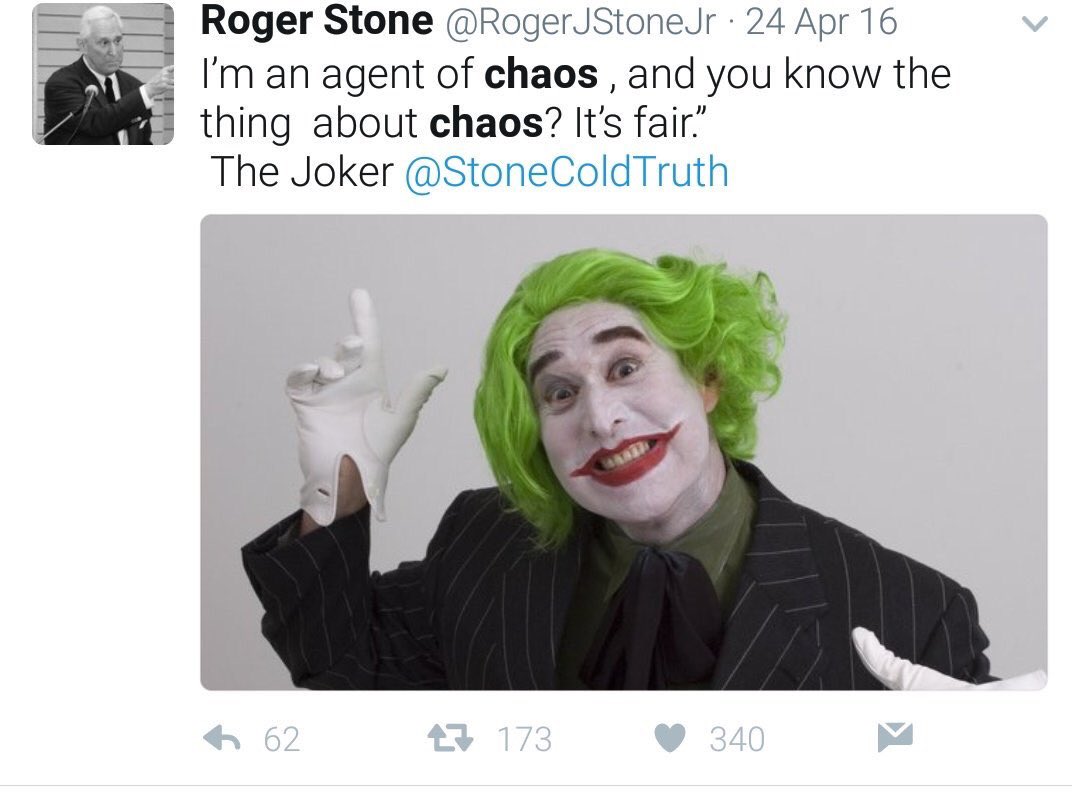 As I noted yesterday, the government submitted a status report in Rick Gates' case yesterday — the first since Mueller submitted his report. In the past several prior reports, the government had asked for sixty day extensions, but here, the government is asking for over three months.
The prosecutors who submitted the report — who are both on the Greg Craig prosecution team — make one reason for the longer extension clear: they're scheduling the next status report for after Craig's trial is expected to finish.
To date: (1) defendant Gates continues to cooperate with the government as required by his Plea Agreement, and (2) this Court has scheduled a trial in United States v. Craig, 19-CR-125 (ABJ), to begin on August 12, 2019,
Gates is not obviously mentioned in Craig's indictment, but Paul Manafort is central to it, so presumably prosecutors want to have Gates explain why Manafort thought it so important that Craig hide the source of the funding for the Skadden Arps payment, Victor Pinchuk, which parallels the reasons why Manafort wanted everyone else who worked for him to keep their Ukrainian paymasters secret.
But prosecutors also mention Roger Stone's November trial (though none of Stone's prosecutors are on this filing).
another trial, United States v. Stone, 19-CR-18 (ABJ), to begin November 5, 2019
That's interesting given the way the very redacted passages treating Stone's charges in the Mueller Report flesh out Gates' role as a liaison between Trump and Stone in the effort to optimize the WikiLeaks releases. Stone's indictment had been coy on this point (so much so, I've wondered whether Big Dick Toilet Salesman told Mueller to stop mentioning Trump in charging documents after the Michael Cohen plea). It describes senior members of the campaign contacting Stone to find out what WikiLeaks had coming.
During the summer of 2016, STONE spoke to senior Trump Campaign officials about Organization 1 and information it might have had that would be damaging to the Clinton Campaign. STONE was contacted by senior Trump Campaign officials to inquire about future releases by Organization 1.

[snip]

By in or around June and July 2016, STONE informed senior Trump Campaign officials that he had information indicating Organization 1 had documents whose release would be damaging to the Clinton Campaign.
And there's this very pregnant passage using the passive voice to describe someone — the indictment doesn't name who — directing a senior campaign official to contact Stone about further releases, which would lead to Stone's efforts to find out, in part via Jerome Corsi, what was coming in late July and early August.
After the July 22, 2016 release of stolen DNC emails by Organization 1, a senior Trump Campaign official was directed to contact STONE about any additional releases and what other damaging information Organization 1 had regarding the Clinton Campaign. STONE thereafter told the Trump Campaign about potential future releases of damaging material by Organization 1.
Stone has denied it happened but said if it did, Gates would have been the one who reached out to him.
And while the passage of the Mueller Report describing all this is heavily redacted, it does seem to confirm that — after Trump and Manafort both showed great interest in the WikiLeaks releases, at least Manafort and probably both (given the reference to Manafort "separately" telling Gates to stay in touch with Stone) told Gates to reach out to Stone.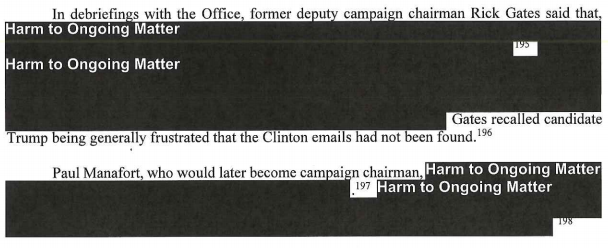 [snip]


In addition, Gates seems to have witnessed Trump take a call from Stone at which the then candidate's rat-fucker informed him about the upcoming WikiLeaks releases.
Given all the documentary evidence the government has against Stone, Gates' testimony is probably not necessary to prove that Stone lied to the House Intelligence Committee about his efforts to optimize the WikiLeaks releases. But it may serve several prosecutorial roles.
First, given that Stone was interacting with Trump directly on the WikiLeaks releases, Gates' (as well as Michael Cohen and even Manafort's, the latter of whom seems to have uncharacteristically told the truth on this to the grand jury) confirmation that such contacts occurred could easily explain Stone's motive to lie to HPSCI — which would serve to protect Trump. This is all the more true given how brazenly Trump lied about this point in his sworn answers to Mueller.
I recall that in the months leading up to the election there was considerable media reporting about the possible hacking and release of campaign-related information and there was a lot of talk about this matter. At the time, I was generally aware of these media reports and may have discussed these issues with my campaign staff or others, but at this point in time – more than two years later – I have no recollection of any particular conversation, when it occurred, or who the participants were.

I do not recall being aware during the campaign of any communications between [Stone, Donald Trump, Jr., Manafort, or Gates] and anyone I understood to be a representative of WikiLeaks or any of the other individuals or entities referred to in the question.

[snip]

I was in Trump Tower in New York City on October 7, 2016. I have no recollection of being told that WikiLeaks possessed or might possess emails related to John Podesta before the release of Mr. Podesta's emails was reported by the media. Likewise, I have no recollection of being told that Roger Stone, anyone acting as an intermediary for Roger Stone, or anyone associated with my campaign had communicated with WikiLeaks on October 7, 2016.

I do not recall being told during the campaign that Roger Stone or anyone associated with my campaign had discussions with [WikiLeaks, Guccifer 2.0, or DCLeaks] regarding the content or timing of release of hacked emails.

I spoke by telephone with Roger Stone from time to time during the campaign. I have no recollection of the specifics of any conversations I had with Mr. Stone between June 1.2016 and November 8, 2016. I do not recall discussing WikiLeaks with him, nor do I recall being aware of Mr. Stone having discussed WikiLeaks with individuals associated with my campaign, although I was aware that WikiLeaks was the subject of media reporting and campaign-related discussion at the time.
Gates will not only help to prove that Trump knew all this was going on, but that the campaign had dedicated resources to make use of Stone's disclosures.
In addition, the government's ability to tie the President directly to this part of the operation will make it harder (though nothing is beyond Trump) to pardon Stone before the trial, even while it will provide incentive to Trump to do so. Trump's centrality in all this may be one reason William Barr is so aggressively protecting the Stone related disclosures, including with his refusals to share unredacted copies of the report with Congress: because Trump's documented role in encouraging Stone's efforts is far stronger than it is in any of the other potential incidences of election tampering.
Finally, all this may change the calculus if and when Julian Assange gets extradited to the US. Trump was asked about — but refused to answer — whether he considered a pardon for Assange.
Trump's lies to Mueller are perhaps best documented as they pertain to WikiLeaks. Using Gates as a witness at Stone's trial will make the trial an exhibition of the President's lies as much as those of his rat-fucker.
As I disclosed last July, I provided information to the FBI on issues related to the Mueller investigation, so I'm going to include disclosure statements on Mueller investigation posts from here on out. I will include the disclosure whether or not the stuff I shared with the FBI pertains to the subject of the post. 
https://www.emptywheel.net/wp-content/uploads/2018/06/Stone-Agent-of-Chaos.jpg
797
1072
emptywheel
https://www.emptywheel.net/wp-content/uploads/2016/07/Logo-Web.png
emptywheel
2019-05-14 09:18:43
2019-05-14 09:18:43
Rick Gates' Status Report Suggests Trump Will Be a Focus of Roger Stone's Trial