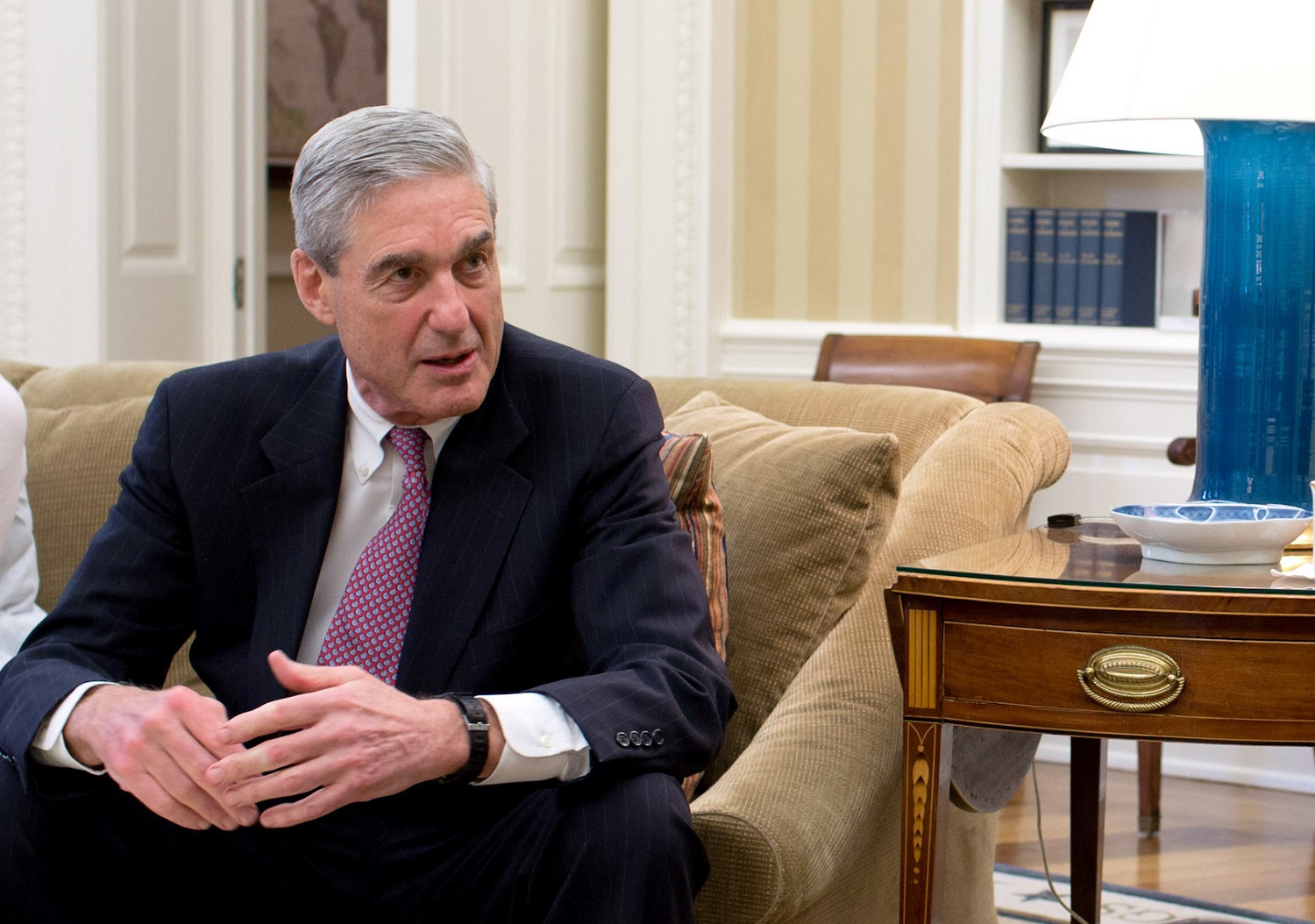 In an attempt to argue that properly processing Jason Leopold's admittedly very broad FOIA for materials relating to the Mueller investigation, DOJ has claimed that it would need to process the contents of 2,300 media devices to fully comply with his FOIA, which would amount to more content than is stored in the Library of Congress.
For Request No. DOJ-2019-003143—Plaintiffs' request for all records from the Office of the Special Counsel—the volume of responsive documents is enormous. Defendant estimates that the approximate number of responsive records that OIP would process is as follows:

11 terabytes of non-email digital data, which is the approximate equivalent of 825 million pages (assuming each terabyte consists of 75 million pages); and
318 gigabytes of email, which is the approximate equivalent of over 215 million pages (assuming each gigabyte consists of 677,963 pages).

Defendant estimates that the approximate number of responsive records that FBI would process is as follows:

More than 2 million pages of investigative records that are not on media devices; and
More than 2,300 media devices that have a combined storage capacity of 240 terabytes of data. If these devices are filled to capacity, this is the approximate equivalent 18 billion pages. [my emphasis]
I find that number — 2,300 — intriguing, given that in the public records on the investigation, I'm not sure we've seen warrants reflecting that volume of production. As a reminder, here's what we know about the warrants obtained in the DC District; there are around 321 docket entries, the better part of which are for stored content rather than searches of media devices. The volume of devices obtained with DC searches would mean the balance of the 500 warrants Mueller obtained are either still sealed, precede Mueller's appointment, or in other districts.
As a test of how we get to that number, consider what we learned as part of my continuing obsession with Paul Manafort's iPod habit (I was interested in that habit, in part, because iPods can be used for non-telephonic texting). Just from the search of Manafort's condo, the government obtained the contents of over 83 devices (note there were some device extractions done as part of the search).
4 DVD discs
7 external hard drives
12 SD cards
7 memory sticks
1 micro SD card
1 iPod
3 compact flash cards
1 MacBook Air hard drive
2 iPads
9 thumb drives
1 iPhone
1 micro vault pro
1 DEWF_COMBO1: A 1TB (containing forensic images and device extractions from rooms: C, F, K, and Q)
7 iPods
1 iMac (including 1 Solid State Drive (SSD) and 1 Hard Disk Drive (HDD))
4 iPhones
1 SD card
12 digital flash drives
1 Macbook Air
2 iPad Minis
2 micro SD HC cards
2 SD HC cards
1 ultra-SD XC I card
My impression is that the government seized fewer devices from Michael Cohen and the same or more from Roger Stone, plus three from George Nader. But they are the only public searches of residences that would result in a big haul of devices, meaning about 300 would be from those three men (there are around 3 searches of residences the owners of which are not identified in the DC docket). Cooperating witnesses like Rick Gates and — before he reneged — Mike Flynn likely provided a number (Flynn described facilitating the production of electronic devices in his sentencing memo), though probably not that high of one, of devices. And many of Mueller's 500 witnesses provided their phones "voluntarily," or had some of their content subpoenaed. Mueller also obtained the transition cell phones and laptops for 13 transition officials, but the team appears to have obtained warrants before actually searching them, meaning they're already accounted for in the DC docket.
Still, somehow that gets us from a universe of around 1,000 devices (counting 500 from Manafort, Cohen, Stone, Gates, and Flynn, plus 500 more from witnesses) to 2,300.
So there's still a great number of media devices the source of which is not readily apparent.
As I disclosed last July, I provided information to the FBI on issues related to the Mueller investigation, so I'm going to include disclosure statements on Mueller investigation posts from here on out. I will include the disclosure whether or not the stuff I shared with the FBI pertains to the subject of the post. 
https://www.emptywheel.net/wp-content/uploads/2018/02/RobertMueller_PeteSouza_2012_Wikimedia.jpg
1054
1500
emptywheel
https://www.emptywheel.net/wp-content/uploads/2016/07/Logo-Web.png
emptywheel
2019-07-16 11:56:31
2019-07-16 11:58:24
Renewing My Obsession with Paul Manafort's iPods: Robert Mueller's 2,300 Media Devices