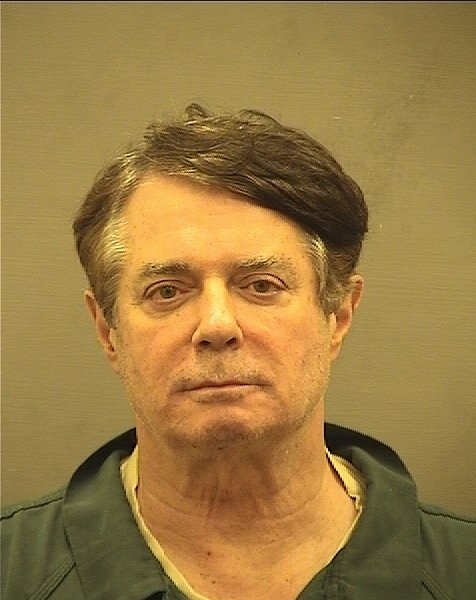 Mike Pompeo had an unbelievably dickish interview with NPR's Mary Louise Kelly this morning. In spite of the fact that Kelly alerted his staff she intended to ask about Iran and Ukraine, he complained when she turned to Ukraine. He falsely claimed he had defended everyone of his reports, including Marie Yovanovitch. And he reportedly accused Kelly of not being able to find Ukraine on a map (which she promptly did).
I was taken to the Secretary's private living room where he was waiting and where he shouted at me for about the same amount of time as the interview itself.

He was not happy to have been questioned about Ukraine.

He asked, "do you think Americans care about Ukraine?"

He used the F-word in that sentence and many others. He asked if I could find Ukraine on a map. I said yes, and he called out for aides to bring us a map of the world with no writing. I pointed to Ukraine. He put the map away. He said, "people will hear about this."
But the craziest thing might be Pompeo's claim that President Obama did nothing to take down corruption in Ukraine.
Change of subject. Ukraine. Do you owe Ambassador Marie Yovanovitch an apology?

You know, I agreed to come on your show today to talk about Iran. That's what I intend to do. I know what our Ukraine policy has been now for the three years of this administration. I'm proud of the work we've done. This administration delivered the capability for the Ukrainians to defend themselves. President Obama showed up with MREs (meals ready to eat.) We showed up with Javelin missiles. The previous administration did nothing to take down corruption in Ukraine. We're working hard on that. We're going to continue to do it. [my emphasis]
Pompeo has to say this, obviously, because a key Trump defense against impeachment is that Joe Biden was supporting, rather than combatting corruption. But a number of impeachment witnesses, including Marie Yovanovitch, explained at length the things Obama had done to combat Ukrainian corruption. It's one of many reasons why Obama did not give lethal aid to Ukraine. Bruce Ohr, whom Trump has targeted for over a year, worked hard on the issue, too.
But the craziest part of this claim — that Obama did nothing to take down corruption in Ukraine — can be found in Trump's own Joint Defense Agreement. There are two glaring exhibits of efforts taken under Obama to combat corruption: Dmitro Firtash, who was indicted for bribery by NDIL in 2013, is represented by Victoria Toensing and Joe DiGenova, who were consulting on Trump's defense against the whistleblower complaint on October 8, 2019.
So, too, was Kevin Downing, Paul Manafort's defense attorney. Manafort, of course, was ultimately found guilty of breathtaking corruption in Ukraine in an investigation that started in January 2016. Manafort lied to obstruct an investigation into what he was doing in a meeting on August 2, 2016, where he discussed how to get paid by several of his corrupt Ukrainian paymasters, shared his campaign strategy, and discussed how to carve up Ukraine to Russia's liking; that investigation started just days later, on August 10, 2016.
In short, Obama's DOJ opened a number of investigations into Ukrainian corruption. It just turns out that two of the most notorious defendants in those investigations are part of a Joint Defense Agreement with Pompeo's boss.
https://www.emptywheel.net/wp-content/uploads/2018/07/Paulie.jpg
600
476
emptywheel
https://www.emptywheel.net/wp-content/uploads/2016/07/Logo-Web.png
emptywheel
2020-01-24 18:43:53
2020-01-24 18:55:43
Mike Pompeo Can Find Proof that Obama Addressed Ukrainian Corruption in Trump's Joint Defense Agreement