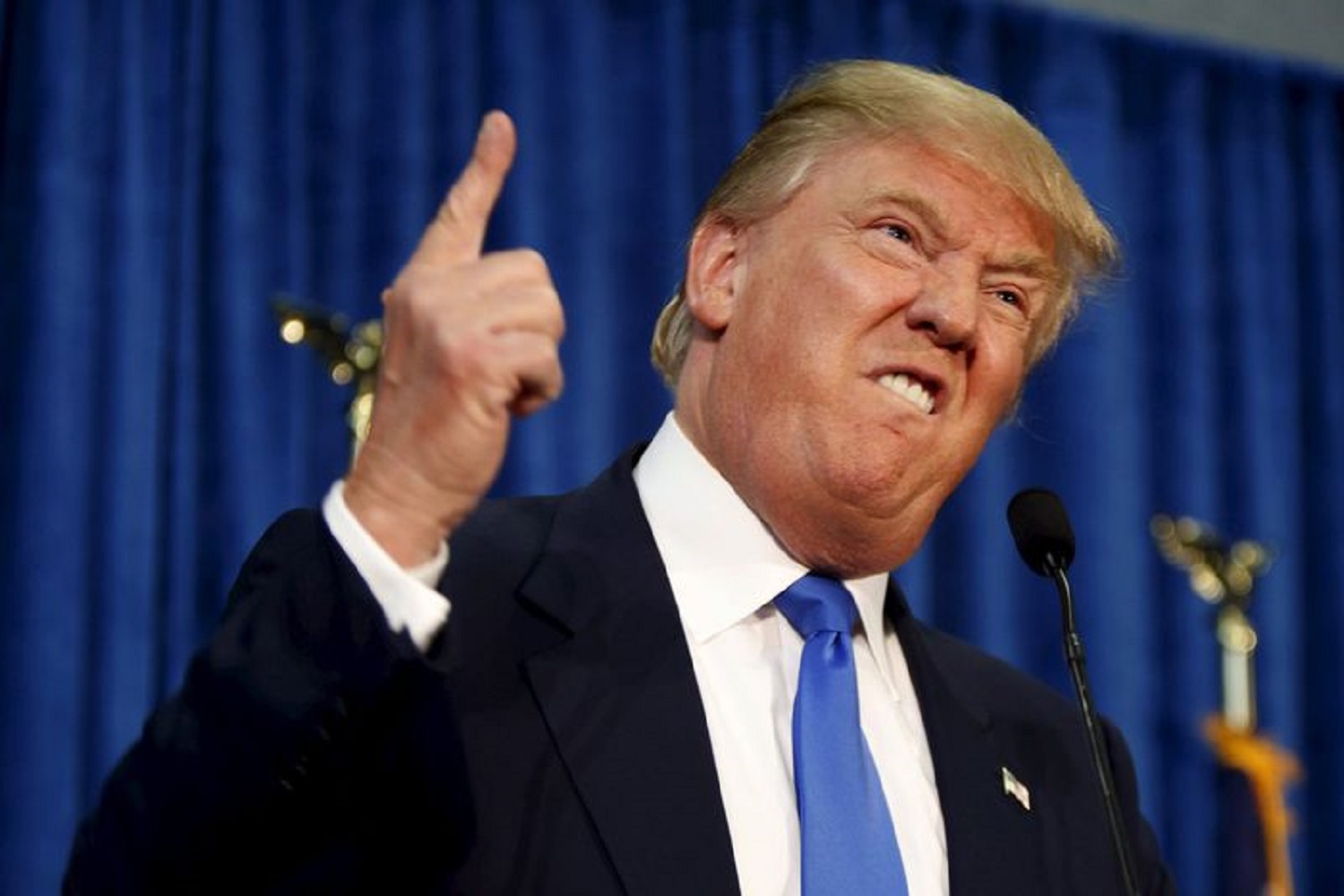 Perhaps because the entire legal establishment is pushing back against Bill Barr's wholesale politicization of DOJ, the President is disturbed on Twitter. After launching a 3-tweet tirade against juror Tameka Hart and Judge Amy Berman Jackson based off a Judge Andrew Napolitano appearance on Fox on Friends (that perhaps unsurprisingly neglects to remind his followers that Napolitano made a case in favor of Trump's removal by the Senate). he then launched a 3-tweet tirade against the Stone prosecution more generally.
I'm interested in it because of the way Trump attempts to deploy all the other conspiracy theories he has against the Russian investigation to the Stone prosecution, to which they simply don't apply.
Start with the way Trump claims that 1) the Mueller investigation was "illegally set up" based on the Steele dossier and 2) "forging documents to the FISA Court."
This is a conceit that has worked well since Paul Manafort, fresh off a meeting with an Oleg Deripaska deputy, suggested Trump could use attacks on the dossier to attack the Mueller Report.
Except one glaring fault of the dossier is that Roger Stone, who had already made comments that suggested he had a direct role in the operation by the time FBI opened investigations on the four initial subjects of it, doesn't appear in the Steele dossier.
Moreover, whatever else the DOJ IG Report on the Carter Page FISA applications showed, it also showed that the predication of the investigation had nothing to do with the Steele dossier; in fact, Steele's reports didn't make it to the investigative team until about six weeks after opening the investigation.
Further, the suggestion that Kevin Clinesmith's alteration of an email in June 2017 to claim that Page was "not a source" for CIA had anything to do with Roger Stone's investigation falls flat given that Mueller's team obtained the first warrant targeting Roger Stone on August 4, 2017, and there's no insinuation anywhere that Stone ever spoke with Carter Page. (Indeed, in spring 2016, Stone was bitching to Rick Gates that he was not in the loop of foreign policy discussions.) In fact, had Roger Stone been more closely associated with Trump's freebie foreign policy team, than both Page and George Papadopoulos' claims to know nothing of campaign efforts to optimize WikiLeaks' releases would be anything but exculpatory, as DOJ IG treated them, since Stone was doing just that in the time period when they were asked by informants.
Plus, Robert Mueller testified under oath that his team didn't have anything to do with the Carter Page FISA order. And the investigative record shows that the investigation into Page was largely done by the time Mueller took over.
There's simply no tie between either the Steele dossier or the Page FISA warrants and Roger Stone's prosecution.
Trump continues to claim that Mueller interviewed to be FBI Director, even after evidence showing that Steve Bannon, Reince Priebus, and Don McGahn debunked this in real time, not to mention Rod Rosenstein's 302 that shows that Mueller specifically said he did not want to be interviewed before he met with Trump about Jim Comey's replacement. That is, a bunch of witnesses — all Republicans — say Trump is wrong.
The most interesting accusation is that the prosecutors who won a conviction against Stone "were Mueller prosecutors."
Two were: Aaron Zelinsky and Adam Jed.
But two weren't. Jonathan Kravis (the sole prosecutor who quit DOJ entirely) and Michael Marando were career DC prosecutors brought in to prosecute the case after Mueller shut down. These were, pointedly, not Mueller prosecutors, and the case still went off without a hitch.
In fact, in his interview the other day, Bill Barr made quite clear that this prosecution happened on his watch, and he believes it's a righteous prosecution.
BARR: Well, as you know, the Stone case was prosecuted while I was attorney general. And I supported it. I think it was established, he was convicted of obstructing Congress and witness tampering. And I thought that was a righteous prosecution. And I was happy that he was convicted.
If Trump has a problem with the guy who prosecuted the case against Roger Stone, he has a problem with his Attorney General Bill Barr.
Which may be why Trump — who shouldn't be affected by mere lies by Roger Stone to Congress — is threatening to "sue everyone all over the place." Of course, he is affected by Stone — Stone is going to prison to protect the President, to avoid describing the multiple conversations they had about optimizing the WikiLeaks releases. And suing (whom?!?!) won't help Trump suppress that.
The President sounds crazier than George Papadopoulos in this rant, and his conspiracy theories are just as unhinged. Which is, I guess, what happens when all the conspiracy theories you've been using to undermine the prosecution implicating you turn out to be utterly irrelevant to the most important firewall to protect.
https://www.emptywheel.net/wp-content/uploads/2019/09/DonaldTrump_finger.jpg
1000
1500
emptywheel
https://www.emptywheel.net/wp-content/uploads/2016/07/Logo-Web.png
emptywheel
2020-02-18 09:37:34
2020-02-18 11:24:01
The President's Conspiracy Theories Get More Whacko than George Papadopoulos'