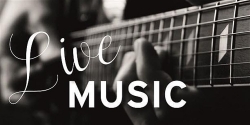 Okay, I meant to do this last weekend, but a severe dental emergency intervened. Turns out even dentists, whether local or international (I have both), are constrained too. But they are medical professionals like so many these days, and keep them in mind. Without the office that took care of me here, I would be an insanely hurting cowboy about now. Instead, I am starting to be and feel fairly good, after a lot of painkillers in the interim, and, man, am I thankful. Real pros.
So, back to the stated purpose: Live Music Discussion. Live music is the real test. A lot of people with studio musicians, tone benders and professional mixing can make a decent sounding studio album. But it it real, or is it Memorex (old commercial reference)? Some bands just cannot do it live (early Steely Dan and early Tom Petty are two examples I remember well).
Some bands, you think "there is no way in hell they can pull that off live", (I'd also put early thoughts on Pink Floyd and Bowie before I saw them in this category) and then you see them live and are totally "holy fucking shit, they not only could do it live, but were even better, WOW"! Floyd and Bowie were absolutely, and stunningly so, in the latter category. Holy shit were they fantastic live.
But this is an individual thing, we all have different thoughts and experiences. So let's let the hair down and rock. This will be a comments fueled discussion, and I hope a few outside people lob in. For now, with great assistance from our longtime friend and colleague blogger from FDL, Richard Taylor, aka Dakine, here is a list of some of the best live albums ever.
This is NOT an end all list, but it is a very good one. And it is in no particular order whatsoever, ranking will be what you are all going to do. One to start discussion, not to end it. It is up to you folks to expand, and I know you will. Also to you to point out what tracks you especially like, and why off any album. Off we go….
Otis Redding "Live in Europe"
Allman Brothers "Fillmore Tapes" (includes live cuts from "Eat a Peach")
Leon Russell "Leon Live"
Little Feat "Waiting for Columbus"
J Geils Band "Full House"
Rolling Stones "Get Yer Ya-Yas Out"
Deep Purple Made In Japan
Blue Oyster Cult On Your Feet Or On Your Knees
Cheap Trick Live at Buddokan
The Angels Live at Melbourne
The Who Live At Leeds
The Doors Absolutely Live
The Dead Live 1972 and Steal Your Face (1974)
AC/DC Live At Donnington
Jefferson Airplane Bless Its Pointed Little Head
Kinks One For The Road
Pink Floyd Live At Pompeii
Lou Reed Rock And Roll Animal
Mott The Hoople Live
Bob Marley "Live"
Bob Seger "Live Bullet"
James Brown "Live at the Apollo"
Temptations "Live at the Roostertail"
Willie Nelson "Willie & Family Live"
Bob Dylan & The Band "Before the Flood"
Commander Cody & His Lost Planet Airmen "Live from the Armadillo World Headquarters" Jimmy Buffett "Feeding Frenzy"
Climax Blues Band "FM Live"
Neil Young & Crazy Horse "Live Rust"
Black Oak Arkansas "Raunch N Roll"
Leon Redbone "Live!"
Guy Clark "Keepers"
John Prine "John Prine Live"
John Fogerty "Premonition"
George Thorogood & The Delaware Destroyers "Thorogood Live"
Crosby Stills Nash & Young "4 Way Street"
Derek & the Dominos "In Concert"
Eric Clapton "Rainbow Concert"
Steppenwolf "Steppenwolf Live"
Frampton Comes Alive 'Captive' Audiences
BB King "Live at the Cook County Jail" Johnny Cash "Folsom Prison Live"
Woodstock
Mar y Sol
No Nukes
Concert for Bangladesh (Mand, so many artists on that)
Bob Dylan's 30th Anniversary Columbia Records Stax/Volt Revue "Live in London"
Partial Live Albums
ZZ Top "Fandango"
Allman Brothers "Eat a Peach"
Marshall Tucker Band "Where We All Belong"
Charlie Daniels Band "Fire On the Mountain"
Alright, there are so many others beyond worthy, that is simply the list Richard and I came up with to start the discussion. You all take it from here.
Here is my putative Top Five:
1) Stones, Get Yer Ya Yas Out. It is insanely good
2) J. Geils Band Full House. Argument could be made it is Number 1.
3) Floyd Live At Pompeii. It was the old and trippier Floyd, but Jesus is it good.
4) James Brown At The Apollo. Just wow, The Godfather at his peak.
5) Tie between Who Live At Leeds and Airplane Bless Its Pointed Little Head. Both unbelievably great. Might even give the Airplane a nudge here Pointed Head is killer.
Yes, this is about live rock and roll. As the old Cerwin Vega slogan used to importune, "Made Loud To Be Played Loud". If there are no sports, this series will continue, because everybody needs a release. Studio albums, classical, country, maybe even opera (if Ed Walker will lead) are on the table for later. But, this weekend, we have both types, rock AND roll. Get down to it, and let's have a great and ongoing holiday weekend discussion. Post yer You Tube links. If it starts screwing with our margins and/or security (hey, it might, we shall see) then we will deal with that. In the meantime, let's have some fun.
https://www.emptywheel.net/wp-content/uploads/2020/04/https-cdn.evbuc_.com-images-84184989-212584564719-1-original.20191210-231707-e1586128438814.jpeg
125
250
bmaz
https://www.emptywheel.net/wp-content/uploads/2016/07/Logo-Web.png
bmaz
2020-04-10 13:56:37
2020-04-10 14:18:58
The Locked Down, Locked Up, Quarantine Gotta Get Down To It Emptywheel Live Music Trash Talk