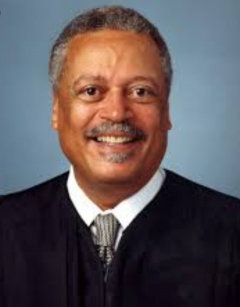 Since at least last July, I've been warning that Sidney Powell's serial efforts to use Judge Sullivan's courtroom to rile up the Fox frothers might backfire. In January, I started pointing out that the claims Flynn had made to try to get out of his prosecution presented four materially conflicting sworn statements. Just this morning I pointed out that Sullivan has to figure out what to do with Flynn's conflicting sworn statements, which are:
Judge Sullivan just appointed an old mob prosecutor, John Gleeson, to do just that — as well as to represent the views that a competent government would represent if we had one.
Upon consideration of the entire record in this case, it is hereby

ORDERED that the Court exercises its inherent authority to appoint The Honorable John Gleeson (Ret.) as amicus curiae to present arguments in opposition to the government's Motion to Dismiss, ECF No. 198, see, e.g., United States v. Fokker Servs. B.V., 818 F.3d 733, 740 (D.C. Cir. 2016); Jin v. Ministry of State Sec., 557 F. Supp. 2d 131, 136 (D.D.C. 2008); it is further

ORDERED that amicus curiae shall address whether the Court should issue an Order to Show Cause why Mr. Flynn should not be held in criminal contempt for perjury pursuant to 18 U.S.C. § 401, Federal Rule of Criminal Procedure 42, the Court's inherent authority, and any other applicable statutes, rules, or controlling law.
I'm still sorting through the different legal consequences of doing this versus appointing Gleeson as a Special Master. Probably, Gleeson will only have access to the public record of the case, and not the Covington materials prosecutors were just about to unpack, to say nothing of evidence at DOJ proving or disproving that none of the materials submitted last week were new.
For now, though, understand that Powell has been laying these consequences for ten months.
https://www.emptywheel.net/wp-content/uploads/2020/05/Screen-Shot-2020-05-07-at-3.10.49-PM-e1588889850879.png
307
240
emptywheel
https://www.emptywheel.net/wp-content/uploads/2016/07/Logo-Web.png
emptywheel
2020-05-13 19:53:01
2020-05-13 19:53:01
Judge Sullivan to Judge Gleeson: Pick Flynn's Perjury