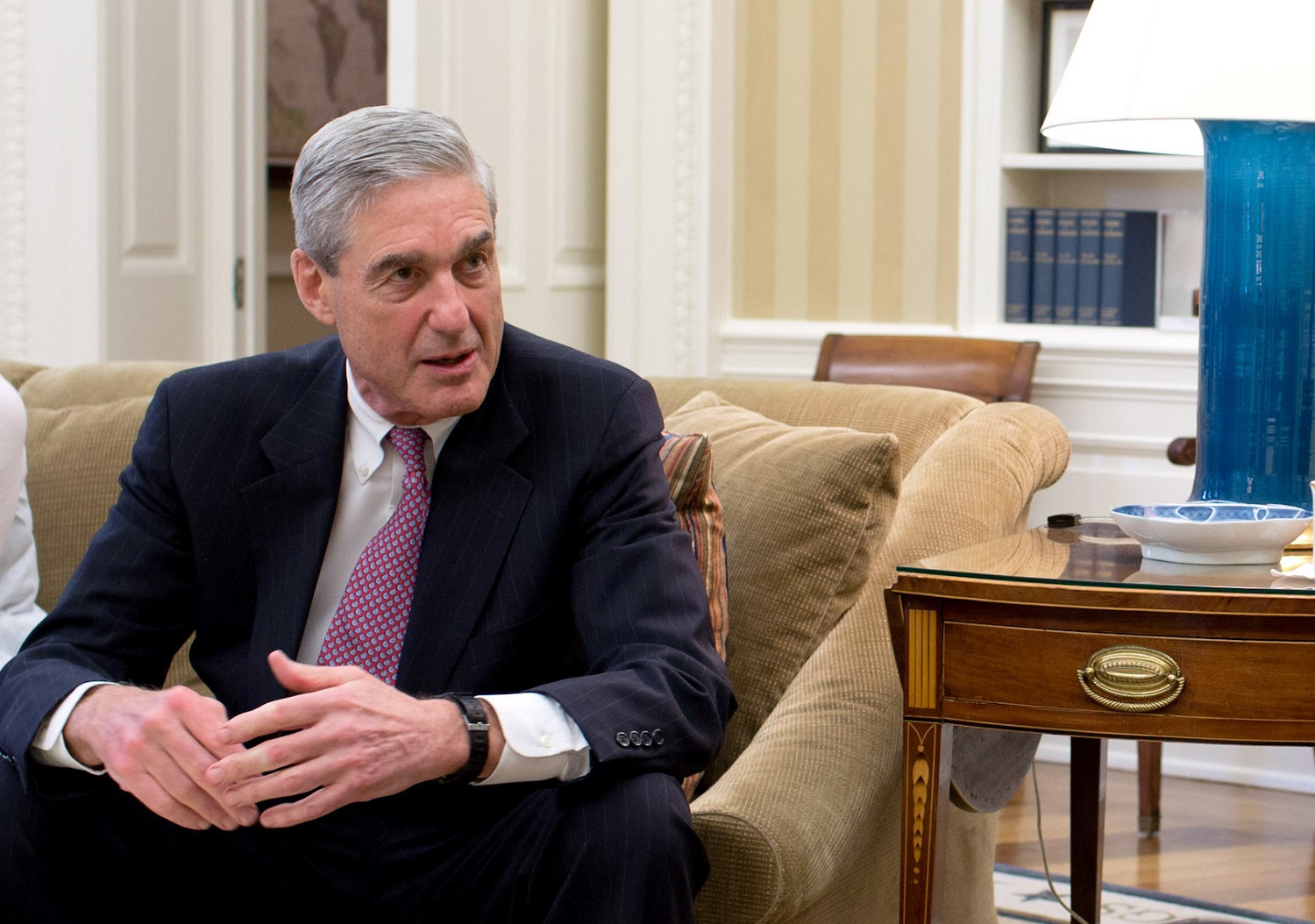 I've started reading Andrew Weissmann's book.
I'm sure I'll have a review of it one day, like I one day will finally do the post explaining why I think Peter Strzok's book came 6 months or maybe a year too late.
But for the moment, I want to talk about this Robert Mueller comment obliquely pushing back on Weissmann's book.
Former special counsel Robert S. Mueller III pushed back Tuesday against a prosecutor in his office who says in a tell-all book that investigators should have done more to hold President Trump accountable, suggesting that the account is "based on incomplete information" and asserting that he stands by his decisions in the case.

The rare public statement from Mueller came on the day Andrew Weissmann, a former prosecutor in the special counsel's office, released a book alleging that the group did not fully investigate Trump's financial ties and should have stated explicitly that it believed he obstructed justice.

Although Mueller's statement did not name Weissmann or the book, "Where Law Ends," it seemed clearly designed to address some of his complaints — particularly those directed at Aaron Zebley, Mueller's top deputy, whom Weissmann said was not sufficiently aggressive.

"It is not surprising that members of the Special Counsel's Office did not always agree, but it is disappointing to hear criticism of our team based on incomplete information," Mueller said.
Weissmann's book bills itself as the tell-all from the investigation. But it's generally not. It's the tell-all of one-third of the investigation, the Manafort team. The book will tell how they got Rick Gates to flip and thought they got Manafort to cooperate but in the end Manafort just used that as an opportunity to find out what prosecutors knew, so he could report back to Trump. There are interesting details in that. But the interesting details cover just a third of the investigation.
Just as a metric of what I mean, the name Stone shows up 18 times in his book, and a number of those contextualize the rat-fucker's decades-old relationship with Manafort.
I think Mueller's comment suggesting that Weissmann had "incomplete information" is particularly salient, given what is public with regards to the obstruction investigation, another third of the investigation.
That's because the way the Mueller Report is built, it lays out predicate such that when Trump commutes Stone's sentence or when Trump causes his Attorney General to move Manafort to home confinement or when Trump gets Barr to use throw multiple different flunkies to blow up the Mike Flynn prosecution — all in an effort to get Roger Stone and Paul Manafort and Mike Flynn to continue to cover up what really happened in 2016 — that only builds on the obstruction volume. Those efforts become part of a continuing conspiracy to cover all this up. So, short of the increasing likelihood that Trump pardons himself and/or refuses to cede power, the Mueller investigation is preserved, the obstruction charges are preserved. They're even preserved given Billy Barr's judgement that the facts, on March 22, 2019 did not yet merit obstruction charges, because after that time, Trump would have done what it was obvious he would do as laid out in Volume II, in fact what Billy Barr said was a crime three times in his confirmation hearing.
The way in which the Mueller Report is drafted, it takes the rule that you cannot charge the President for anything, and preserves the obstruction charges that everyone agrees he should be charged with. It not only does that, but it lays out evidence that if Trump uses his pardon power to reward his flunkies for covering up his actions — something even Billy Barr has said is a crime — then it will amount to completing the criminal act of obstruction. The Mueller Report lays out the evidence why the actions that Trump will eventually take (and to a significant extent, has already taken) amount to a crime.
That's a still-imperfect solution, given that Congress didn't do what Mueller seems to have expected (impeach) and given that Trump looks increasingly likely to refuse to leave. It doesn't negate what Weissmann argues about the rule of law.
But it does make Mueller's public but oblique rebuke of Weissmann far more interesting.
https://www.emptywheel.net/wp-content/uploads/2018/02/RobertMueller_PeteSouza_2012_Wikimedia.jpg
1054
1500
emptywheel
https://www.emptywheel.net/wp-content/uploads/2016/07/Logo-Web.png
emptywheel
2020-09-30 17:30:07
2020-10-01 01:28:19
Robert Mueller Insinuates Andrew Weissmann Had Incomplete Information