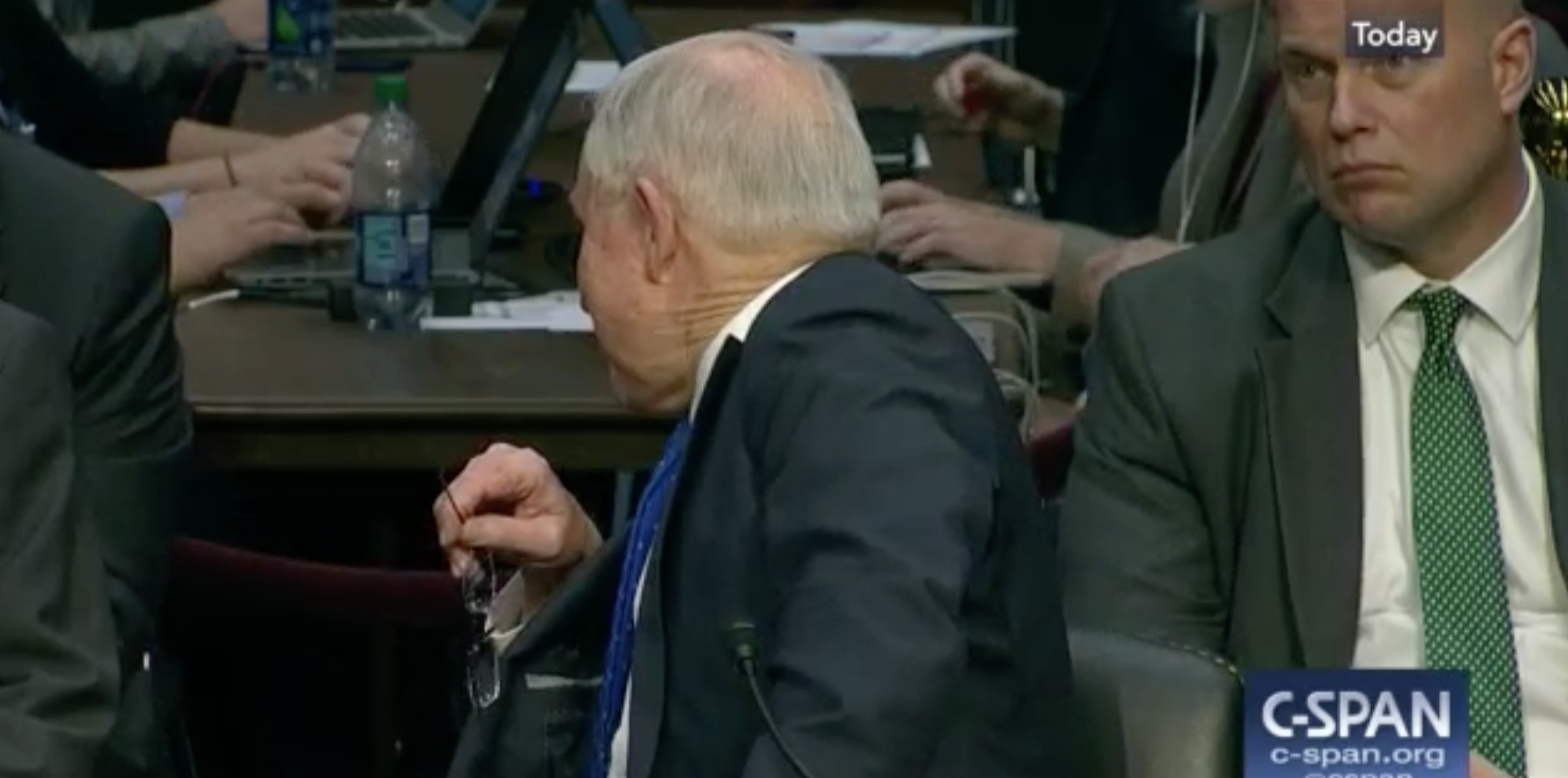 The NYT has a thoroughly damning story about Donald Trump's serial effort to undermine the sanctions violation case against Halkbank. It describes how after Trump fired Preet Bharara, two of his Attorneys General intervened to limit what Geoffrey Berman's Southern District of New York could do against the bank. Ultimately, that contributed to Berman's firing.
These three paragraphs describe the epic corruption laid out in the story.
The president was discussing an active criminal case with the authoritarian leader of a nation in which Mr. Trump does business; he reported receiving at least $2.6 million in net income from operations in Turkey from 2015 through 2018, according to tax records obtained by The New York Times.

And Mr. Trump's sympathetic response to Mr. Erdogan was especially jarring because it involved accusations that the bank had undercut Mr. Trump's policy of economically isolating Iran, a centerpiece of his Middle East plan.

Former White House officials said they came to fear that the president was open to swaying the criminal justice system to advance a transactional and ill-defined agenda of his own.
And while the story mentions that Mike Flynn was among those lobbying the President on this topic, along with Rudy Giuliani and Brian Ballard, that's the only mention of Flynn.
There's just one mention of Jeff Sessions.
In 2018, Mr. Mnuchin reached out about the scale of a potential fine to Jeff Sessions, the attorney general at the time. Justice Department officials then asked Southern District prosecutors whether the size of the fine they were demanding was negotiable, one lawyer involved in the effort said. The response was affirmative: The amount was less important than securing an admission of wrongdoing.
Both references are rather curious given something that has come out in the Mike Flynn case — ironically, in the documents that DOJ altered and, apparently packaged up for circulation. In a set of Peter Strzok notes describing a meeting talking about the FARA investigation into Flynn, it describes that Attorney General Jeff Sessions met with Flynn's lobbying clients, including the Turkish Foreign Minister, about Flynn's case.

Flynn's supporters take these notes to suggest that DOJ believed that Flynn had complied with the necessary paperwork and didn't seem to have intentionally represented under the wrong lobbying category.
But the notes make it clear that DOJ still treated Ekim Alptekin as Flynn's ultimate customer, and not at least one of the ministers the Attorney General had just met with.
It sure seems curious for the Attorney General to chase down a FARA violators' clients like this.
https://www.emptywheel.net/wp-content/uploads/2017/10/Screen-Shot-2017-10-21-at-10.00.40-PM.png
988
1990
emptywheel
https://www.emptywheel.net/wp-content/uploads/2016/07/Logo-Web.png
emptywheel
2020-10-29 13:33:25
2020-10-29 13:33:25
Trump's Slow-Motion Cover-Up of Erdogan Corruption and Jeff Sessions' Meeting with Mike Flynn's Clients