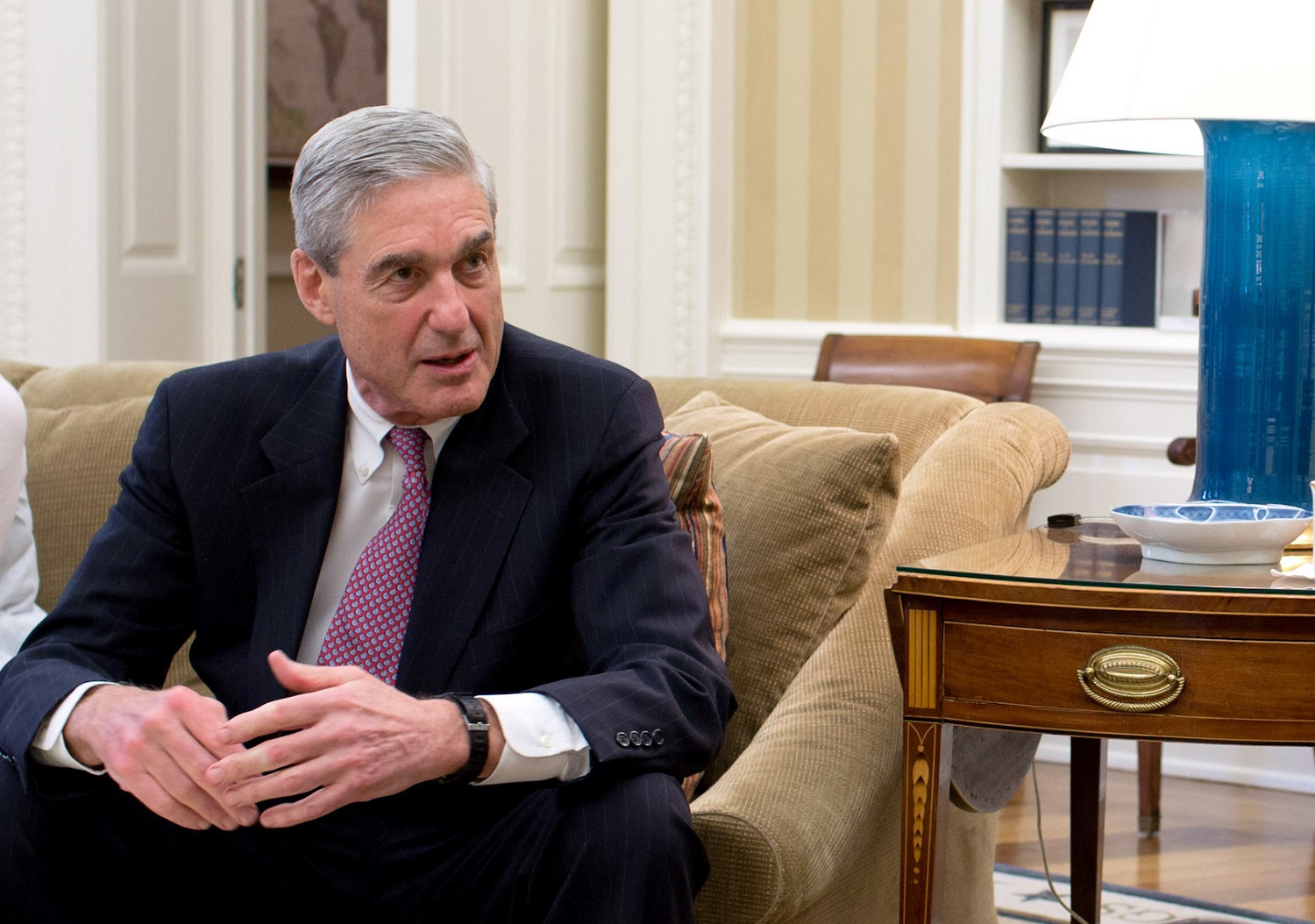 To date, Trump has pardoned five people who were prosecuted by Mueller. I'm seeing a good deal of misunderstanding about what those pardons mean for any legal proceedings going forward, so I'd like to address some of that.
First, a lot of people say that accepting a pardon is tantamount to accepting guilt, under Burdick v.United States. It's not. It's narrower, though importantly goes to questions about whether a witness who has been pardoned has to testify or not. It also says that someone who has been pardoned must inform the court of the fact for it to be valid in any legal proceeding before the court.
That said, claims that Trump flunkies who've been pardoned have to testify are also too broad. If the people have any remaining legal exposure (as I'll explain, Roger Stone and Paul Manafort do), they can still invoke the Fifth. That's also true if they have state exposure for something like fraud or tax evasion. But in cases where the pardoned crime is only federal, such as Papadopoulos' lies, it would be easy for prosecutors to immunize him in case he invoked his Fifth Amendment privileges, effectively forcing him to testify on penalty of contempt.
Thus far, Trump has issued three kinds of pardons for people prosecuted by Mueller:
Pardons for people with no further known (Mueller) legal exposure
Pardons for people with potentially grave further legal exposure
Fruit of the poison tree pardon for anything Mueller touched
Both Van Der Zwaan and Papadopoulos were pardoned for the single False Statements charge against them. Neither is known to have committed another crime. In Papadopoulos' case, however, things could get dicey on several points. Trump forgave his $9,500 fine, which was the amount Papadopoulos accepted from suspected Israeli spooks. If he asks for that back that may raise questions about his exposure on FARA grounds. In addition, Papadopoulos has already testified before Congress that he called Marc Kasowitz after he was first interviewed by the FBI. If there were a larger prosecution about Trump's obstruction, he might have been able to plead the Fifth for making that call — except he has already testified to it.
Papadopoulos withheld documents from Congress. With a DOJ that can enforce subpoenas, he might be asked to share those documents, which may require him to testify contrary to his 2018 OGR/HJC testimony.
If DOJ decided to reopen the investigation into a suspected Egyptian bribe to Trump because serving a subpoena on Trump Organization would now be less controversial than it was last summer, then Papadopoulos might be a key witness in that investigation, though since that's unrelated to his charged false statements, he could still invoke the Fifth if questioned about it.
Like Van der Zwaan and Papadopoulos, Stone and Manafort were just pardoned for the crimes that they were found or pled guilty to, the money laundering, tax evasion, and FARA crimes in Manafort's case, and the cover-up crimes in Stone's case. For both, however, that's not the full extent of what they were investigated or might be witnesses for.
Before I get there, let me note that multiple sources are claiming that, because Trump included Manafort's criminal forfeiture in the language of his pardon, he'll get his ill-gotten gains back. I'm not an expert on this, but I do know that Manafort also civilly forfeited these goods in his plea agreement.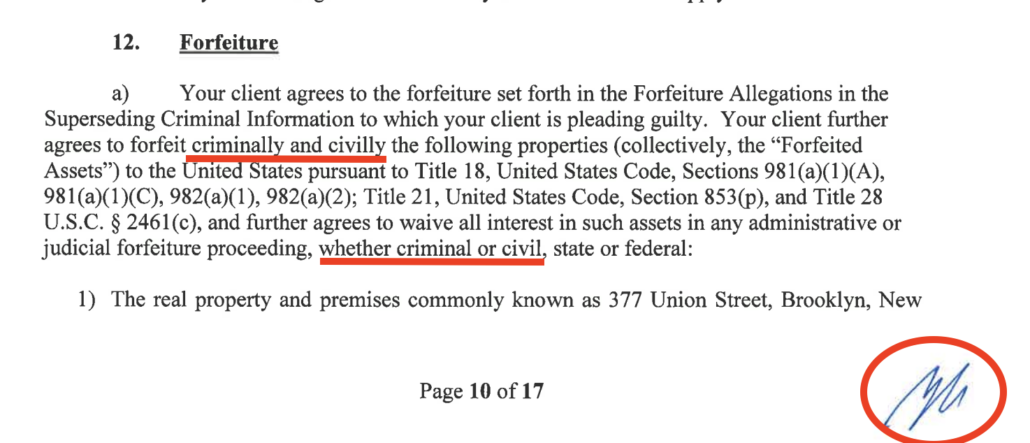 So to attempt to reverse this forfeiture, Manafort would have to spend a great deal of money litigating it, and it's not at all clear it'd work.
Manafort was also referred for suspected FECA violations involving two PACs that, prosecutors suspected, he got paid through via a kickback system. These cases must be closed, because they were unsealed in the Mueller Report back in September. But Manafort may face more scrutiny on them if DOJ investigates Trump's other corrupt PACs.
Unless he, too, is pardoned, Konstantin Kilimnik remains under investigation. That's an area where things might get more interesting for Manafort, because during the period when he was purportedly cooperating, he lied about the fact that he had conspired with Kilimnik. In any case, until the Kilimnik and Oleg Deripaska investigations are closed, Manafort has some exposure.
Things are more complicated still for Stone. There were at least two investigations into Stone — probably on conspiracy and foreign agent crimes — still active in April. If the redactions if Mueller 302s are any indication, Barr shut parts of that investigation down since, which will be of interest on its own right (Congress learned of these ongoing investigations when they got unsealed portions of the Mueller Report that have only recently been made public, and I know there is some interest in learning what those investigations were or are, and that was true even before any discussions about Trump's abuse of pardons).
In any case, the investigation into a pardon for Julian Assange was active at least as recently as October. Stone has already called on Trump to pardon Assange since his own pardon, potentially a new overt act in a conspiracy. And Trump might well pardon Assange; even pardoning him for the crimes currently charged would be a new overt act in that conspiracy, which would implicate Stone. So even if Barr shut that investigation down, there is already reason to reopen it.
So while Barr may have tried to clean up the remaining criminal exposure against Stone, it's not clear he could succeed at doing so, much less without creating problems for others going forward.
As I have written, Mike Flynn's pardon was constructed in a way that attempted to eliminate all criminal exposure that might arise from anything associated with the Mueller investigation for him. In addition to pardoning Flynn for the false statements charge he pled guilty to, it pardons him for lying about being an Agent of Turkey, for being an Agent of Turkey, and for lying to Judge Sullivan.
But it also attempts to pardon Flynn for any crime that might arise out of facts known to Mueller. While, generally, I think the pardon power is very broad, this effectively tried to pardon Flynn for an investigation, not for crimes. Plus, the broadness of the pardon may backfire, insofar as it would strip Flynn of the ability to plead the Fifth more broadly. Even just a retrial of Bijan Kian (unless Trump pardons him and Mike Jr) might force Flynn to commit new crimes, because both telling the truth and lying about his secret relationship with Turkey would be a new crime.
Given his seditious behavior, Flynn might have entirely new criminal exposure by the time Joe Biden is sworn in any case. But the attempt to be expansive with Flynn's pardon might backfire for him.
Of the five Mueller criminals pardoned so far, only Van der Zwaan is clearly free of danger going forward.
And these five don't even cover some of the most complex pardon recipients. Any Assange pardon may be the most obviously illegal for Trump (save a self-pardon), because it would involve a quid pro quo entered before he was elected. With Steve Bannon, Trump will need to pardon for another crime, fraud associated with Build the Wall, but if it covers Mueller, it may make it easier for Bannon to repeat what truths he already told to the grand jury. With Rudy Giuliani, Trump will need to pardon for unidentified crimes currently under investigation, but also Rudy's efforts to broker pardons, which may make the pardon itself more dicey. With Trump's children (including Jared Kushner), I assume he'll offer a Nixon type pardon for all crimes committed before the day of pardon. But there may be ways to make them admit to these crimes.
Billy Barr is the best cover-up artist in the history of DOJ. But Trump is attempting to pardon himself out of a dicier situation than Poppy Bush was in Iran-Contra. Plus, even assuming Mueller's team left everything available for Barr's discovery, Barr may be hamstrung by the fact that he doesn't believe in most of the crimes Trump committed, something that could become especially problematic as the full extent of Trump's dalliance with Russia becomes known going forward. Barr didn't support some of these pardons, like a hypothetical Assange one. And now, in his absence, Trump has grown increasingly paranoid about Pat Cipollone, who will have to shepherd the rest.
The pardon power is awesome and fairly unlimited. But it's not yet clear the Mueller pardons will do what Trump hopes they will. With virtually all of them, there are loose strings that, if they get pulled, may undo the immunity Trump has tried to offer.
https://www.emptywheel.net/wp-content/uploads/2018/02/RobertMueller_PeteSouza_2012_Wikimedia.jpg
1054
1500
emptywheel
https://www.emptywheel.net/wp-content/uploads/2016/07/Logo-Web.png
emptywheel
2020-12-26 06:38:15
2020-12-26 11:58:52
The Three Types (Thus Far) of Trump Mueller Pardons