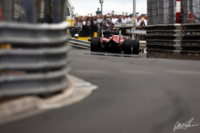 Would you like to hot lap Monaco? Before you say this, watch it. Part real part not, but it is pretty darn good. Seriously, go watch it. Even the legends in F1 don't really know how to pass in Monaco. They still love it there, but the racing has never been great if you are a TV spectator other than the fact is is beyond beautiful. Mansell could not pass Senna, and nobody else can on that track either.
F1 racing is old. It is older than us individually, unless your sentient stage preceded 1950. So, what is up on the streets in Monte Carlo? You think this is NASCAR or some lumbering junk? No.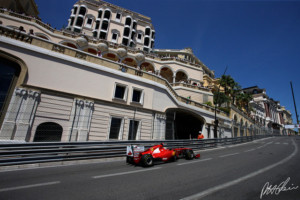 Ferrari is up through practice. Doubt that will continue after qualifying, but one can hope. Expect Mercedes and Red Bull to still lead after qualy. But it sure is more fun if the Red are in the game.
And, as I write this, qualy is on, so will update a bit later.
If a picture is worth a thousand words, the Cahieh Archive counts as a million. Thank you again Paul-Henri Cahier for letting me pilfer your, and Bernard's, pictures occasionally. The Cahiers and the astounding Cahier Archive have long been kind and the most amazing F1 photographers ever.
Music is by Mariska Veres and The Shocking Blue, a shockingly good band. Remembered for Venus, but did a lot of very good work.
https://www.emptywheel.net/wp-content/uploads/2021/05/Alonso_2010_Monaco_10_PHC-e1621689549761.jpg
133
200
bmaz
https://www.emptywheel.net/wp-content/uploads/2016/07/Logo-Web.png
bmaz
2021-05-22 09:19:55
2021-05-22 09:27:03
The Shocking Blue Streets of Monaco