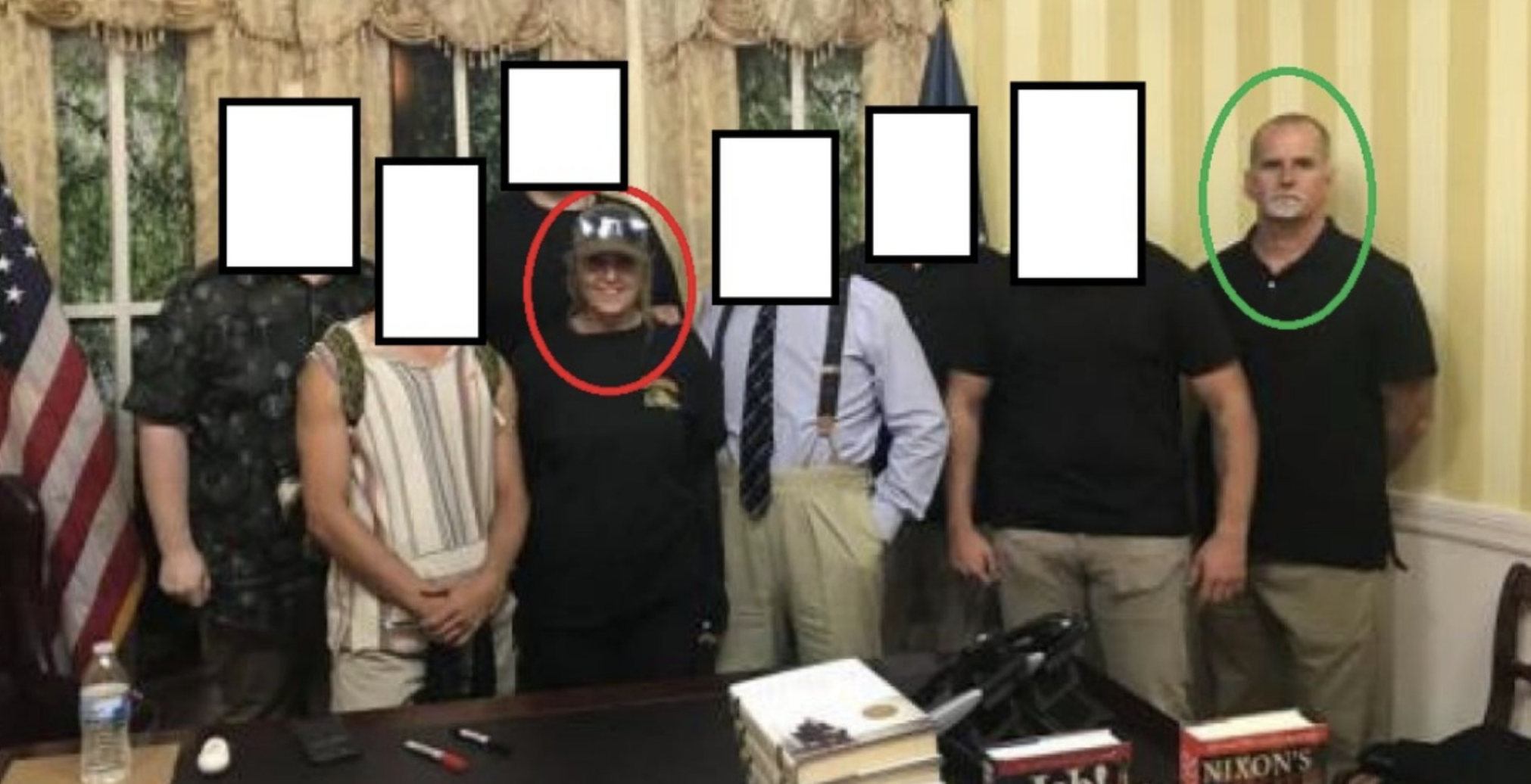 Like All His Co-Conspirators, Donald Trump Would Be Charged for Obstruction, Not Incitement
Today is the day that DOJ has to inform Judge Amit Mehta whether or not Mo Brooks' incitement of January 6 rioters is part of his job, which would require DOJ to substitute itself for Brooks in Eric Swalwell's lawsuit. Commentators who appear not to have followed the court cases very closely suggest that if DOJ does substitute for Brooks, it'll make it impossible to hold Trump accountable for his role in the riot.
Brooks argued in court papers that his statements came as Congress prepared to certify the election results and that he was acting in his role as a federal lawmaker, representing his constituents, that day.

Now, the Justice Department and the top lawyer for the U.S. House of Representatives are involved. U.S. District Judge Amit Mehta has directed them to say by Tuesday whether they consider Brooks' statements to be part of his duties as a member of Congress, and whether the federal government should substitute itself as a defendant in the case.

"We hope DOJ will see Brooks' appalling conduct on Jan. 6 for what it was and what he admitted it was, which was campaign activity performed at the request of Donald Trump, which inarguably is beyond the scope of his employment as a member of Congress," said Philip Andonian, a lawyer who brought the case on behalf of Swalwell.

Andonian said there's no way Brooks and Trump were acting in their capacity as federal officials, which would give them a legal shield under a law known as the Westfall Act. Instead, he said, they were engaged in campaign activity, which doesn't deserve that kind of protection.

[snip]

[Protect Democracy's Kristy Parker] said she's worried that if the Justice Department endorses Brooks' and Trump's statements on Jan. 6 as within the scope of their federal employment, it could complicate the efforts of prosecutors to bring the rioters to justice.

"That is not going to have a good impact on the ongoing criminal cases when it comes to persuading judges that the people who stormed the Capitol should get hefty sentences when the people who inspired them to do it have been endorsed as acting within the scope of their official jobs," Parker said.
This column lays out some of the legal complexities regarding Brooks, including that even if DOJ does substitute for Brooks, it likely still leaves him exposed to part of the lawsuit.
I say the people claiming that this decision will determine whether or not Trump can be held accountable seem not to be following the actual court cases. If they had, after all, they'd know that the crime for which key instigators are facing "hefty sentences" is obstruction and conspiracy to obstruct the vote count. They'd also know that every single conspiracy indictment thus far has the same objective — to stop, delay, or hinder Congress's certification of the Electoral College vote.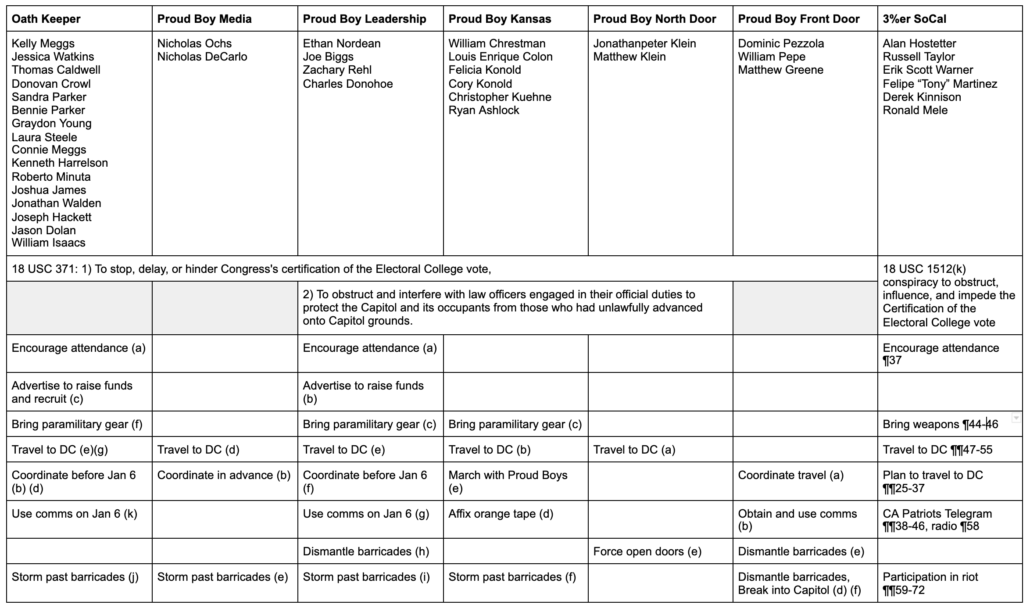 They'd also know that the overt acts in these parallel conspiracy cases involve getting large numbers of people to DC — often by publicizing the event on social media — and then getting those people to occupy the Capitol.
That is, if people were following the court cases rather than uninformed commentators, they'd know that the 38 people charged with conspiracy and the at least four people cooperating against them (not to mention the almost 200 individuals charged individually with obstruction) all had the same goal as Trump — they wanted to prevent the vote certification. Those charged with a conspiracy also used some of the same overt acts that Trump did, making sure lots of bodies were there and making sure that those bodies were occupying the Capitol.
They also might know that, starting with the Three Percenter SoCal conspiracy, DOJ started charging people who threatened violence as part of their efforts to get more bodies to the Capitol.
The difference between the threats that Trump made against Mike Pence after Pence refused an unconstitutional request from him and the threats of execution that were included in Alan Hostetter's posts in advance of the riot is that virtually all the people who occupied the Capitol on January 6 were aware of Trump's threats and some took action to implement them.
The disorganized militia conspiracy (which will presumably be rolled out any day now) is significant because at least one of the men who will likely be charged in it, Nate DeGrave, said he was responding entirely to Trump's exhortations. DOJ likely has video evidence of the effect that Trump's attacks on Mike Pence had on those men as they walked from his speech to the Capitol. Those men fought with cops to open up a second front of the siege on the Capitol and then they fought with cops to get into the space where, Josiah Colt hoped and believed, Senators were still conducting the vote count. These men are charged with trying to intimidate government personnel like Mike Pence, something that Trump also did.
We already have evidence Trump shared the same goal as every person charged with conspiracy and evidence that Trump committed some of the very same overt acts as those charged. We even have evidence tying Trump's own actions with physical violence committed with the goal of reaching Mike Pence to intimidate him.
We don't, yet, have evidence that Trump agreed with any of the co-conspirators already charged. But we are within two degrees of having that, working through either Rudy Giuliani or Roger Stone, which would make Trump a co-conspirator with all the others.
I'm not saying DOJ will get that evidence. As I've said, a goodly number of people are going to have to agree to cooperate before DOJ will get there, though we have abundant reason to believe such agreements were made.
But unless this novel application of obstruction gets thrown out by the courts, then it remains ready-made to fit Trump right in among the other co-conspirators, just one violent mobster among all the others.
Even Billy Barr agreed that Presidents could be charged with obstruction. And if Trump is going to be held accountable for his actions on January 6, it will be via obstruction charges, not incitement.
https://www.emptywheel.net/wp-content/uploads/2021/06/Screen-Shot-2021-06-23-at-6.33.47-PM.png
1036
2022
emptywheel
https://www.emptywheel.net/wp-content/uploads/2016/07/Logo-Web.png
emptywheel
2021-07-27 09:22:22
2021-07-28 17:39:16
Like All His Co-Conspirators, Donald Trump Would Be Charged for Obstruction, Not Incitement