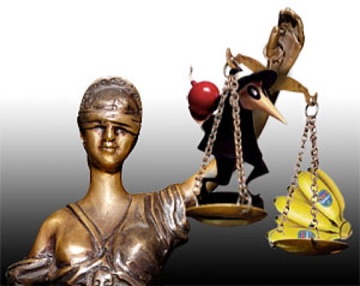 This will be quick, but I did not want Marcy's thread overcome by Rittenhouse discussion. So, just as a lead in, I'll quote a comment on the other thread by Rugger:
"Indeed, that's been the chatter elseweb for a while especially after Judge Schroeder ditched the gun charge because of the barrel size.

However, does Rittenhouse have any liability for transporting his gun across state lines in federal court?

Somehow there is something wrong with a justice system that allows killings to be washed away, no foul. This time it's Rittenhouse, but the Breonna Taylor case as well has a potential similar outcome (the boyfriend reasonably considered the plainclothes cops as intruders, and the cops reasonably considered themselves in danger once they were fired upon) of no one held accountable as if it were a traffic accident. That's not right."
I am not sure the facts support that he transported the weapon across state line. The evidence is that a friend bought it for him in Wisconsin.
Self defense is what led Breona Taylor's boyfriend to be a free man. This case was about one defendant in one set of facts. It is not about anything else, and should not be painted as such. A serious jury deliberated, reached a verdict and delivered it. It should be respected and not made a stalking horse for the brazen claims of either side.
Have at it.
https://www.emptywheel.net/wp-content/uploads/2021/11/justice_scales.jpg
286
360
bmaz
https://www.emptywheel.net/wp-content/uploads/2016/07/Logo-Web.png
bmaz
2021-11-19 15:02:32
2021-11-21 03:30:15
The Rittenhouse Verdict