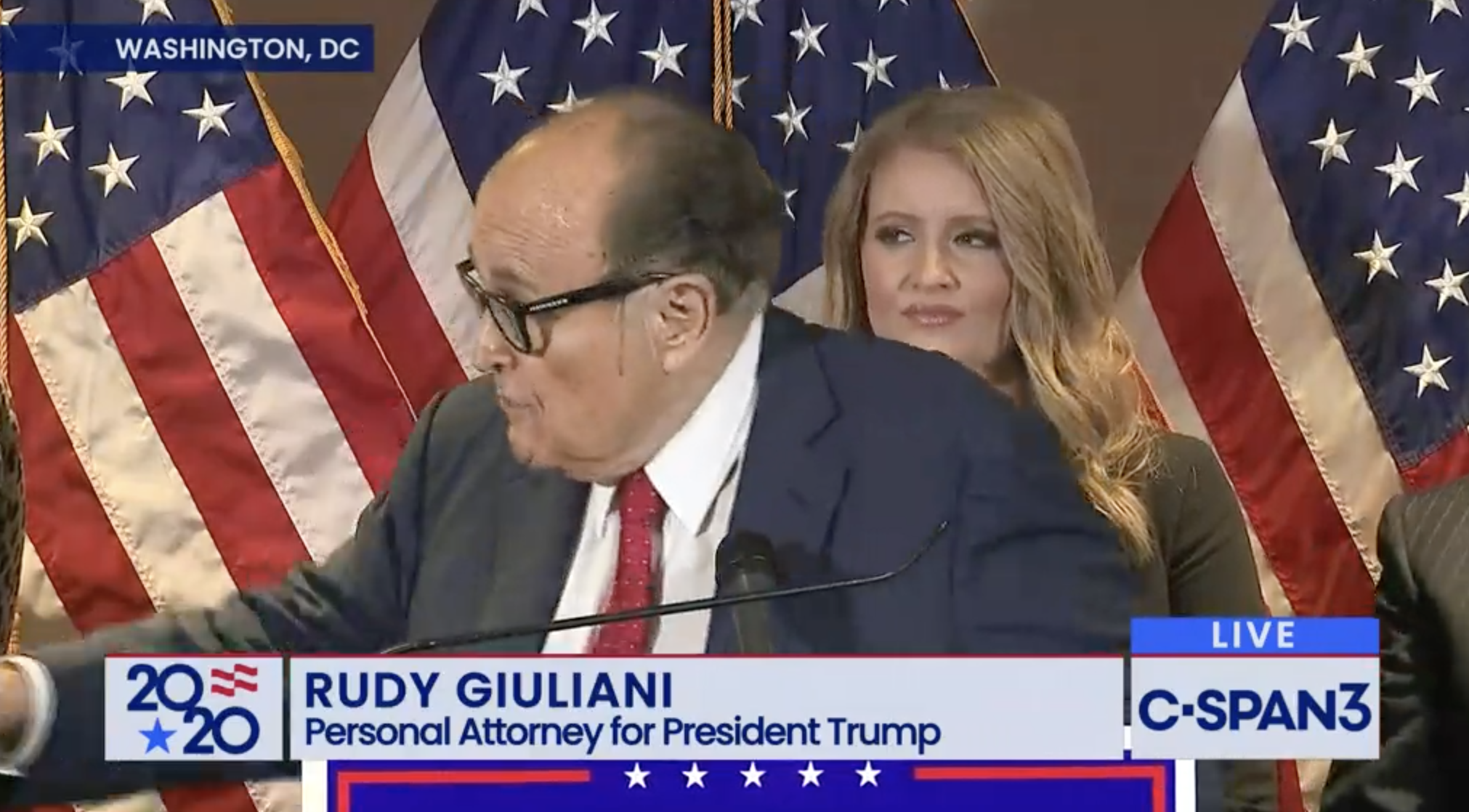 The WaPo has published their second piece in a row that does embarrassing transcription work for Trump flunkies claiming they're not under investigation for January 6.
I tweeted about the latest admission that four journalists from WaPo know fuckall about the actual investigation (or that into Rudy at SDNY) here. I tweeted about how alarming it was that people who called themselves journalists wouldn't disclose that Jonathon Turley was the Former President's impeachment lawyer here.
As I noted, apparently none of the four WaPo journalists are familiar enough with the investigation to know where to look to test their questions about whether DOJ is investigating Trump. But I guess it's a good thing that WaPo relied on the expertise of their embedded Mar-A-Lago journalist (!!!) for these issues.
Nevertheless, WaPo does break news in the thirtieth paragraph of the story. It reveals that Rob Jenkins, a lawyer representing a bunch of militia defendants, keeps getting asked about Roger Stone and Rudy Giuliani's ties to militia members.
Rob Jenkins, a defense attorney representing multiple people linked to the Oath Keepers and Proud Boys, another far-right group, said prosecutors have been "pretty aggressive" in "seeking out information … that points to others' involvement and culpability."

They are interested, he said, in "preplanning, and participation in those preplanning on the part of the individuals who may not have come to D.C. on Jan 6 but were certainly part of the planned effort." That includes both leaders in the groups and people who spoke at the rally on Jan. 6, including close Trump allies Rudy Giuliani and Roger Stone, he said.

"There was a lot of talk," Jenkins said. "But I haven't seen anything that would make them criminally liable." [my emphasis]
Jenkins serves as sponsor for out of district lawyers, so it's hard to measure who he's representing personally. But among others, he shows as an attorney of record for:
Joshua Pruitt, a Proud Boy who just got his bail revoked

William Pepe, alleged to be member of the Proud Boy Front Door conspiracy

Christopher Worrell, a Proud Boy accused of spraying cops with toxins

Paul Rae, a Proud Boy who accompanied Joe Biggs everywhere on the day of the insurrection

Ryan Samsel, who — after he had some words with Joe Biggs — kicked off the entire riot
In other words, what the WaPo reported — in paragraph 30 — is that prosecutors believe not just the Former President's rat-fucker, who has long paraded his ties to militias like the Proud Boys and Oath Keepers, but also the Former President's personal lawyer, might have ties to the people who played key tactical roles in the insurrection.
That's not a surprise. Rudy tweeted proof of that exactly a year ago.
But for some reason, the WaPo decided to bury the fact that prosecutors are pursuing this angle (even while claiming — Rudy's phones notwithstanding — that prosecutors are not investigating what went down at the Willard), in paragraph 30.
In an article asking whether prosecutors are investigating Trump, the Washington Post buried evidence that prosecutors believe Rudy has ties to the militias who organized the event in paragraph 30.
One might think it newsworthy that an attorney for the Proud Boys revealed that prosecutors are, in fact, investigating Rudy's militia ties. But the WaPo took from that, instead, that DOJ is not investigating Trump or anyone who might have been coordinating with the militias from the Willard Hotel.
https://www.emptywheel.net/wp-content/uploads/2020/11/Screen-Shot-2020-11-20-at-10.41.19-AM.png
1118
2022
emptywheel
https://www.emptywheel.net/wp-content/uploads/2016/07/Logo-Web.png
emptywheel
2022-01-15 18:57:16
2022-01-16 13:19:48
BREAKING (WaPo's Stenography): Prosecutors Are Asking about Rudy Giuliani's Ties to Militias