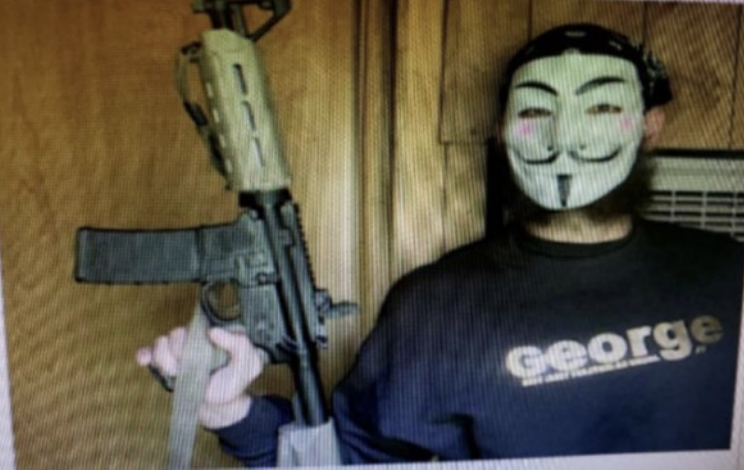 In his (successful) letter to John Bates asking for leniency, QAnoner Nicholas Languerand attributed his involvement in the dangerous cult to prominent people, most notably Mike Flynn.
During this time, I was introduced to what has been dubbed "QAnon." I cannot deny my involvement with this group or the profound impact it has had on my life. Unfortunately, there is a great deal of misinformation related to the beliefs and motives of this group within the public discourse. In regards to my case, I believe the most important aspect of this controversial topic is the fact that those individuals were consistently encouraged by highly respected members of society such as President Trump, Lt General Michael Flynn, General Flynn's attorney Sidney Powell, and Lt General Thomas McInerny.

[snip]

There is absolutely no doubt, and I have every intention of showing to the court, that these individuals promoted and in effect facilitated and took responsibility for what I call the Q information network. The evidence of this is substantial to say the least. I think it is only fair that the court and Americans at home understand that this phenomenon went on for 4 years and culminated in the "Stop the Steal" movement between November 2020 and Janaury 6th 2021. It is also important to understand that it was lead [sic] by retired senior military intelligence officers who attained one of the highest possible statuses within the U.S. military.
Languerand pled guilty to assaulting cops, throwing a large orange bollard and some sticks at the officers in the Tunnel on January 6, then stealing a riot shield.
Languerand invoked that Lieutenant General again today at his sentencing. Bates, showing the same deference to other white January 6 defendants he has in the past, gave him a below guidelines sentence, 44 months.
Whatever excuses he made for himself, the key one is that Languerand believes Flynn and others mobilized his best motivations and turned it to violent effect on January 6.
Languerand will not the be the last January 6 defendant who attributes his radicalization to Mike Flynn. But he is the most serious defendant thus far who will spend three years of his life paying for the actions he says Flynn inspired him to take.
https://www.emptywheel.net/wp-content/uploads/2022/01/Screen-Shot-2022-01-26-at-9.31.45-PM.png
470
744
emptywheel
https://www.emptywheel.net/wp-content/uploads/2016/07/Logo-Web.png
emptywheel
2022-01-26 16:46:32
2022-01-26 16:48:44
The First Mike Flynn-Inspired Insurrectionist Sentenced to 44 Months in Prison