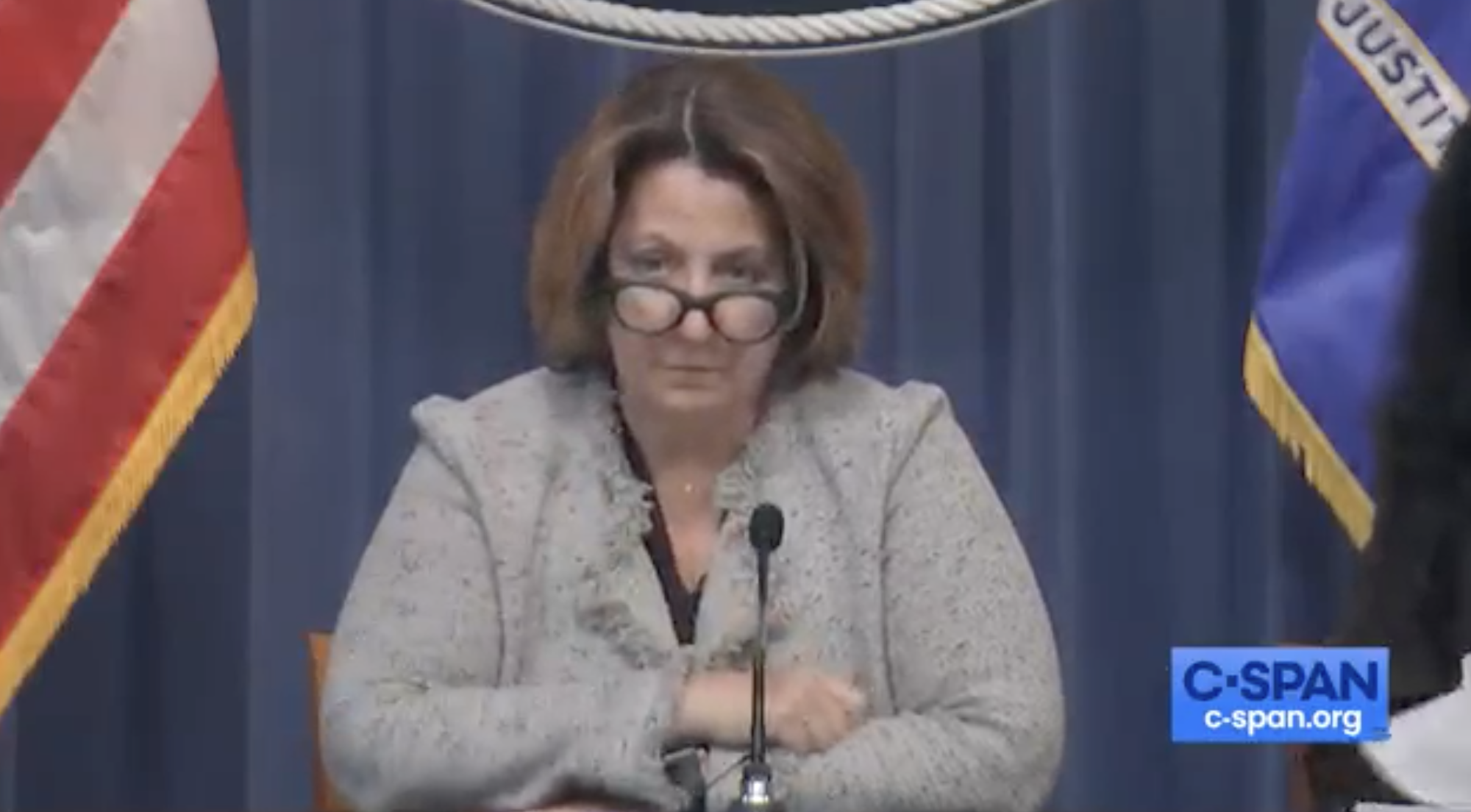 In a press conference releasing DOJ's FY 2023 budget ask, Deputy Attorney General Lisa Monaco was asked about the January 6 investigation. She vowed, as Merrick Garland has before, to hold perpetrators — at any level — accountable.
So, look, as we have described, the January 6 investigation is among the most wide-ranging, the most complex that this department has ever undertaken. It reaches nearly every US Attorney's Office, nearly every FBI field office, we've charged more than 750 cases and we've charged unprecedented conspiracies and the use of rare tools like the seditious conspiracy statute. Regardless of whatever resources we seek, or get, let's be very, very clear, we are going to continue to do those cases, we are going to hold those perpetrators accountable, no matter where the facts lead us, as the Attorney General has said, no matter what level.

We will do those cases.

But, again, let's be clear: Doing those cases draws on resources from across the US Attorneys offices, those same resources that are needed to fight violent crime. Those same resources that are needed to investigate corporate crime across the country. Those same resources that are going to help us enforce our civil rights laws.

So this budget, the FY 23 budget would provide as I noted an unprecedented level of funding to our law enforcement components, to US attorneys offices, to really recognize the priority that we're placing both on the January 6 investigations and all the US Attorneys, all the priorities that the US Attorneys offices have to face in addition.
https://www.emptywheel.net/wp-content/uploads/2022/03/Screen-Shot-2022-03-30-at-2.42.52-PM.png
1104
2000
emptywheel
https://www.emptywheel.net/wp-content/uploads/2016/07/Logo-Web.png
emptywheel
2022-03-30 09:54:29
2022-03-30 10:03:10
Lisa Monaco Vows, Again, to Hold All January 6 Perpetrators, at Any Level, Accountable