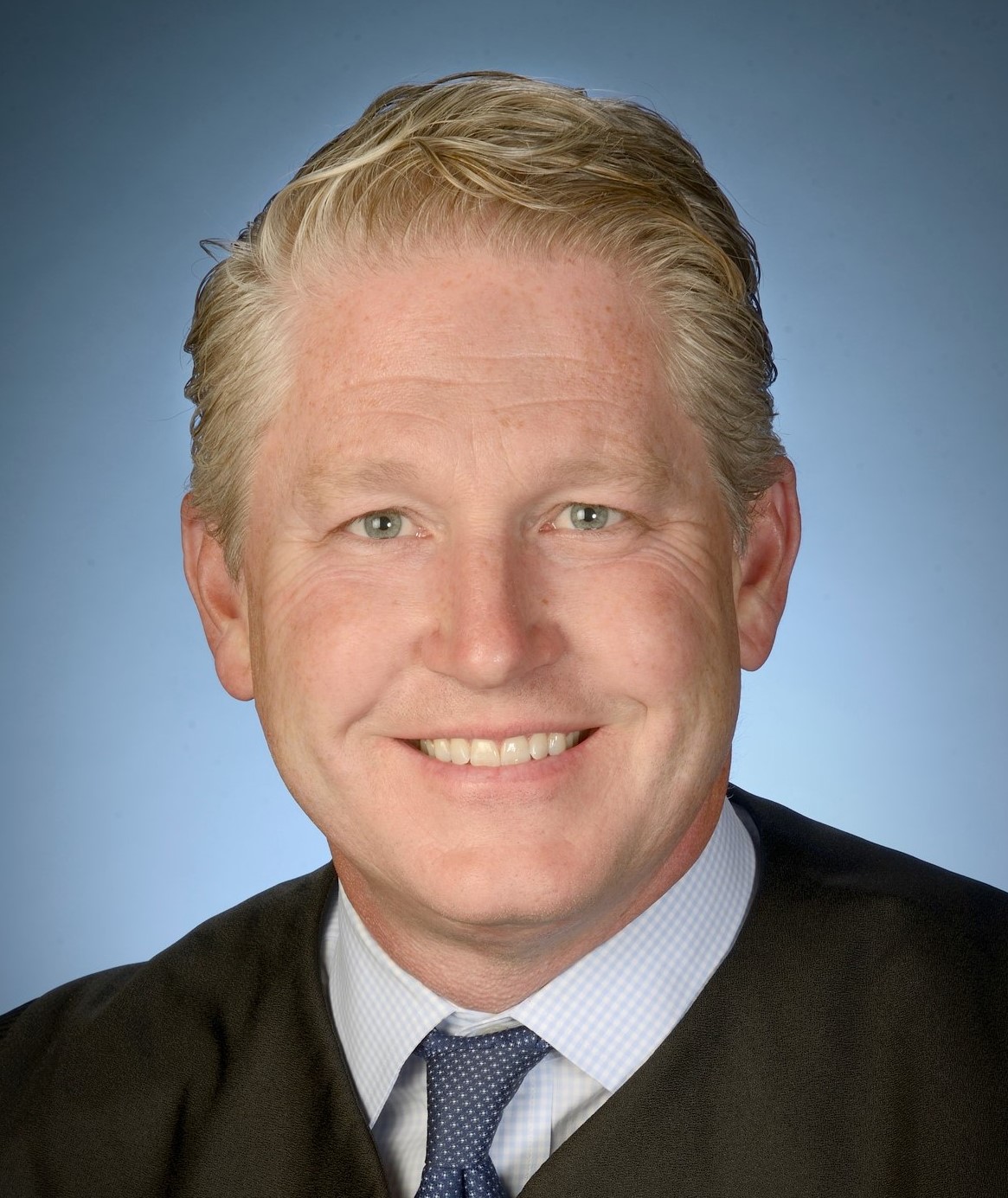 In Upholding His Decision to Rule "Otherwise" Than His Colleagues on Obstruction, Judge Nichols Worries [about] "Corruptly"
While I was buried in the Michael Sussmann trial last Friday, former Clarence Thomas clerk Carl Nichols, issued a ruling denying the government's request that he reconsider his earlier outlier ruling against DOJ's application of 18 USC 1512(c)(2) to January 6.
Having only addressed one of his colleagues' opinions in his initial order, in this one, Judge Nichols dismisses the unanimity of his colleagues in this go-around by pointing to the differences in their arguments.
1 The Court notes that those decisions reach the same conclusion but for different reasons. For example, some opinions do not consider the relevance of the word "otherwise" in the statute at all, see United States v. McHugh, ("McHugh I"), 2022 WL 296304, at *12 (D.D.C. Feb. 1, 2022) (omitting "otherwise" even from its quotation of the statute); others mention the word but essentially omit any serious discussion of it, see United States v. Nordean, 2021 WL 6134595, at *6-7 (D.D.C. Dec. 28, 2021); and others suggest that it presents the key interpretive question, United States v. McHugh, ("McHugh II"), 2022 WL 1302880, at *4 (D.D.C. May 2, 2022) (concluding "the meaning of 'otherwise' is central to the meaning of § 1512(c)(2)"). Other decisions appear to have concluded that § 1512(c)(1) acts as something of a carveout from § 1512(c)(2)'s otherwise broad terms, see United States v. Reffit, 2022 WL 1404247, at *8 (D.D.C. May 4, 2022), see also United States v. Sandlin, 2021 WL 5865006, at *5 (D.D.C. Dec. 10, 2021); United States v. Caldwell, 2021 WL 6062718, at *12 (D.D.C. Dec. 20, 2021), reconsideration denied, 2022 WL 203456 (D.D.C. Jan. 24, 2022); United States v. Mostofsky, 2021 WL 6049891, at *11 (D.D.C. Dec. 21, 2021); United States v. Bingert, 2022 WL 1659163, at *8–*9 (D.D.C. May 25, 2022), while others interpret "otherwise" to require a link between the subsections that is provided through the requirement that the illegal conduct be targeted at an "official proceeding," see United States v. Montgomery, 2021 WL 6134591, at *12 (D.D.C. Dec. 28, 2021); United States v. Grider, 2022 WL 392307, at *5–6 (D.D.C. Feb. 9, 2022).
This is … just weird, though it may be intended to help someone like fellow Clarence Thomas alum DC Circuit judge Neomi Rao uphold his own opinion. The reason these opinions differ is because the defendants didn't argue the same points — and just two of the opinions he cites address his own opinion.
Particularly given that, last year, Nichols explicitly asked whether this application of 1512 might apply to the former President — and the abundant evidence that Ginni Thomas might have exposure for obstructing democracy as well — I'm most interested in the long footnote in which Nichols complains that there are many ways one might obstruct the vote certification.
3 Other Judges in the District have concluded that the word "corruptly" limits the scope of § 1512(c)(2). See, e.g., Sandlin, 2021 WL 5865006, at *13; Final Jury Instructions, United States v. Reffitt, No. 21-cr-32, ECF No. 119, at 25 ("To act 'corruptly,' the defendant must use unlawful means or act with an unlawful purpose, or both."); Montgomery, 2021 WL 6134591, at *21 ("The predominant view among the courts of appeals is that the 'corruptly' standard requires at least an 'improper purpose' and an 'intent to obstruct.' "). But this limitation goes to the mens rea required by the statute; it does not limit the types of conduct that are made criminal. But see 18 U.S.C. § 1515(b) (defining "corruptly" in § 1505 as "acting with an improper purpose" but specifically "including" only acts with an evidentiary nexus); United States v. Poindexter, 951 F.2d 369, 385 (D.C. Cir. 1991) (interpreting "corruptly" in a transitive sense, requiring acts directed towards others). And much like the different opinions on the scope of the statute, see supra note 1, while all Judges to have considered the issue have concluded that the statute's use of the term "corruptly" does not render it unconstitutionally vague, those decisions have not landed on a consistent approach. For example, some have suggested that "corruptly" means acting "voluntarily and intentionally to bring about an unlawful result or a lawful result by some unlawful method, with hope or expectation of . . . [a] benefit to oneself or a benefit to another person," Montgomery, 2021 WL 6134591 at *22 n.5 (quoting Aguilar, 515 U.S. at 616–17 (Scalia, J., concurring in part and dissenting in part)), while others have suggested it means, at least, acting with "consciousness of wrongdoing." Bingert, 2022 WL 1659163, at *6 (quoting Arthur Anderson LLP v. United States, 544 U.S. 696, 706 (2005)). In any event, the government has not argued that "corruptly" meaningfully clarifies or limits the conduct charged in the Indictment here. Although the Court does not now interpret "corruptly" as used in § 1512(c), the Court concludes that the common meanings of "corruptly" are sufficiently capacious so as not to limit or clarify the actus reus charged in the Indictment.
Nichols is not wrong to lay out these distinctions. I've done so myself! But there's no reason to believe that the most circumscribed of the opinions — Dabney Friedrich's holding that applied just to conduct that included otherwise illegal activities — couldn't provide a common baseline for all the decisions.
Plus, his citation to Poindexter, which has been addressed legislatively in any case, seems to concede his point.
The opinion feels strained and may not sustain review as a dismissal at the motion to dismiss stage.
But along the way Nichols is saying quite a bit about corruption.
---
Other 1512 opinions
https://www.emptywheel.net/wp-content/uploads/2022/03/NicholsPic.jpeg
1385
1165
emptywheel
https://www.emptywheel.net/wp-content/uploads/2016/07/Logo-Web.png
emptywheel
2022-06-01 12:42:17
2022-06-01 12:45:06
In Upholding His Decision to Rule "Otherwise" Than His Colleagues on Obstruction, Judge Nichols Worries [about] "Corruptly"