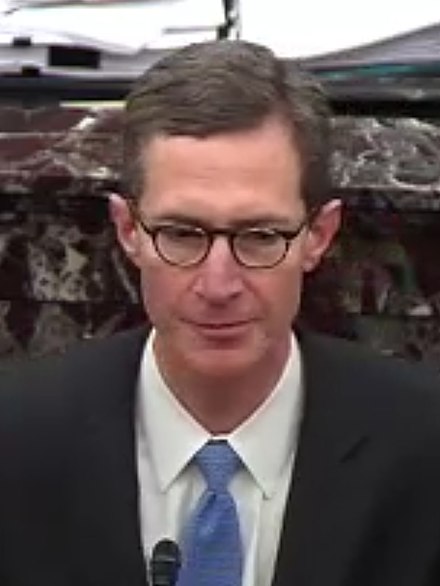 Trump Keeps Using the Word "Cooperate." I Do Not Think That Word Means What Trump Wants the Press To Think It Means
It's that time that comes in many high profile investigations where it becomes prudent to remind readers — and journalists! — that the word "cooperate," even the word "inform," may not mean what sources want you think it does.
Correction: It's long past the time to remind journalists that investigative subjects will boast to the press about "cooperating," when their lawyers really mean, "complying" with the most basic requirements of legal process. When Ali Alexander ran to the press revealing he had received a subpoena (revealing a subpoena is something investigators generally consider uncooperative), most outlets repeated his claim to have "agreed to cooperate" with DOJ. What Alexander described instead was "compliance," not cooperation.
Nevertheless, some really experienced legal beat reporters used the words often reserved for someone who has entered into a cooperation agreement to describe Alexander's compliance and they did so in articles probably pitched as a way to share details revealed in a subpoena with other suspects in an investigation.
The latest messaging strategy from Trump demonstrates why the subject of an investigation might do this. This detailed WSJ report is based on Trump sources reading the content of letters sent between Trump lawyer Evan Corcoran and counterintelligence head Jay Bratt in June.
Aides to Mr. Trump have said they had been cooperating with the department to get the matter settled. The former president even popped into the June 3 meeting at Mar-a-Lago, shaking hands. "I appreciate the job you're doing," he said, according to a person familiar with the exchange. "Anything you need, let us know."

Five days later, Trump attorney Evan Corcoran received an email from Mr. Bratt, the chief of the Justice Department's counterintelligence and export control section, who oversees investigations involving classified information.

"We ask that the room at Mar-a-Lago where the documents had been stored be secured and that all the boxes that were moved from the White House to Mar-a-Lago (along with any other items in that room) be preserved in that room in their current condition until further notice," according to what was read to the Journal over the phone.

Mr. Corcoran wrote back, "Jay, thank you. I write to acknowledge receipt of this letter. With best regards, Evan." By the next day, according to a person familiar with the events, a larger lock was placed on the door. It was the last communication between the men until Monday's search of Mar-a-Lago, according to the person.

On June 22, the Trump Organization, the name for Mr. Trump's family business, received a subpoena for surveillance footage from cameras at Mar-a-Lago. That footage was turned over, according to an official. [my emphasis]
Side note: The nice thing about Trump sharing a lawyer, Corcoran, with Steve Bannon is that we can evaluate Corcoran's credibility based off stunts he pulled in Bannon's case — which is a good reason to expect his representation of these events is not entirely forthcoming, especially when made without the ethical obligations stemming from making them as an officer of the court.
So this exchange, which doesn't rule out further contact with Mar-A-Lago and which likely misrepresents Trump's conviviality at having the head of DOJ's espionage prosecutors waltzing into his golf resort, is designed to present the illusion of full "cooperation."
And Trump's spox uses that portrayal, later in the story, to claim that a search — the spox calls it a "raid" — was unnecessary. Trump had been so cooperative, the WSJ relays Trump camp claims, that his unreliable lawyer was even engaged in "breezy chats" with the head of the department that prosecutes spies.
"Monday's brazen raid was not just unprecedented, it was completely unnecessary," Trump spokesman Taylor Budowich said. "President Trump and his representatives have gone to painstaking lengths in communicating and cooperating with all the appropriate agencies."
WSJ doesn't hide that this story is the one they're being pitched.
A timeline of events, they say, demonstrates this cooperation, down to quickly fulfilling the June request to place a new lock on the storage door.
But it also doesn't consider why putting a lock on a room full of suspected stolen documents amounts to cooperation.
More importantly, WSJ admits it doesn't have the one detail that would test whether this fairy tale of cooperation were true or not: the warrant showing which crimes were being investigated, as well as the warrant return showing whether the government had obtained evidence that confirmed the suspicions they used to obtain probable cause.
The warrant, signed by a judge in Palm Beach County, refers to the Presidential Records Act and possible violation of law over handling of classified information, according to Christina Bobb, a lawyer for the former president. The warrant hasn't been made public by Mr. Trump nor has the inventory of documents retrieved by the government.
The warrant Trump's lawyers received doesn't refer to "possible violation of law over handling classified information," it refers to a law, possibly even the Espionage Act. Simply sharing that warrant and return would tell us far more about whether Trump was as cooperative as his unreliable lawyer — who made virtually identical claims about his contemptuous client Steve Bannon's "cooperation" — now wants to claim about Trump.
There is a significant legal reason why Trump's lawyers would like to claim he was cooperative, aside from ginning up threats against judges from Trump's mob. As I laid out here, "fail[ing] to deliver [National Defense Information] to an officer or employee of the United States entitled to receive it," is a key element of 18 USC 793e. So in addition to stoking violence, it's possible that Trump is already attempting to set up a defense for trial, that he simply had not yet complied with DOJ and NARA requests to give back the stolen documents, but surely would have if they just asked nicely one more time. This is, in fact, precisely the argument Corcoran made for Bannon at trial: he would have cooperated if only Bennie Thompson would have accepted a last minute offer to cooperate.
Anyway, given abundant precedent, it's probably too late. If you're storing stolen classified information in your basement, with or without a substantial padlock, you've committed the crime of unauthorized retention of NDI.
The issue of cooperation extends beyond Evan Corcoran's dubious (and provably false, in Bannon's case) claims of cooperation, though.
WSJ seems to match far more inflammatory reporting from William Arkin in Newsweek, that someone told DOJ that Trump still had classified documents at Mar-a-Lago.
In the following weeks, however, someone familiar with the stored papers told investigators there may be still more classified documents at the private club after the National Archives retrieved 15 boxes earlier in the year, people familiar with the matter said. And Justice Department officials had doubts that the Trump team was being truthful regarding what material remained at the property, one person said. Newsweek earlier reported on the source of the FBI's information.
Arkin is a well-sourced reporter (though not a DOJ reporter), but Newsweek is no longer a credible outlet. And in Arkin's story — which seems like it was meant to be a comment primarily on the political blowback from the search — a headline Arkin probably didn't write calls this person "an informer" (notably, language Arkin likely did have some say over also called it a raid, which credible DOJ sources would never do).
Exclusive: An Informer Told the FBI What Docs Trump Was Hiding, and Where

The raid on Mar-a-Lago was based largely on information from an FBI confidential human source, one who was able to identify what classified documents former President Trump was still hiding and even the location of those documents, two senior government officials told Newsweek.
There are other parts of this story that raised real credibility questions for me and for multiple counterintelligence experts I spoke with about. For example, it describes a 30-year veteran of the FBI, now a senior DOJ official, sharing grand jury information. Because Special Agents retire after 25 years, there are a very small number of 30-year FBI veterans running around, and describing the person as a senior DOJ official to boot would pinpoint the source even further. If this person really had knowledge of grand jury proceedings, it would be child's play to charge them based on this story for violating laws prohibiting such things. Plus, the person doesn't even describe what happens in a grand jury accurately, suggesting that the grand jury had "concluded" the law was broken (in which case there would be an indictment).
Moreover, the story relies on public reporting, based off Trump's lawyer's own claim, for its evidence that DOJ knew precisely where to look.
According to news reports, some 10-15 boxes of documents were removed from the premises. Donald Trump said in a statement that the FBI opened his personal safe as part of their search. Trump attorney Lindsey Halligan, who was present during the multi-hour search, says that the FBI targeted three rooms—a bedroom, an office and a storage room. That suggests that the FBI knew specifically where to look.
That claim is fundamentally incompatible with the earlier report that an "informer" had told FBI precisely where to look.
More importantly, it wouldn't take an informant — a confidential human source infiltrated into the Trump camp — to obtain this kind of information.
Cassidy Hutchinson, who helped Trump move to Mar-a-Lago, reportedly "cooperated" (that word again!) with DOJ after her blockbuster testimony before the January 6 Committee. She worked at Mar-a-Lago and unlike others who moved with Trump to Florida, had the clearance to handle these documents. Her attorney, former Assistant Attorney General Jody Hunt, knows firsthand about Trump's attempts to suppress sensitive classified information from his attempts to kill the Russian investigation. So if Hutchinson had information that would be useful to this investigation (including details about where Trump stored what at Mar-a-Lago), DOJ likely has it.
Similarly, of the seven people whom Trump named to represent his interests with the Archives, three — Pat Cipollone, Pat Philbin, and Steve Engel — have been willing to testify with varying degrees of resistance before the January 6 Committee. Engel would have likewise been asked to cooperate on any DOJ investigation of Jeffrey Clark, but he didn't share details of that with the press. The two Pats both recently received subpoenas in DOJ's January 6 probe (which they did share with the press). And Pat Philbin is likely the lawyer described in earlier reports who attempted, but failed, to negotiate transfer of Trump's stolen documents to the Archives.
Longtime Archives lawyer Gary Stern first reached out to a person from the White House counsel's office who had been designated as the President Records Act point of contact about the record-keeping issue, hoping to locate the missing items and initiate their swift transfer back to NARA, said multiple sources familiar with the matter. The person had served as one of Trump's impeachment defense attorneys months earlier and, as deputy counsel, was among the White House officials typically involved in ensuring records were properly preserved during the transfer of power and Trump's departure from office.

But after an extended back and forth over several months and after multiple steps taken by Trump's team to resolve the issue, Stern sought the intervention of another Trump attorney last fall as his frustration mounted over the pace of the document turnover.
If Philbin was the person who tried but failed to resolve the Archives' concerns, he is a direct, material witness to the issue of whether Trump had willfully withheld classified documents the Archives was asking for, something the Archives would have made clear in its referral to DOJ. And because of the way the Espionage statute is written (note the Newsweek article, if accurate, mentions National Defense Information, language specific to the Espionage Act), Philbin would have personal legal exposure if he did not fully disclose information about Trump continuing to hoard stolen classified documents. Plus, Philbin has been involved in national security law since the 00s, and probably would like to retain his clearance to represent clients in national security cases.
All of which is to say that DOJ has easily identifiable people who are known to be somewhat willing to testify against Donald Trump and who are known to have specific knowledge about the documents he stole. If either Hutchinson or Philbin (or both!) answered FBI questions about Trump's document theft, they would not be "informants." They would be witnesses. Just like they're both witnesses to some of Trump's other suspected crimes.
Nor does that make them "cooperators" in the stricter sense — people who've entered into plea agreements to work off their own criminal liability.
As remarkable as six years of Trumpism has made it seem, sometimes law-abiding citizens answer FBI questions without the tantrums that Corcoran seems to tolerate from his clients.
Indeed, if the crime that FBI is investigating really is as serious as the Espionage Act, far more witnesses may see the wisdom of sharing their information with the FBI.
Update: Propagandist John Solomon offers a version of the same story as WSJ, though in his telling, DOJ also subpoenaed Trump in June, specifically asking for documents with classified markings, including those involving correspondence with foreign officials.
The subpoena requested any remaining documents Trump possessed with any classification markings, even if they involved photos of foreign leaders, correspondence or mementos from his presidency.
This is the kind of detail that the lawyers who negotiated initial efforts to retrieve stolen documents would know about. If Philbin, for example, knows that Trump had tried to hold onto his love letters with Mohammed bin Salman and Vladimir Putin, but Trump still didn't provide them in response to a subpoena, then there'd be a clearcut case of withholding classified documents.
Update: CNN has matched Solomon's report.
Trump and his lawyers have sought to present their interactions with Justice Department prosecutors as cooperative, and that the search came as a shock. The subpoena was first reported by Just the News.

In response to questions about the grand jury subpoena, Trump spokesman Taylor Budowich said in a statement to CNN: "Monday's unprecedented and absolutely unnecessary raid of President Trump's home was only the latest and most egregious action of hostility by the Biden Administration, whose Justice Department has been weaponized to harass President Trump, his supporters and his staff."
But CNN's version suggests that Trump's lawyers showed the head of the espionage division of DOJ classified documents, but only agreed to hand over those that were Top Secret or higher.
During the meeting, Trump's attorneys showed the investigators documents — some of them had markings indicating they were classified. The agents were given custody of the documents that were marked top secret or higher, according to a person familiar with the matter.
That suggests even after turning over 15 boxes of documents, Trump still had highly classified documents lying around the basement of a building riddled with counterintelligence concerns. And when the head of the espionage department came to collect classified documents, Trump withheld less classified ones.
Of course they had probable cause there were classified documents still at Mar-a-Lago. Trump's lawyers told DOJ there were.
https://www.emptywheel.net/wp-content/uploads/2022/08/440px-Patrick_F._Philbin_January_21_2020.jpg
586
440
emptywheel
https://www.emptywheel.net/wp-content/uploads/2016/07/Logo-Web.png
emptywheel
2022-08-11 07:29:20
2022-08-11 12:20:08
Trump Keeps Using the Word "Cooperate." I Do Not Think That Word Means What Trump Wants the Press To Think It Means