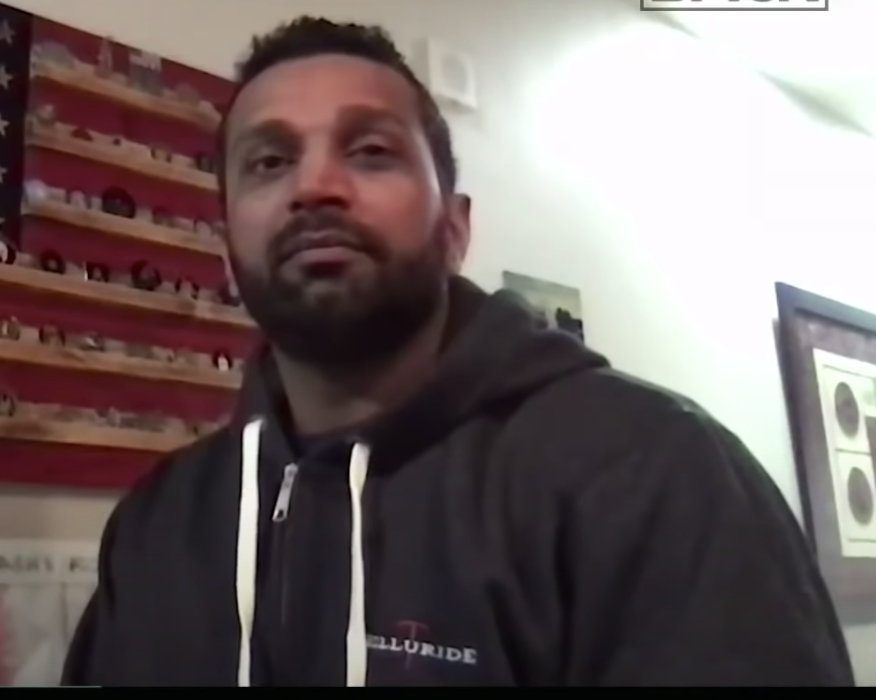 Archives Letter Demonstrates Import of Past Kash Patel Claim of Declassification
Yesterday, propagandist John Solomon posted a letter (NARA link now added) that the Acting Archivist, Debra Steidel Wall, sent Evan Corcoran on May 10. It described a series of communications in which Corcoran asked the Archives to delay giving the FBI access to the documents returned by the former President in January and to treat the files with, "a protective assertion of executive privilege made by counsel for the former President. After letters on April 29 and May 1 asking for delay, on May 5, Corcoran asked to review what had been returned.
Please note that, in accordance with the PRA, 44 U.S.C. § 2205(3), the former President's designated representatives can review the records, subject to obtaining the appropriate level of security clearance. Please contact my General Counsel, Gary M. Stern, if you would like to discuss the details of such a review, such as you proposed in your letter of May 5, 2022, particularly with respect to any unclassified materials. [my emphasis]
The date and Steidel Wall's response is significant. That's the date Kash Patel claimed, for the first time, that he had witnessed Trump declassifying broad swaths of material at the White House.
"Trump declassified whole sets of materials in anticipation of leaving government that he thought the American public should have the right to read themselves," Patel told Breitbart News in a phone interview.

"The White House counsel failed to generate the paperwork to change the classification markings, but that doesn't mean the information wasn't declassified," Patel said. "I was there with President Trump when he said 'We are declassifying this information.'"
While Patel declined to say specifically what Trump had declassified, he did describe it to include both "Russiagate" [sic] and the impeachment.
It's information that Trump felt spoke to matters regarding everything from Russiagate to the Ukraine impeachment fiasco to major national security matters of great public importance — anything the president felt the American people had a right to know is in there and more.
At one level, this looks more like a belated — and pathetic — attempt to give the President an alibi after he was caught storing Special Access Program documents in a basement room in his heavily-trafficked resort for a year.
But by mentioning two things Trump was investigated for, Patel effectively suggested the point of demanding that FBI hold off its investigation was, in part, an attempt to delay access to such materials.
And then, weeks after Steidel Wall said that those who were representatives could access the files for which he was being investigated, Trump informed her he was making Patel a representative.
I write to designate two individuals – Kash Patel and John Solomon – as my representatives for access to Presidential records of my administration, pursuant to the Presidential Records Act, 44 U.S.C. §§ 2201 – 2207, and 36 C.F.R. § 1270.44(a)(4).
Patel has made all sorts of claims about whether he has been given access to Trump's documents at all.
But by his own public comments on May 5, the same day Corcoran first floated the idea of having Trump's people review the documents already in hand, Patel gave the FBI even more reason to be concerned.
emptywheel Trump Espionage coverage
Archives Letter Demonstrates Import of Past Kash Patel Claim of Declassification
Trump's Reneges on Promised Significant Fourth Amendment Filing
Next Steps in the Trump Stolen Documents Investigation
Maggie Haberman: Heads It's Only Obstruction, Tails It's Not Obstruction
The French President May Be Contained Inside the Roger Stone Clemency
Which of the Many Investigations Trump Has Obstructed Is DOJ Investigating?
The Known and Likely Content of Trump's Search Warrant
The ABCs (and Provisions e, f, and g) of the Espionage Act
Trump's Latest Tirade Proves Any Temporary Restraining Order May Come Too Late
How Trump's Search Worked, with Nifty Graphic
Pat Philbin Knows Why the Bodies Are Buried
Trump's Timid (Non-Legal) Complaints about Attorney-Client Privilege
18 USC 793e in the Time of Shadow Brokers and Donald Trump
[from Rayne] Other Possible Classified Materials in Trump's Safe
John Solomon and Kash Patel May Be Implicated in the FBI's Trump-Related Espionage Act Investigation
[from Peterr] Merrick Garland Preaches to an Overseas Audience
Three Ways Merrick Garland and DOJ Spoke of Trump as if He Might Be Indicted
The Legal and Political Significance of Nuclear Document[s] Trump Is Suspected to Have Stolen
Merrick Garland Calls Trump's Bluff
Trump Keeps Using the Word "Cooperate." I Do Not Think That Word Means What Trump Wants the Press To Think It Means
[from Rayne] Expected Response is Expected: Trump and Right-Wing DARVO
DOJ's June Mar-a-Lago Trip Helps Prove 18 USC 793e
The Likely Content of a Trump Search Affidavit
All Republican Gang of Eight Members Condone Large-Scale Theft of Classified Information, Press Yawns
Some Likely Exacerbating Factors that Would Contribute to a Trump Search
FBI Executes a Search Warrant at 1100 S Ocean Blvd, Palm Beach, FL 33480
https://www.emptywheel.net/wp-content/uploads/2021/04/Screen-Shot-2021-04-18-at-10.28.50-AM.png
700
876
emptywheel
https://www.emptywheel.net/wp-content/uploads/2016/07/Logo-Web.png
emptywheel
2022-08-23 03:59:57
2022-08-23 13:13:14
Archives Letter Demonstrates Import of Past Kash Patel Claim of Declassification