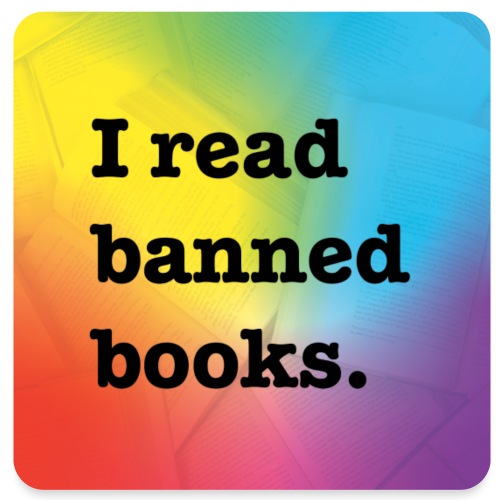 Supporting Those Who Make Good Trouble
"I called it good trouble. I called it necessary trouble. And ​every so often, when you see something that is not right, not fair, not just — you have to say no, no."
–John Lewis
In my work as a pastor, I cross paths with a lot of "Good Trouble" makers. Some are church-related and others not religious at all. Some are connected with big international groups, others work at the national or state level, and still others are involved with seat-of-the-pants local organizations with a small board and a couple of key volunteers. What they all have in common is what John Lewis talked about – they saw something that is not right, not fair, not just, and they said no. They said "no" to what is, and then rolled up their sleeves to say "yes" to what is needed.
As we approach the end of the year, I want to lift up a number of these makers of Good Trouble. If you want to enjoy their stories, read on and then go link-hopping through their websites. If you share their passion for standing up against a particular wrong, a specific injustice, or a structural unfairness, I urge you to make a little Good Trouble of your own, by finding the "Donate" buttons on their websites and help them out.
Legal Disclaimer #1: What follows are *my* comments, and do not imply any endorsement by Emptywheel.net, Marcy Wheeler, or anyone else here at EW. Information at the links (or quoted here from their websites) are, of course, the statements of those groups, and they are responsible for how they describe themselves.
One group of Good Trouble makers I interact with a lot are those involved in feeding the hungry — hungry being people without homes who have been caught in economic distress to entire communities devastated by a natural disaster. Either way, the Good Trouble makers in the groups below are people who see someone in need of a basic meal and say "this is not right, not fair, not just — we gotta get these folks some food."
Feeding America is the largest hunger-relief organization in the United States.

Our mission is to advance change in America by ensuring equitable access to nutritious food for all in partnership with food banks, policymakers, supporters, and the communities we serve.
Feeding America is an umbrella organization made up of food banks that span the country. A food bank is a wholesale operation, designed to collect donations (especially in-kind) from farmers and food companies and then making them available at little or no cost to local food pantries who do the retail work of distributing it to those in need. Feeding America has a big directory of regional food banks, and each of these food banks has its own list of food pantries they support.
Here in metro Kansas City, Harvesters is our food bank, and I've worked with them and a number of food pantries they support. Harvesters is a top-notch, transparent operation, and they expect nothing less from the food pantries that utilize them. To gain access to Harvesters, a food pantry has to have their location inspected and their leaders have to go through a Harvesters training program, in part to familiarize themselves with the Harvesters reporting obligations,  and in part to make sure that the gifts Harvesters has received are put to good use. No letting stuff spoil, no making clients sick, and no taking some off the top for your own organization.
Harvesters provides food and related household products to more than 760 nonprofit agencies including emergency food pantries, community kitchens, homeless shelters, children's homes and others. We also offer education programs to increase community awareness of hunger and teach about good nutrition.

Harvesters is a certified member of Feeding America, a nationwide network of more than 200 food banks. In 2011, Harvesters was Feeding America's Food Bank of the Year. We are a registered 501(c)3 nonprofit organization.
One big element of of Harvesters is that they require that any food pantry that uses their resources must be completely free to the people in need, and free of any religious requirements. Not only can these groups not charge any financial fees, but they cannot require their patrons to attend a bible study or other religious event. A church-run pantry can say "We operate this food pantry because of our Christian faith" but they cannot require people to attend worship before getting a couple sacks of food.
If you are interested in dealing with food insecurity in the US, whether at a national, regional, or street level, Feeding America and its affiliates offer a wealth of places that could use your support.
Other hunger-related organizations are aimed at disaster relief. Two that I long have supported are World Central Kitchen and Operation BBQ Relief (a group that our own Jim White works with). These are groups that come in after a disaster has hit, and work to get the community back on its feet with immediate support, feeding both the local residents affected by the disaster as well as the medical folks, utility crews, and others who have come to deal with the medical and logistical work of recovery.
WCK responds to natural disasters, man-made crises, and humanitarian emergencies around the world. We're a team of food first responders, mobilizing with the urgency of now to get meals to the people who need them most. Deploying our model of quick action, leveraging local resources, and adapting in real time, we know that a nourishing meal in a time of crisis is so much more than a plate of food—it's hope, it's dignity, and it's a sign that someone cares.
Armed with a caravan of cooks, mobile pits, kitchens and volunteers, Operation BBQ Relief delivers the healing power of BBQ in times of need, feeding first responders and communities affected by natural disasters along with year-round efforts to fight hunger through The Always Serving Project® and Camp OBR™ programs.
Another group of Good Trouble makers that I am becoming more familiar with are those who work and speak from the margins of society. Some groups work to challenge those at the center, those with the power, those whose work is causing pain at the margins. Other groups work with those at the margins to simply say "we are here," lifting up and encouraging one another not to be content with scraps from the master's table. Note, please, that both groups do challenging and uplifting things, just with a different emphasis and approach.
For example, consider the following groups, all associated with the Native American community.
Association on American Indian Affairs:
The Association on American Indian Affairs is the oldest non-profit serving Indian Country protecting sovereignty, preserving culture, educating youth and building capacity. The Association was formed in 1922 to change the destructive path of federal policy from assimilation, termination and allotment, to sovereignty, ​self-determination and self-sufficiency. Throughout our 100-year history, we have provided national advocacy on watershed issues that support sovereignty and culture, while working at a grassroots level with Tribes to support the implementation of programs that affect real lives on the ground.
Our Mission: The Native American Rights Fund holds governments accountable. We fight to protect Native American rights, resources, and lifeways through litigation, legal advocacy, and legal expertise.
Native American Journalists Association:
NAJA serves and empowers Native journalists through programs and actions designed to enrich journalism and promote Native cultures.

NAJA recognizes Native Americans as distinct peoples based on tradition and culture. In this spirit, NAJA educates and unifies its membership through journalism programs that promote diversity and defends challenges to free press, speech and expression. NAJA is committed to increasing the representation of Native journalists in mainstream media. NAJA encourages both mainstream and tribal media to attain the highest standards of professionalism, ethics and responsibility.
Telling the stories of indigenous communities by indigenous journalists is at the core of Indian Country Today. Since our beginnings in 1981 as a weekly newspaper, ICT has grown into the largest news organization serving Native American communities. In April 2020, we expanded into public broadcasting through a daily newscast about how the coronavirus pandemic has affected American Indians, First Nations and Alaska Natives.

With this bold new step into public television, Indian Country Today has become a spacious channel through which it distributes news across multiple platforms. Coverage includes digital, print and broadcast news outlets featuring top stories, news, lifestyle and classified job listings.
American Indian Science and Engineering Society:
The American Indian Science and Engineering Society (AISES) is a national nonprofit organization focused on substantially increasing the representation of Indigenous peoples of North America and the Pacific Islands in science, technology, engineering, and math (STEM) studies and careers.
Founded in 1977, growing the AISES membership above our current 5,900 individual members is key to achieving our mission. AISES supports 230 affiliated pre-college schools, 196 chartered college and university chapters, 3 tribal chapters, and 18 professional chapters in the U.S. and Canada. We promote the highest standards of education and professional excellence to widen the STEM workforce and grow sector support. We highlight the geographic, economic, and social aspects of STEM education and careers.

In addition to awarding nearly $12 million and counting in academic scholarships, AISES offers internships, professional development and career resources, national and regional conferences, leadership development summits, and other STEM-focused programming.
I could go on like this for a long time, but let me offer just one more example of Good Trouble makers, whose passion is to stand against book banning and book burning.
In both Kansas and Missouri, public libraries and public schools are seeing more and more challenges to books written by Good Trouble makers who write to address matters of race, gender, sexual orientation, and other similar things. The folks challenging these kinds of books say "Don't get political" but what they really mean is "Don't trouble the waters and make us look at uncomfortable things."
On the one hand, the fact that these folks are upset with libraries and schools is a good thing. It means that the Good Trouble maker writers, librarians, teachers, and administrators are having an effect. They are making Good Trouble, and it's causing problematic people to feel uncomfortable. On the other hand, these writers, librarians, teachers, and administrators need support, to encourage them to keep on keeping on.
PEN America stands at the intersection of literature and human rights to protect free expression in the United States and worldwide. We champion the freedom to write, recognizing the power of the word to transform the world. Our mission is to unite writers and their allies to celebrate creative expression and defend the liberties that make it possible.

Founded in 1922, PEN America is the largest of the more than 100 centers worldwide that make up the PEN International network. PEN America works to ensure that people everywhere have the freedom to create literature, to convey information and ideas, to express their views, and to access the views, ideas, and literatures of others. Our strength is our Membership—a nationwide community of more than 7,500 novelists, journalists, nonfiction writers, editors, poets, essayists, playwrights, publishers, translators, agents, and other writing professionals, as well as devoted readers and supporters who join with them to carry out PEN America's mission.

PEN America, a registered 501(c)(3) organization, is headquartered in New York City, with offices in Los Angeles and Washington, D.C. and chapters in seven regions.
Founded on October 6, 1876 during the Centennial Exposition in Philadelphia, the mission of ALA is "to provide leadership for the development, promotion and improvement of library and information services and the profession of librarianship in order to enhance learning and ensure access to information for all."

In pursuing our mission, the Association's core value statements define our deepest aspirations and how we approach our work together. They are:

Extending and expanding library services in America and around the world
All types of libraries – academic, public, school and special
All librarians, library staff, trustees and other individuals and groups working to improve library services
Member service
An open, inclusive, and collaborative environment
Ethics, professionalism and integrity
Excellence and innovation
Intellectual freedom
Social responsibility and the public good
Sustainability
Like I said, I could go on like this for a long time.
But what I really want to know is this: Who are the Good Trouble makers that you know about, that you support, that you work with, that the rest of us should know about? Put them in the comments, give us a link, and tell us how they go about making Good Trouble.
Legal Disclaimer #2: What follows in the comments are the comments of the person posting them, and do not imply any endorsement by Emptywheel.net, Marcy Wheeler, or anyone else here at EW. Information at the links (or quoted here from their websites) are, of course, the statements of those groups, and they are responsible for how they describe themselves.
With the great mix of commenters here, I'm sure there are plenty of Good Trouble makers you'd like to lift up. I'm also confident that this is the kind of question that might draw out some of the lurkers here. Some do not comment because they feel out of their depth with the subject of many of the posts — but on this post, YOU are the experts, because YOU know who the Good Trouble makers are in your neighborhood.
So have at it, and tell us who makes Good Trouble that deserve props and support. Oh, and if you are so inclined, you can help support the Good Trouble made here at Emptywheel too.
https://www.emptywheel.net/wp-content/uploads/2022/12/i-read-banned-books-rainbow-square-magnet.jpg
500
500
Peterr
https://www.emptywheel.net/wp-content/uploads/2016/07/Logo-Web.png
Peterr
2022-12-28 15:46:27
2022-12-28 15:56:37
Supporting Those Who Make Good Trouble