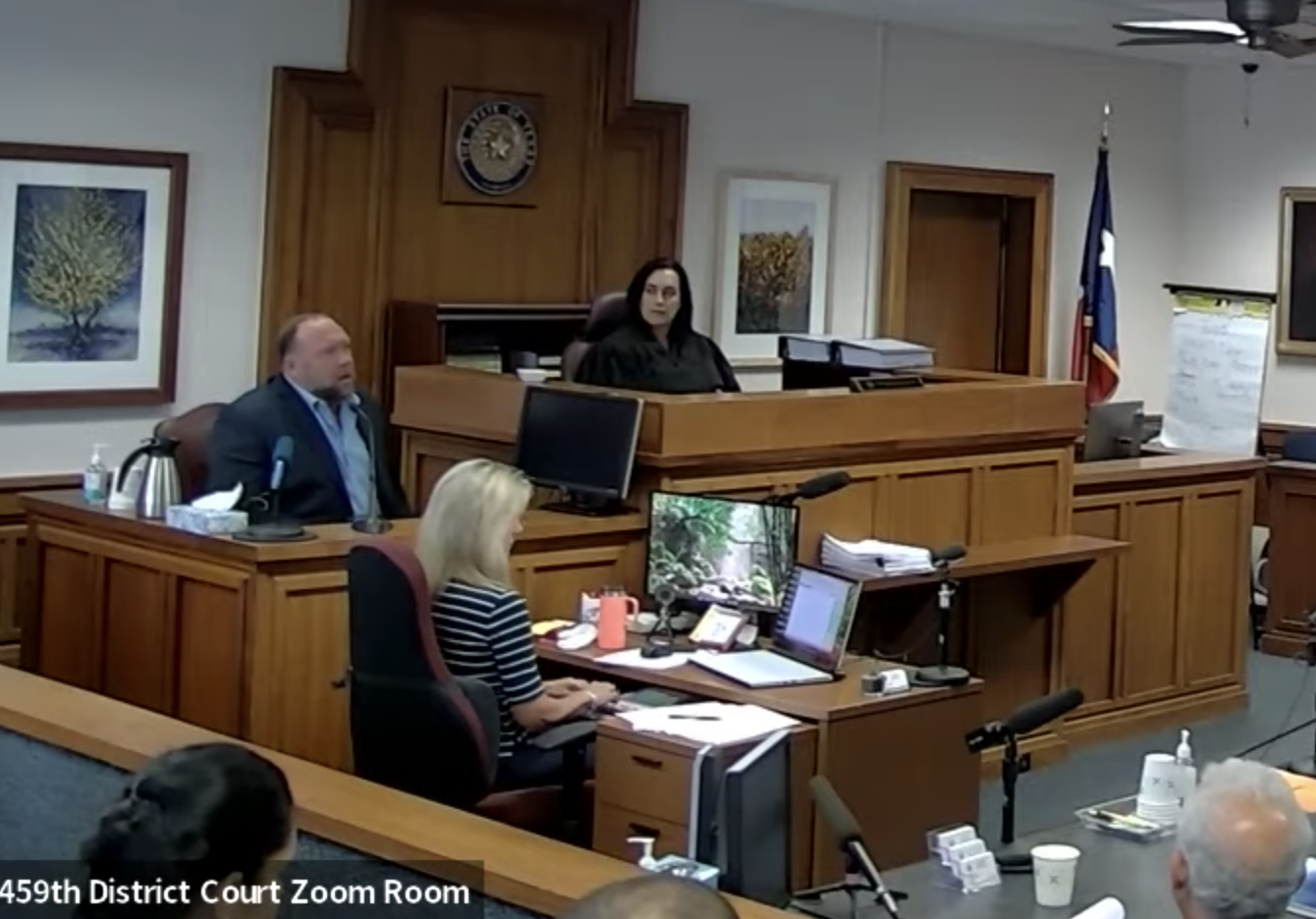 Norm Pattis' Sandy Hook Fuckup May Roil January 6 Investigation
Connecticut judge Barbara Bellis suspended Alex Jones' lawyer, Norm Pattis, for sending the medical information of Connecticut Sandy Hook plaintiffs to lawyers from both sides of the Texas Sandy Hooks lawsuit.
"Simply put, given his experience, there is no acceptable excuse for his misconduct," Judge Barbara Bellis said in a court decision released Thursday.

Pattis is one of the state's most well-known defense attorneys. He said he plans to appeal the decision.

"We cannot expect our system of justice or our attorneys to be perfect but we can expect fundamental fairness and decency. There was no fairness or decency in the treatment of the plaintiffs' most sensitive and personal information, and no excuse for the respondent's misconduct," Bellis wrote.

She goes on to say that because of this, the court agrees with the Disciplinary Counsel's recommendation to suspend Pattis from practicing law for several months.
As Pattis noted in a statement to NBC, however, he's not just Alex Jones' attorney. He's also one of two lawyers representing Joe Biggs in the Proud Boys case, which is in the final day of voir dire today. And he represents Jones sidekick Owen Shroyer, who is tentatively due to plead guilty at the end of the month.
The Proud Boy defendants are already asking for a delay of their trial so they can read the January 6 Committee transcripts (though note they've had 16 of those transcripts since early December). But this decision seems likely to cause a delay, because the case really is difficult for one attorney to manage, but Judge Tim Kelly will want to avoid any claim by Biggs that he was no competently represented by Pattis.
Update: Here's the ruling, which among other things describes how it happened that Pattis shared such highly confidential information — after blowing the protective order early in the case!
https://www.emptywheel.net/wp-content/uploads/2022/08/Screen-Shot-2022-08-03-at-4.40.42-PM.png
936
1340
emptywheel
https://www.emptywheel.net/wp-content/uploads/2016/07/Logo-Web.png
emptywheel
2023-01-06 08:31:32
2023-01-06 12:11:59
Norm Pattis' Sandy Hook Fuckup May Roil January 6 Investigation