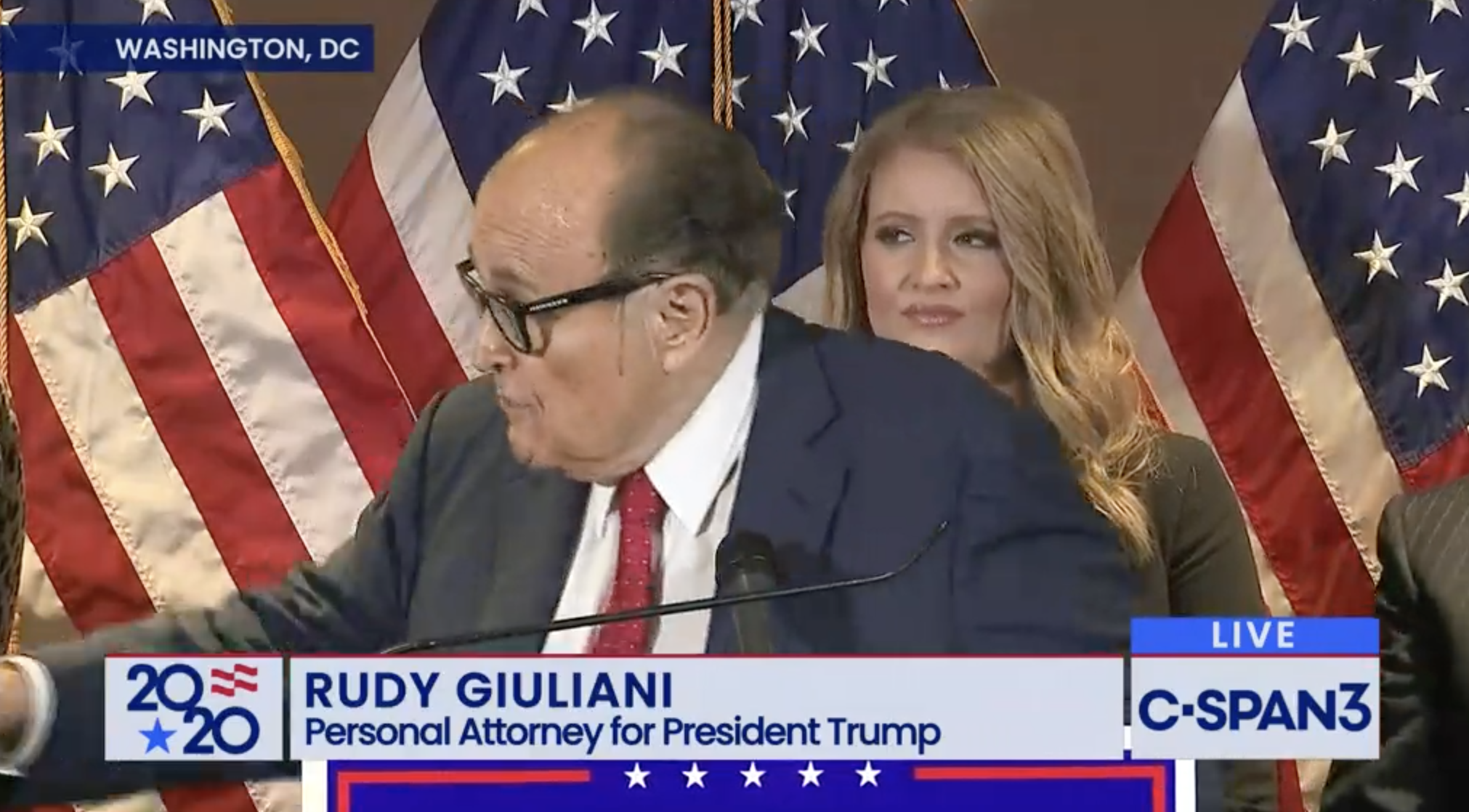 The other day I noted that there were at least 25 lawyers who were key witnesses or subjects of the Trump investigations investigating his parallel attempts to steal classified documents and the 2020 election. I was right to say, "at least." I forgot Christina Bobb in my count, a key witness for both investigations (though she has always been candid that she did not play the role of a lawyer in the stolen document case).
For all the TV lawyers who spend all their time talking about these investigations, none have really articulated the difficulties this created for this investigation. It created 26 walls of privilege around many of the key events under investigation. There are numerous cases where we know an event or document exists, for example, but actually getting to that evidence or witness testimony involves jumping through extra hoops.
Robert Mueller is not known to have attempted to breach the privilege of Jay Sekulow (who, at least according to Michael Cohen's testimony, dangled pardons and participated in writing Michael Cohen's false testimony) or others; Jack Smith doesn't have that luxury.
Keep that detail in mind as you consider all the reports of subpoenas sent out in the last two months, asking for far more details of the disposition of Trump's various PAC funds.
CNN was the first to report that Rudy had received a subpoena, asking for information about finances.
Special counsel Jack Smith's team has subpoenaed Donald Trump's former attorney Rudy Giuliani, asking him to turn over records to a federal grand jury as part of an investigation into the former president's fundraising following the 2020 election, according to a person familiar with the subpoena.

The subpoena, which was sent more than a month ago and has not been previously reported, requests documents from Giuliani about payments he received around the 2020 election, when Giuliani filed numerous lawsuits on Trump's behalf contesting the election results, the person said.

Prosecutors have also subpoenaed other witnesses who are close to Trump, asking specifically for documents related to disbursements from the Save America PAC, Trump's primary fundraising operation set up shortly after the 2020 election, according to other sources with insight into the probe.
The Guardian, which dates the subpoena to late November, described that it was looking for Rudy's retainer agreements.
The source said the subpoena sought, among other things, copies of any retainer agreements between Trump and Giuliani, or the Trump campaign and Giuliani, and records of payments and who made those payments.
The WaPo followed with a report describing a subpoena seeking — in addition to documents on Smartmatic and Dominion voting machines — a slew of other financial information.
One part of the four-page legal document asks recipients to reveal if anyone other than themselves are paying for legal representation — and if so, to provide a copy of the retention agreement for that legal work. At least one other former campaign official also received the subpoena, according to that person's lawyer, who also spoke on the condition of anonymity to avoid drawing attention to his client.

[snip]

The subpoena shows the Justice Department is interested in other Trump entities besides the Save America PAC — which The Post and others reported earlier this year was a subject of inquiry by investigators. It seeks "all documents and communications" related to a panoply of other Trump-affiliated groups, including the Make America Great Again PAC, the Save America Joint Fundraising Committee and the Trump Make America Great Again Committee.

Recipients are asked to produce documents related to the "formation, funding and/or use of money" of the groups and to show all employment contracts or correspondence with the groups or officials affiliated with them.

Recipients were also asked for documents related to the genesis of an "Election Defense Fund," an entity that Trump officials created to raise money from grass-roots donors after the election. Officials later testified to the House committee investigating the events of Jan. 6, 2021, that such a fund never technically existed but was a mechanism to generate funds from people who believed and were outraged by Trump's false election-fraud claims.
This is likely not just (as the WaPo correctly notes) a follow-up on Cassidy Hutchinson's cooperation with the investigation. By the time this subpoena was sent, DOJ would have known of several other scams associated with legal representation — and had been investigating Sidney Powell's own scam (possibly including her payment of Oath Keeper defense attorneys) for 15 months. For example, I showed how Alex Cannon (who has been a key source to these journalists elsewhere), who would necessarily be a witness in the stolen documents case, was implicated in any alleged attempt to silence Hutchinson. He himself was represented, pro bono, by Marc Kasowitz's firm. The same piece described how the evolving story from Ken Klukowski, who is the lawyer that sent out detailed instructions for the fake electors plot, including observations about how they were exposed legally, was being represented by Big Dick Toilet Salesman Matt Whitaker's legal firm, perhaps paid for by alleged groper Matt Schlapp.
I recommend you bookmark this Politico piece, which catalogs who was represented by whom for their appearances before the January 6 Committee (a number of people have gotten new lawyers since), because it gives a sense of what kind of witnesses were represented by what kind of lawyers.
Add to the fact that even key participants refused to claim that at least two key players — Jenna Ellis and Boris Epshteyn (the latter of whom had his phone seized in September and who got access to Trump during the period the former President refused to return stolen classified documents by arranging his legal representation) — were playing a legal rather than a PR or logistical role. Plus, a number of key lawyers had up to three different roles in the short post-election time period, which would limit which days they could claim to be working for Trump rather than (in the case of Klukowski) purportedly working for US taxpayers.
The important point, however (and at least one story covering these late subpoenas got this detail wrong), details about your retention of someone, as opposed to the advice offered as part of it, is not privileged. Indeed, Donald Trump and all his frothers cheered wildly when Perkins Coie had to provide billing records to John Durham and Marc Elias had to testify about the ties between Perkins Coie and the Hillary campaign. Durham tried it, successfully with Fusion GPS, as a means to breach privilege. But what he found on at least two occasions was that his conspiracy theories about what Democrats were hiding behind claims of privilege were wrong. Jack Smith already has a lot of documentation documenting real conspiracies to prevent the peaceful transfer of power, such as those notes from Klukowski detailing the laws that might present particular legal risk for Nevada's fake electors; what he needs now are cooperating witnesses, including, necessarily, some lawyers.
And collecting the records of how false claims about voter fraud paid for efforts to obstruct the subsequent investigation — how Trump duped his followers to ensure that he would be safe while all of them would face jail time — will be one way to map the structure of this larger massive effort. It may also be a way to chip away at the large number of Trump witnesses who — at least before the January 6 Committee — were still telling wildly improbable stories to hide details of Trump's actions.
https://www.emptywheel.net/wp-content/uploads/2020/11/Screen-Shot-2020-11-20-at-10.41.19-AM.png
1118
2022
emptywheel
https://www.emptywheel.net/wp-content/uploads/2016/07/Logo-Web.png
emptywheel
2023-01-12 06:46:19
2023-01-12 07:28:12
Follow the Money, Break the Attorney-Client Wall of Obstruction