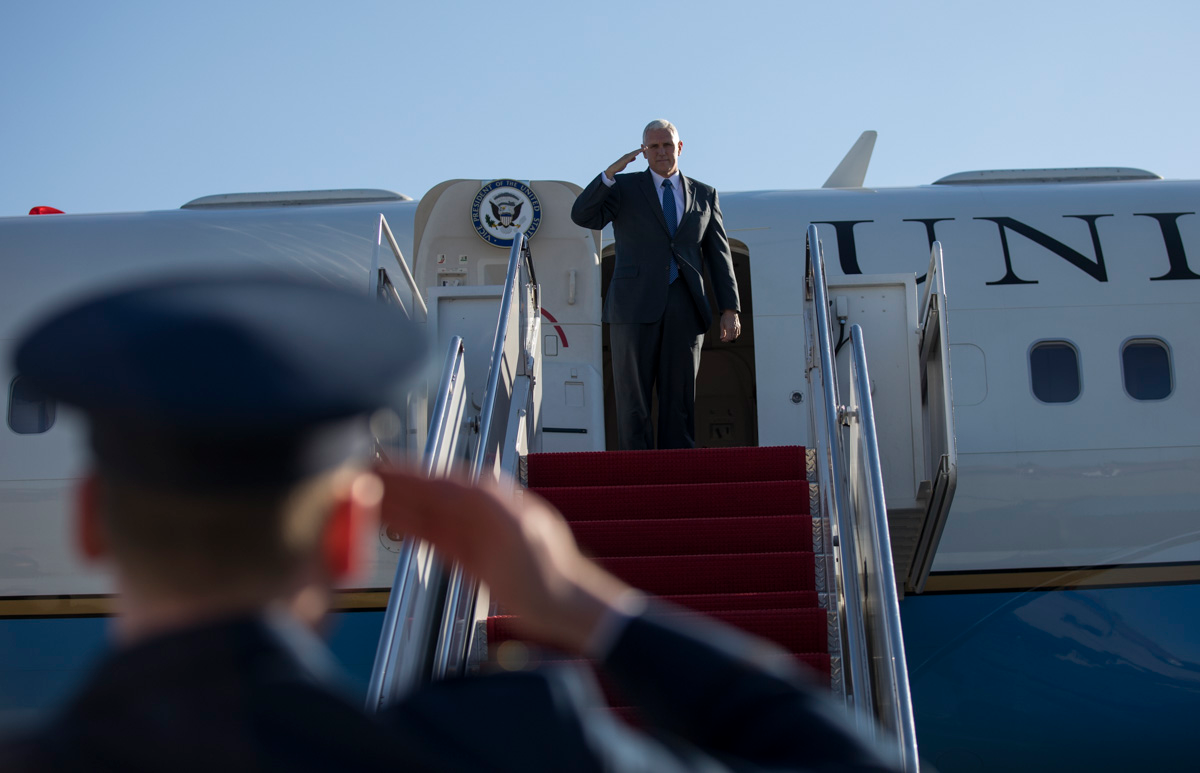 Exactly three months ago, I noted how some journalists were sowing false drama over whether DOJ would subpoena Mike Pence, given that he wrote up key details about January 6 in the WSJ (and his book).
For months, the press has been squawking about how unprecedented it would be to subpoena the former Vice President. But he just made the case for doing so, right here.
That post preceded, by almost two weeks, a 1,600-word piece from Maggie and Mike, squawking about how unprecedented it would be.
The effort to seek an interview with Mr. Pence puts both the department and the former vice president in uncharted territory.
For the record, it is not unprecedented for a Vice President to appear before a grand jury: Dick Cheney was interviewed by Pat Fitzgerald in what was treated as a grand jury appearance (though it was in Jackson Hole); he did so while he was still VP.
In that November piece, Maggie and Mike allowed Pence to make bullshit claims about profound separation-of-powers issues, even though they noted Pence already wrote it up.
However, in interviews for the release of his new book, "So Help Me God," Mr. Pence has been more emphatic in his opposition to providing testimony to the House committee, asserting that "Congress has no right to my testimony" about what he witnessed.

"There's profound separation-of-powers issues," Mr. Pence told The New York Times in an interview. "And it would be a terrible precedent."

[snip]

Mr. Pence has written in detail in his book about Mr. Trump's efforts to stay in power and the pressure campaign he imposed on his vice president beginning in December 2020.
Maggie continues the hype in her story about the subpoena, with Glenn Thrush, from yesterday, claiming the mere act of asking a witness to repeat for a grand jury claims he already made in print is an aggressive act.
The move by the Justice Department sets up a likely clash over executive privilege, which Mr. Trump has previously used to try to slow, delay and block testimony from former administration officials in various investigations into his conduct.

The existence of the subpoena was reported earlier by ABC News.

It was not immediately clear when the special counsel, Jack Smith, sought Mr. Pence's testimony. The move is among the most aggressive yet by Mr. Smith in his wide-ranging investigation into Mr. Trump's role in seeking to overturn the outcome of the 2020 election. He is also overseeing a parallel inquiry into Mr. Trump's handling of classified documents.
It's not until the 16th paragraph before Maggie reveals that Pence wrote all this up in his book — which is nine paragraphs after NYT reveals that talks about voluntary testimony broke down.
Mr. Pence's team held discussions with the Justice Department about a voluntary interview, according to the person familiar with the matter, but those talks were at an impasse, leading Mr. Smith to seek the subpoena.

[snip]

Mr. Pence described some of his ordeal in his recently published book, "So Help Me God."
When a politician resists saying under oath what he has said in a book, you start the story with that fact. And if a politician has already said something in print, then stop pretending it's really aggressive to expect him to say that to a grand jury.
This story should be about why Mike Pence is resisting repeating, under oath, claims he made as part of a presidential run.
https://www.emptywheel.net/wp-content/uploads/2017/05/Pence.png
773
1200
emptywheel
https://www.emptywheel.net/wp-content/uploads/2016/07/Logo-Web.png
emptywheel
2023-02-10 04:01:28
2023-02-10 07:38:44
Maggie Haberman Claims Asking a Witness to Repeat What He Said in Print Is "Most Aggressive" Move Yet