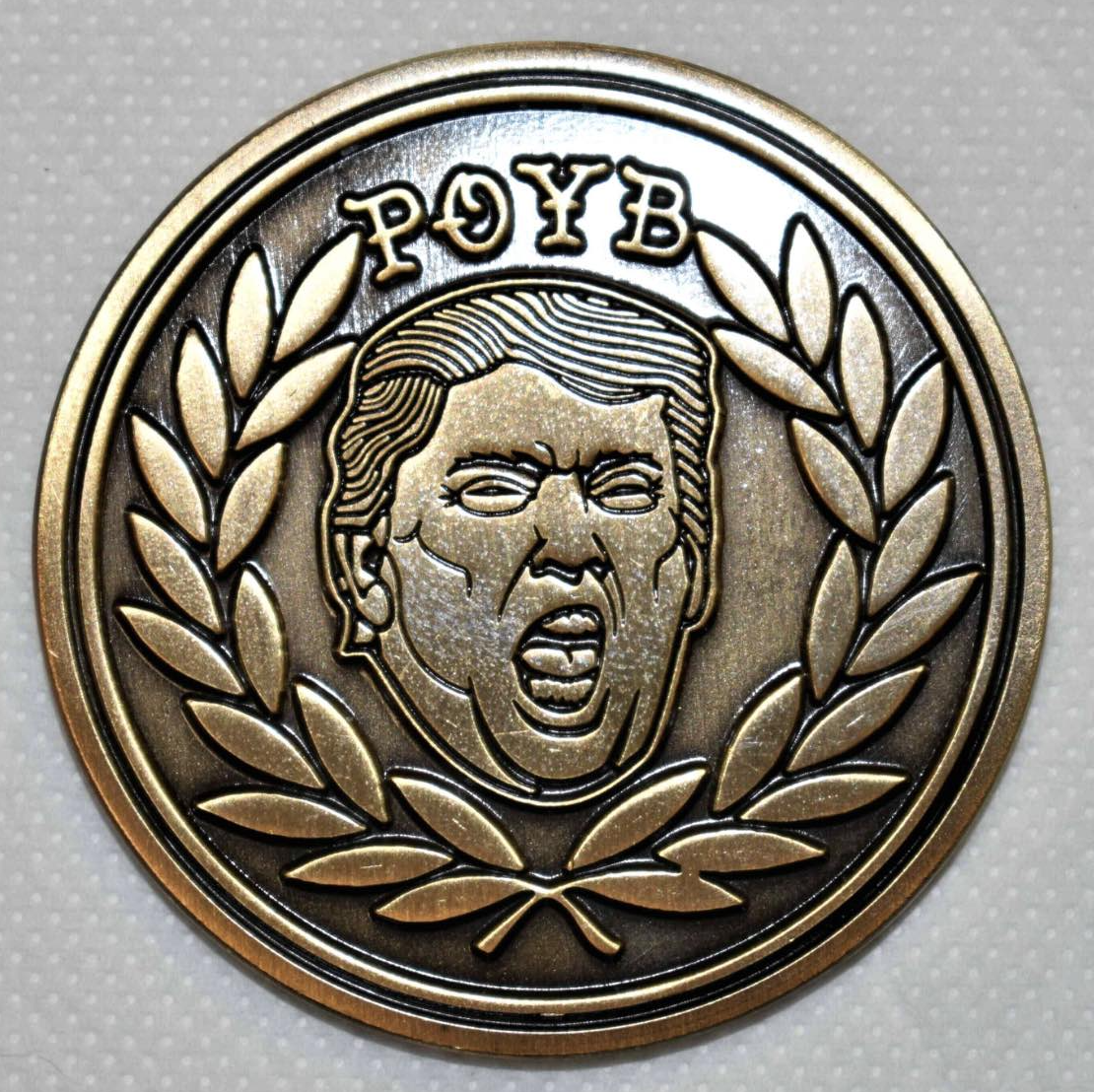 All GOP Horserace Analysis Is Useless without Consideration of Possible Indictments
The NYT did a 3-byline 1,700-word story describing how the number of minor Republican candidates joining the race serves Trump's purpose.
Its analysis of the numbers and Ron DeSantis' early failures isn't bad. But because it is silent about how the expanding field might play in the likelihood of Trump indictments, it is entirely worthless.
For example, the content and timing of indictments may have an utterly central impact on the two dynamics described in the piece: Trump's diehard base and the unwillingness of others in the party to criticize Trump directly.
The rapidly ballooning field, combined with Mr. Trump's seemingly unbreakable core of support, represents a grave threat to Mr. DeSantis, imperiling his ability to consolidate the non-Trump vote, and could mirror the dynamics that powered Mr. Trump's takeover of the party in 2016.

It's a matter of math: Each new entrant threatens to steal a small piece of Mr. DeSantis's potential coalition — whether it be Mr. Pence with Iowa evangelicals or Mr. Scott with college-educated suburbanites. And these new candidates are unlikely to eat into Mr. Trump's votes. The former president's base — more than 30 percent of Republicans — remains strongly devoted to him.

[snip]

The reluctance to go after Mr. Trump, for many Republicans, feels eerily like a repeat of 2016. Then, Mr. Trump's rivals left him mostly alone for months, assuming that he would implode or that they were destined to beat him the moment they could narrow the field to a one-on-one matchup, a situation that never transpired.
Consider how each of three legal risks (and these are only the most obvious) might affect these issues. This post builds on this series I did last month:
August Georgia indictments
The NYT itself has, as have many other close observers, noted the many signs that Fani Willis has given that she will indict Trump and others in August — probably mid-August.
The Georgia prosecutor leading an investigation into former President Donald J. Trump and his allies has taken the unusual step of announcing remote work days for most of her staff during the first three weeks of August, asking judges in a downtown Atlanta courthouse not to schedule trials for part of that time as she prepares to bring charges in the inquiry.

The moves suggest that Fani T. Willis, the Fulton County district attorney, is expecting a grand jury to unseal indictments during that time period. Ms. Willis outlined the remote work plan and made the request to judges in a letter sent on Thursday to 21 Fulton County officials, including the chief county judge, Ural Glanville, and the sheriff, Pat Labat.

"Thank you for your consideration and assistance in keeping the Fulton County Judicial Complex safe during this time," wrote Ms. Willis, who has already asked the F.B.I. to help with security in and around the courthouse.

Ms. Willis had said in a previous letter that any charges related to the Trump investigation would come in the grand jury term that runs from July 11 to Sept. 1. Her letter on Thursday appears to offer more specificity on timing.
That means these indictments will come around the same time as the GOP primary debate scheduled for Milwaukee, hosted by Fox.
Trump has already signaled he may not attend this debate and the party has talked about floating minimum requirements to avoid another cattle call like we saw in 2016. If Willis indicts before this debate, the debate will focus closely on those indictments, meaning the middling candidates will be on a stage without Trump talking about alleged crimes he committed to try to win the 2020 election — alleged crimes he committed instead of doing what he could to win the two Georgia Senate seats that tipped control to Democrats.
While I agree with NYT that a cattle call primary and DeSantis' weaknesses help Trump, had DeSantis had a stronger start, Trump might have been able to finish off any perceived opposition before substantive indictments drop. Now a bunch of other people will be prepped to capitalize on opportunities created by any Trump charges.
A far more important dynamic than the timing of this, though, is the likelihood Willis will indict others. If those others are just top Trump aides and a handful of fake electors (with other fake electors cooperating against them), it could set up a Trump versus the party dynamic, especially given Brian Kemp's singular success at finding a way to ignore Trump's demands while not antagonizing him. But if more Republicans are indicted — and commentary on the fake electors plot always seems to forget that the plot involved some of the most prominent Republicans in all the swing states necessary to win the presidential — then it may tend to solidify the Republican party with Trump, in spite of the legal damage his efforts to steal the last election will start to do.
It matters that Fox will host this debate, too, though it's still too early to tell how. In the wake of the Dominion settlement and with Smartmatic still to come, Fox News has swung wildly from supporting to criticizing Trump. But Rupert Murdoch does seem intent on finding an alternative to him. And that means this debate may provide an opportunity for someone else to break out of the pack.
Stolen documents
Recent reporting suggests that possible August Georgia indictments may not even be the next indictments against Trump.
Last week, both the WSJ and Bloomberg reported that the stolen documents investigation is substantially finished, with Bloomberg suggesting it could be a matter of days or weeks after today's federal holiday before Jack Smith announces charges.
Special Counsel Jack Smith is wrapping up his investigation into former president Donald Trump's refusal to return classified documents after his election defeat and is poised to announce possible criminal charges in the days or weeks after Memorial Day, according to people familiar with the matter.
For months, key Republicans like Bill Barr and Andy McCarthy have been treating the stolen documents case as a legitimate investigation, effectively giving firebreathing Republicans permission to criticize Trump for these suspected crimes. And they're doing so even if this is charged only as obstruction, 18 USC 1519.
Jack Smith might tell any of four stories with a hypothetical stolen documents indictment:
A straight-up obstruction charge for blowing off the August subpoena, the likes of which Barr envisions
An 18 USC 793 indictment charging fairly innocuous documents — the two classified documents used along with post-presidential records and the schedules Chamberlain Harris copied — both of which show Trump made use of stolen classified documents for his own personal benefit; such an indictment might focus on the fact that Trump made classified documents available to others, including non-staffers, too
An 18 USC 793 indictment making it clear that Trump sought out some of the nation's most sensitive secrets in advance to take with him when he left; such an indictment might plausibly include a 18 USC 2071 charge, which with conviction, disqualifies someone from holding federal office (though that punishment is constitutionally suspect)
An Espionage Act indictment making it clear that documents Trump is believed to have stolen have not yet been retrieved and tying gaps in surveillance footage to business meetings at Mar-a-Lago with foreigners reflecting Smith's recent focus on Trump's business deals
We don't know how Jack Smith will charge it if he does (or where, which for reasons I laid out here, is critically important). But the very last thing Smith is known to have done — the one thing he has done since what WaPo described as the last known grand jury meeting on May 5 — is obtain 16 documents from the Archives advising Trump about whether or how he should declassify specific records.
In a May 16 letter obtained by CNN, acting Archivist Debra Steidel Wall writes to Trump, "The 16 records in question all reflect communications involving close presidential advisers, some of them directed to you personally, concerning whether, why, and how you should declassify certain classified records."

[snip]

According to the letter, Trump tried to block the special counsel from accessing the 16 records by asserting a claim of "constitutionally based privilege." But in her letter, Wall rejects that claim, stating that the special counsel's office has represented that it "is prepared to demonstrate with specificity to a court, why it is likely that the 16 records contain evidence that would be important to the grand jury's investigation."

The special counsel also told the Archives that the evidence is "not practically available from another source."

The letter goes on to state that the records will be handed over on May 24, 2023 "unless prohibited by an intervening court order."
Smith would have obtained these records last Wednesday, three weeks after the last activity of the grand jury.
You don't hold off on indicting someone to obtain such records — the content of which Smith surely already knew from interviews with those who wrote the documents — solely to indict on obstruction.
There's literally no predicting how Republicans would respond to a stolen documents indictment. But Barr and McCarthy have been laying the foundation to use it to finally split with Trump for months. And if such an indictment included a 18 USC 2071 count, it would present the additional dilemma for Republicans that if an inevitable constitutional challenge of the statute failed, their leading candidate could not legally be President.
It matters, too, that Jack Smith is a white male who has said literally nothing since he was appointed, not an elected Black prosecutor. It matters that Merrick Garland didn't take the bait last week (though virtually every journalist did), when Trump responded to news of an imminent indictment by trying to turn this into a legal fight between him and Joe Biden's appointed Attorney General, rather than him and laws his own advisors told him not to break.
I don't know what to expect from a hypothetical stolen documents indictment; nor does anyone else. But I do know that if it drops in the next month or so, if it is perceived as legitimate and serious, it provides an opportunity for Republicans who have long been seeking an opportunity to split with Trump.
January 6 conspiracy
Finally, there are potential charges tied to January 6, which may have to wait on appellate certainty around the presumed lead charge, 18 USC 1512(c)(2) or may require an interim set of charges against others.
Aside from expecting some conspiracy charge under that obstruction statute, though, we have no idea what such an indictment might look like. Here are some possibilities that would affect how the GOP responds:
Trump could be charged with inciting the attempted assassination of his Vice President. Smith — and DOJ prosecutors before him — spent a lot of time obtaining details about the communications between Mike Pence and Trump in advance of insurrection, as well as on Trump's inaction that day. While it would be the most aggressive potential charge, there is evidence to support it. How would mainstream Republicans respond if Trump were charged with siccing a mob he knew to be armed on a lifelong GOPer, someone who will be an announced primary challenger to Trump by then?
Trump could be charged with aiding and abetting the near-murder of Michael Fanone. I've laid out how distinctly DOJ treated the prosecution of Danny Rodriguez' co-conspirator. Prosecutors aired footage from Ellipse speeches rather than excluding it from trial, as DOJ has successfully done with dozens of other defendants. DOJ developed evidence to show Rodriguez responding viscerally and violently to Rudy Giuliani and Trump's Ellipse speeches just hours before he walked to the Capitol and tased a cop defending it. Rodriguez confessed to the FBI he knew in advance such casualties might be necessary. If DOJ were to implicate Trump in such an assault — something Judge Amit Mehta said was at least plausible over a year ago — it would implicate Trump in the worst assault of an officer that day.
Trump could be charged with conspiring with convicted seditionists. As I laid out here, Trump asked Alex Jones to bring his mob to the Capitol, and after Jones brought the mob there, the Proud Boys exploited those bodies to attack the Capitol. Trump is — as an exhibit introduced in the Christopher Worrell case (whose guilty verdict was closely reliant on evidence implicating Roger Stone) showed — literally the coin of the Proud Boys gang.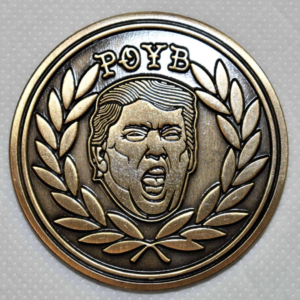 DOJ emphasized the import of Trump's Stand Back and Stand By comment from the opening arguments of that sedition trial. Those are just some of the reasons why it is possible DOJ could charge Trump for conspiring not just with Rudy Giuliani and John Eastman, but also with men already convicted of sedition. Such a charge would take more time to develop — but charging Trump with conspiring with the Proud Boys is completely within the realm of conspiracy law.
Trump's efforts to cheat could damage swing-state Republican parties. Before Trump asked Republicans from seven swing states to help him create fraudulent certificates in an attempt to steal the election, Kenneth Cheesebro wrote down (!!!) that such an effort would be legally problematic in Nevada, Georgia, Pennsylvania, and Michigan. It's bad enough asking key Republicans to break the law to help win an election; it is insane that Trump's lawyers wrote down that it would be illegal before asking them. Of those four states, only Republicans in Pennsylvania took adequate efforts to protect themselves legally from Trump's requests that they submit fraudulent certificates to the Archives. That means it is possible that DOJ will charge some of the most prominent Republicans in precisely the states that Trump proved unable to win in 2020. Such charges could align Trump and those Republican parties on the same side, or it could really piss off those whom Trump's recklessness endangered. In Georgia, at least, some prominent Republicans have chosen to testify against others if it means avoiding jail time themselves and I could see Republicans in other states making the same choice.
Trump could be accused of cheating Republican small donors. Trump's success in 2016 and since has always built off his success at fundraising from small donors. But even as he reaped millions from such efforts, he played fast and loose with campaign finance law, violations of the law for which Republican Federal Elections Commissioners have thus far refused to punish him. Now Jack Smith is reportedly considering criminal charges for the same kind of conduct — in fact, criminal charges tied to claiming he was going to pursue election integrity but then paying lawyers for unrelated legal exposure. Such charges for defrauding his supporters — parallel to the successful charges SDNY prosecuted in the Build the Wall case — would make it clear that Trump has been cheating loyal Republicans for years. They may not care in bulk, but some of the Build the Wall victims did. Such charges might also limit the ways Trump could fundraise going forward. Republicans might not care about the fraud itself, but they would care if a presidential candidate might be disadvantaged financially because of alleged crimes he had committed in the past.
Obviously, we don't know whether these prosecutors will charge and if so with what (though in both the Georgia and stolen documents case, prosecutors look poised to ask a grand jury for an indictment). The Georgia case is the only one where we have a good idea of timing (though that timing is guaranteed to matter for the primary).
Trump actually used the Russian investigation brilliantly to win personal loyalty from Republicans who had previously been tepid to him (something I've been meaning to write up). The Alvin Bragg indictment, similarly, helped him at least in the short term. Trump's bio on his failed media site literally equates the pursuit of him with an attack on his aggrieved supporters.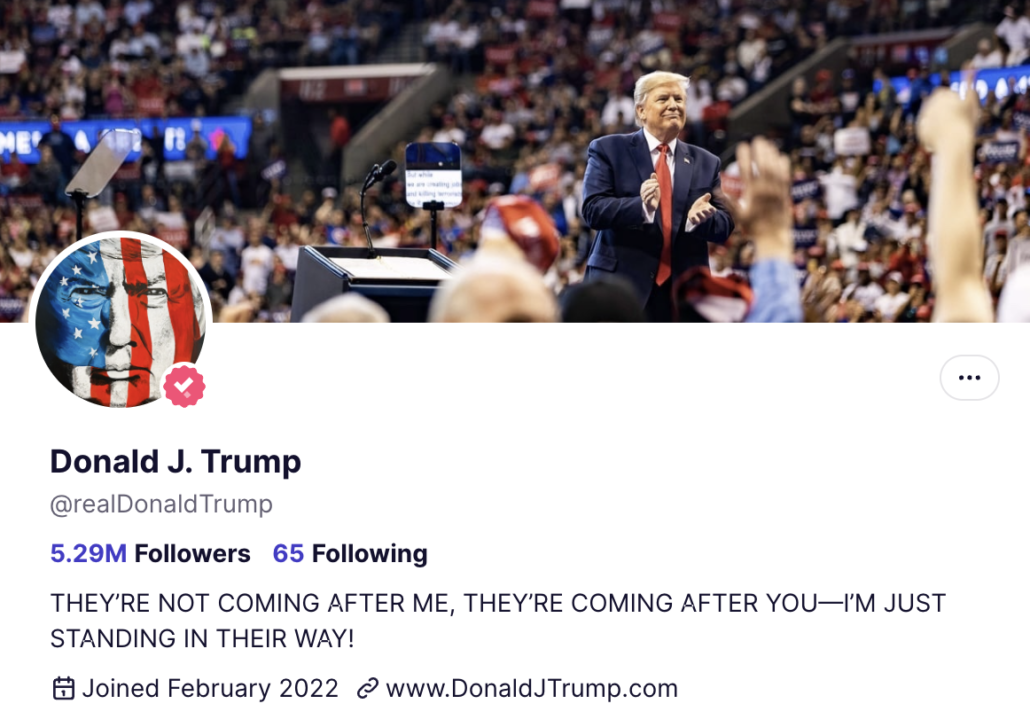 This is an utterly central part of his brand, the conceit that totally justified legal pursuits of him were really just an attack on the core identities of angry white nationalists.
And that brand has worked stupendously well. They love him because he is a suspected criminal according to the code of their imagined Deep State. There's some reason to believe that Boris Epshteyn, a political advisor gatekeeping his legal advisors, has pursued a strategy in the stolen documents case that emphasizes this confrontation even while putting Trump at far greater legal risk.
Thus far, Trump has successfully used his own legal exposure as a way to grievance-monger with other Republicans, building loyalty every time his own legal jeopardy increases. If he were able to seal the GOP nomination before more serious indictments drop, he might do the same here.
But the possibility — the likelihood even — of criminal charges before he makes this equation into the GOP slogan for the entire 2024 election may disrupt that power.
The next three months, before the primary formally starts with a debate, are likely to be unprecedented in the history of presidential elections. Because they are unprecedented, literally no one can envision how those events will affect the primary, even if we know what the charges were and who else will get charged.
What we can be sure of, though, is that the old stale horse race analysis won't apply to this race.
Update: I should have made something clearer. This analysis, about the impact of potential indictments alone, is meant to be separate from the possibility he'll be convicted of these crimes. It is virtually impossible that Trump would be convicted before November 2024, and barring a successful application of 18 USC 2071, none of these charges would prevent him from being elected.
Rather, the argument here is that these indictments have the ability to alter the loyalty calculus for Republican voters. I'm not even arguing that will work against Trump! There are a number of ways it could actually help him, at least through the primary. All I'm saying is that each of these potential indictments carries with it the possibility of upending the loyalty that the NYT described, and doing so in ways that are so unprecedented (even setting aside the way Trump himself is almost unprecedented in the US), that no one will really know how it'll all fall out.
And that's probably why more Republicans keep hopping into the race.
https://www.emptywheel.net/wp-content/uploads/2023/05/Proud-Boys-Close.png
1108
1110
emptywheel
https://www.emptywheel.net/wp-content/uploads/2016/07/Logo-Web.png
emptywheel
2023-05-29 07:42:42
2023-05-29 09:21:10
All GOP Horserace Analysis Is Useless without Consideration of Possible Indictments