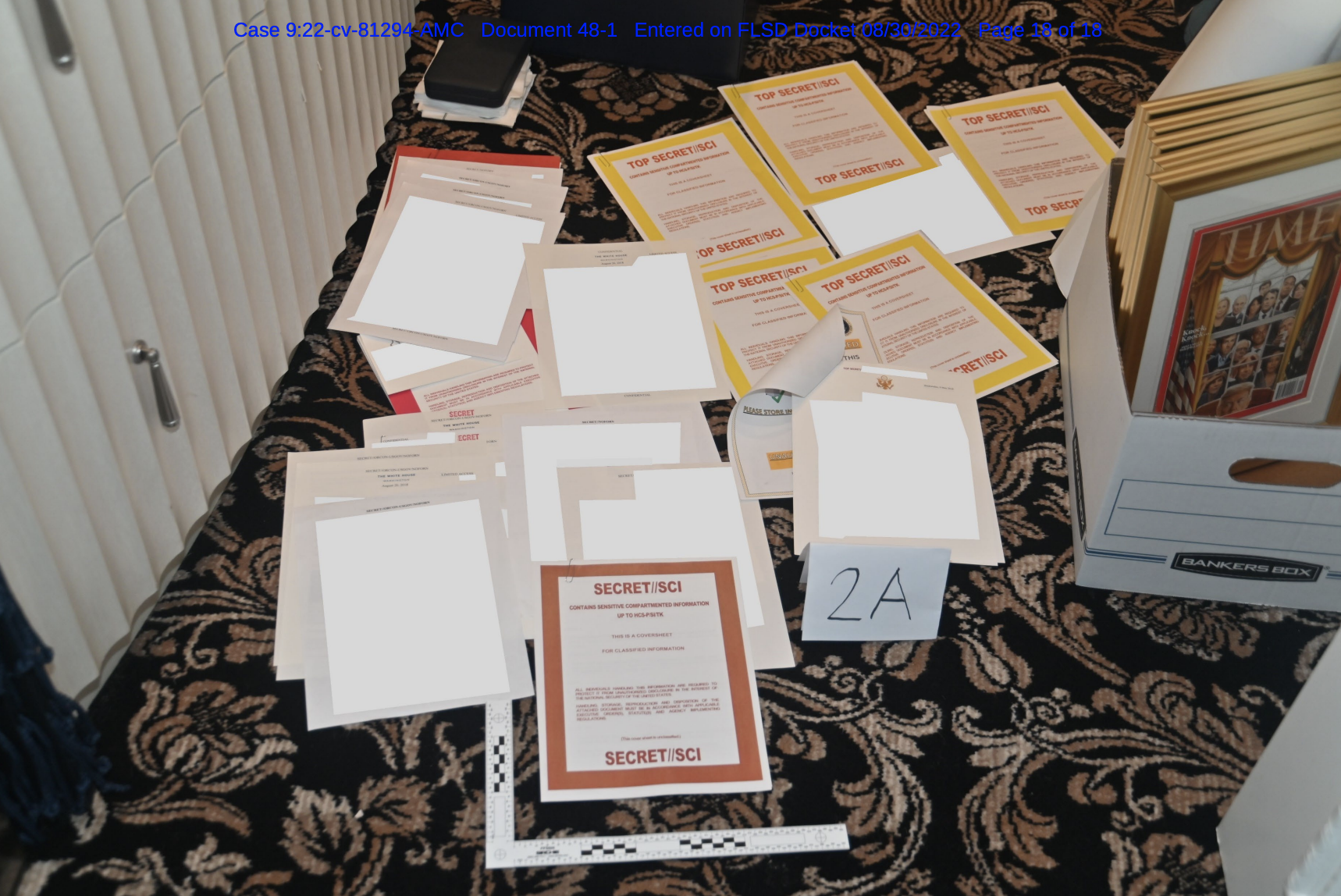 NYT's Pre-DOJ Meeting Attempted Rebuttal
According to multiple outlets, the Trump's lawyers met with DOJ the other day in part to lodge claims about prosecutorial abuses.
Robert Costa, who first broke this meeting, reported that Trump's lawyers complained that Jack Smith "overstepped" in the way he dealt with attorney-client privilege.
The NYT didn't describe what their complaint at the meeting was, but did describe a more detailed version of the letter, asking for a meeting with Merrick Garland, that Trump released as a PR stunt. It talked about strong-arming defense attorneys.
The letter to Mr. Garland was an abbreviated version of a longer one that contained a more detailed account of the concerns by Mr. Trump's lawyers, according to two people familiar with the matter. Those included the ways in which grand juries have been used in the special counsel's investigations and attempts to strong-arm defense lawyers involved in the cases, the people said.
Hugo Lowell described that Trump's lawyers raised concerns about prosecutorial misconduct and mentioned a particular incident that Trump's lawyers had been complaining about for weeks.
Trump's lawyers made a general case as to why Trump should not be charged in the Mar-a-Lago documents case and suggested that some prosecutors working under special counsel Jack Smith engaged in what they considered prosecutorial misconduct, the people said.

The exact allegations are not clear but Trump's lawyers for weeks have complained privately that Jay Bratt, the chief of the counterintelligence and espionage section at the justice department, once sought to induce a witness into confirming something they declined to, one of the people said. [my emphasis]
That's why I'm interested in this story the NYT published last week, which provided dramatic details of a recording Evan Corcoran made memorializing the advice he had given Trump.
In complete sentences and a narrative tone that sounded as if it had been ripped from a novel, Mr. Corcoran recounted in detail a nearly monthlong period of the documents investigation, according to two people familiar with the matter.
CNN first reported on how detailed these notes were on May 22.
One source described Corcoran's notes as "overly detailed." Another source close to Trump's legal team said that some of them were surprised about the level of detail in Corcoran's notes. That source said multiple sets of notes were handed over to prosecutors and that they were significantly redacted to shield Corcoran's legal opinions in the notes from investigators.
On May 30, more than a week after CNN's original scoop, in a story that also discussed the notes, Hugo Lowell reported that Evan Corcoran had been "waved off" searching anywhere besides the storage room.
Donald Trump's lawyer tasked with searching for classified documents at Mar-a-Lago after the justice department issued a subpoena told associates that he was waved off from searching the former president's office, where the FBI later found the most sensitive materials anywhere on the property.

The lawyer, Evan Corcoran, recounted that several Trump aides had told him to search the storage room because that was where all the materials that had been brought from the White House at the end of Trump's presidency ended up being deposited.

[snip]

Corcoran also memorialized how he told Trump he could not retain any classified documents at Mar-a-Lago when Trump asked what he was allowed to keep, as well as when he took breaks during the search by walking out to the pool deck nearby, and therefore leaving the storage room unattended. [my emphasis]
Then, on June 3, the weekend before this DOJ meeting (though presumably after it was scheduled), NYT published the dramatization of Corcoran's notes, what with the description of his full sentences.
Here's how they rationalize not giving credit to CNN or Lowell for their earlier coverage.
Mr. Corcoran's notes, which have not been previously described in such detail, will likely play a central role as Mr. Smith and his team move toward concluding their investigation and turn to the question of whether to bring charges against Mr. Trump.
That the NYT didn't credit another reporter is par the course. What's novel, here, is how clearly they (or, presumably, their sources) seem to be attempting to rebut Lowell's report that Corcoran was waved off.
The notes in the recording do not suggest that Mr. Corcoran was waved away from searching anywhere other than the storage room, the people familiar with them said. But they also indicate that no one at Mar-a-Lago — including Mr. Trump — spoke up to tell him that he should look elsewhere. [my emphasis]
Only, NYT didn't rebut Lowell's reporting. He was reporting on what Corcoran told other people, not what he recorded in his voice memo. Given how thoroughly Jack Smith has blanketed Mar-a-Lago with subpoenas, those other people are likely to have been subpoenaed as well.
Obtaining witness testimony that conflicts with a written record is the kind of thing that might lead a prosecutor like Jay Bratt to challenge a witness — especially if he were trying to preserve the sterling value of a lawyer testifying against his client. If a prosecutor has witnesses on the record regarding such a topic, it'd be a perfectly justifiable challenge.
Corcoran is not the only attorney witness whose testimony seems to differ from what he later told others. Tim Parlatore, after all, seems to believe that Boris Ephsteyn was less cooperative on searches than he told the grand jury.
If I were a Trump lawyer, I'd worry more about how such discrepancies might put me at risk of being charged right along with Trump than claiming it's a sign of prosecutorial abuse.
https://www.emptywheel.net/wp-content/uploads/2022/08/Screen-Shot-2022-08-31-at-6.40.53-AM.png
1148
1718
emptywheel
https://www.emptywheel.net/wp-content/uploads/2016/07/Logo-Web.png
emptywheel
2023-06-07 05:49:02
2023-06-08 03:37:10
NYT's Pre-DOJ Meeting Attempted Rebuttal