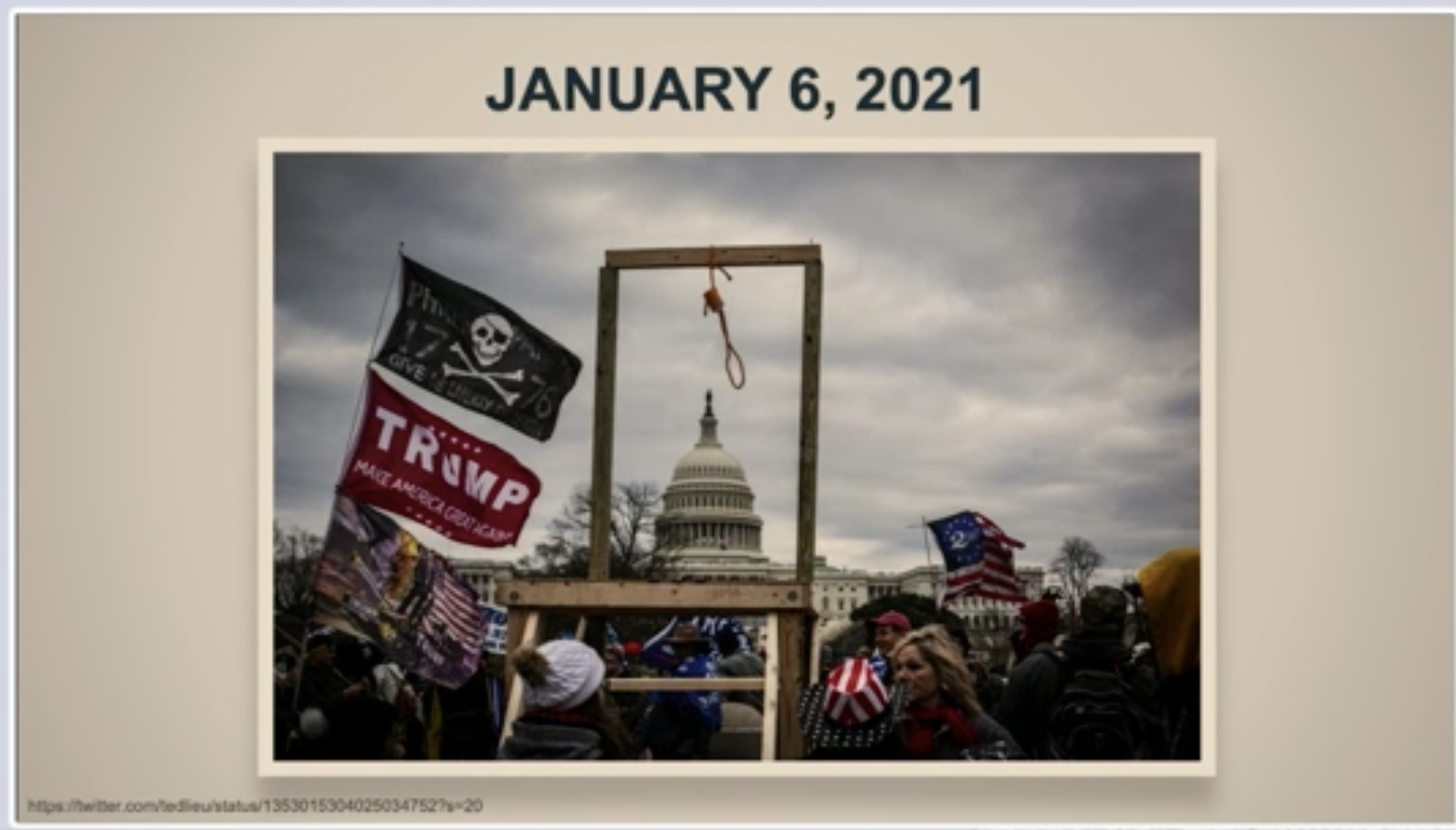 Citing Trump's Executive Privilege Stalling, DOJ Asks for January Trial
DOJ has proposed that Trump's January 6 trial should start on January 2, 2024.
In addition to citing repeatedly from the things John Lauro has said on the Sunday shows, it cites Trump's Executive Privilege claims at least two — and almost certainly three — times.
First, it cited the DC Circuit upholding Judge Chutkan's own decision that the Archives could hand over Trump's materials to the January 6 Committee.
The D.C. Circuit has determined that "[t]here is direct linkage between [the defendant] and the events of [January 6, 2021]," which it described as "the single most deadly attack on the Capitol by domestic forces in the history of the United States." Trump v. Thompson, 20 F.4th 10, 35-36 (D.C. Cir. 2021), cert. denied, 142 S. Ct. 1350, 212 L. Ed. 2d 55 (2022)
Then, it cited Trump's initial Executive Privilege challenge to J6C's request.
The defendant has been aware of— and has responded forcefully in opposition to—certain relevant information made public through hearings and the report written by the House Select Committee to Investigate the January 6th Attack on the United States Capitol. See, e.g., Letter from Donald J. Trump to Hon. Bennie G. Thompson, Chairman, House Select Committee to Investigate the January 6th Attack on the U.S. Capitol (Oct. 13, 2022).
Finally, it cites first contact with prosecutors in the case in June 2022, which probably was the initial challenge to the testimony of Greg Jacob and Marc Short.
Furthermore, the defendant and his counsel have long been aware of details of the Government's investigation leading to his indictment, having had first contact with Government counsel in June 2022.
Trump says he can't go on trial before the election because under the Speedy Trial Act, he'll need more time. DOJ notes that STA also protects the interest of the public.
And then it notes that Trump has been delaying this investigation in various ways since October 2022.
Update: Technically, I may be wrong about the letter to Bennie Thompson. It is not cited in Trump's lawsuit against Thompson at all, even though it was sent on the same day as Thompson moved to obtain Trump's records.
https://www.emptywheel.net/wp-content/uploads/2021/02/Screen-Shot-2021-02-10-at-9.37.01-PM.png
974
1708
emptywheel
https://www.emptywheel.net/wp-content/uploads/2016/07/Logo-Web.png
emptywheel
2023-08-10 14:17:45
2023-08-10 18:58:54
Citing Trump's Executive Privilege Stalling, DOJ Asks for January Trial