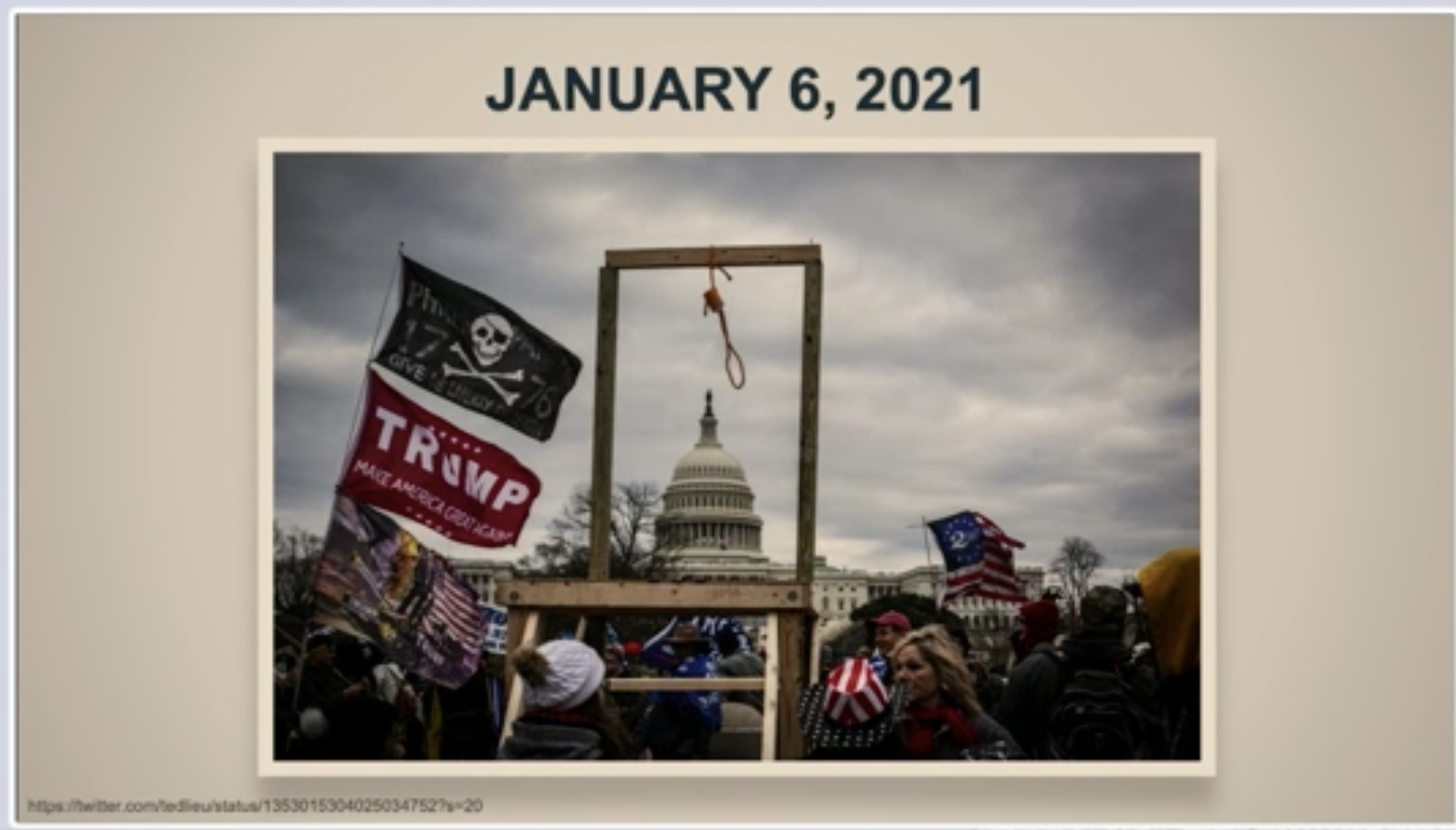 I, Too, Got Hoodwinked by Donald Trump's Demands to Be Tried Like a Seditionist
I'm about to write a post about what, per the DOJ, the discovery in Trump January 6 case is like.
But first, I have to confess.
When I read Trump's own pitch for a trial in 2026, I missed one of his more clever deceits. It's this one:
Indeed, the median time from commencement to termination for a jury-tried § 371 charge is 29.4 months—many times longer than the government's proposal schedule. 12 (And this reflects only the median, meaning half of all such cases take more time based on individualized assessments of discovery volume, complexity, and similar concerns.)

12 Administrative Office of the United States Courts, Table D-10: U.S. District Courts–Median Time Intervals From Commencement to Termination for Criminal Defendants Disposed of, by Offense, During the 12-Month Period Ending September 30, 2022, at 2, jb_d10_0930.2022.pdf (uscourts.gov). [my emphasis]
To be sure, I should have been alerted to the deceit by this paragraph, in the same section.
Likewise, this Court regularly allows far more time than the government proposes, even in cases involving protests at the Capitol on January 6, 2021. See, e.g., United States v. Foy, No. 21- cr-0108 (28 months from indictment to stipulated bench trial on 4-page indictment); United States v. Nordean, et al, No. 21-cr-0175 (TJK) (21 months); United States v. Crowl, et al, No. 21-cr-0028 (APM) (23 months); United States v. Kuehne, et al, Case No. 21-cr-160 (29 months); United States v. Hostetter, et al, Case No. 21-cr-0392 (RCL) (24 months). [my emphasis]
Trump was calling now-convicted seditionists — and other militia members accused of attacking our democracy — "protestors"!!!!
My only excuse is that I read it in the middle of the night and figured I'd deal with it–as I intend to–once the government replied, which they now have.
One reason I'm so angry that I didn't see this particular lie, though, is because I've pointed out what a blindspot this is among TV lawyers and insipid NYT columnists who like to blather about the investigation taking too long.
Everything got held up by COVID, not just the January 6 investigation. The first felony trial for Jan6ers was delayed until March 2022, partly because of COVID backlogs, and partly because of discovery challenges.
Only after that did Trump stall everything with frivolous Executive Privilege claims in the wake of SCOTUS upholding Judge Chutkan's own ruling on the topic (another complaint Trump raised in his motion almost no one called out).
It turns out, as DOJ explained in a filing today, that Donald Trump was using the delays in the January 6 investigation necessitated by COVID to claim he shouldn't be tried for January 6 until he gets a shot at being President again.
The defendant's references to Section 371 statistics and January 6th cases overlook important underlying facts and context. See ECF No. 30 at 12. First, the defendant cites the median time from commencement to termination for jury trials of Section 371 charges—29.4 months—without explaining that this median time runs through the completion of sentencing, not the beginning of trial. That means that it includes the time required for jury selection, trial, verdict, and several months (or more) afterward before sentencing and final judgment. See https://www.uscourts.gov/sites/default/files/data_tables/jb_d10_0930.2022.pdf. The question here is when it is appropriate to start trial in this case, and statistics regarding the length of time from indictment to sentencing in other Section 371 cases have no bearing on that decision

Second, the data cited by the defendant spans October 2021 through September 2022, when federal courts were pulling out of a backlog caused by COVID-19 closures. During that period, only 22 cases went to trial nationwide. This small and skewed sample provides no help to the Court in deciding an appropriate trial date.

The defendant's listed January 6th cases also omit important details and context. He fails to mention, for instance, that in one case he cites, disposition was delayed because of, among other reasons, litigation over pre-trial detention, a superseding indictment, and plea negotiations. See United States v. Foy, 21-cr-108, ECF No. 55, Superseding Indictment (11/10/21); 2/7/22 Minute Entry (setting jury trial for 9/19/22); ECF No. 67, Defendant's Unopposed Motion to Vacate Trial Date (for, among other reasons, plea negotiations). All of the defendant's other cited cases included multiple co-defendants—as many as seventeen. See United States v. Crowl, et al., 21- cr-28 at ECF No. 328, Fifth Superseding Indictment. The Court should set these inapposite comparisons aside when weighing the individual factors here under the Speedy Trial Act.
Trump was cherry picking data skewed by the catastrophe that might have been mitigated had his own COVID response been less irresponsible. He was cherry picking from among the other January 6 defendants (some adjudged seditionists), some of whose trials established precedents for his own.
Donald Trump argued that his trial, all by himself, should take as long as the Proud Boy leaders and other charged militia defendants, even without the COVID delays. He's demanding that his trial take as long as it could if Jack Smith chose to try him for the whole kit and kaboodle, in which he might be guilty, but of which he is not yet charged.
And I fell for it.
https://www.emptywheel.net/wp-content/uploads/2021/02/Screen-Shot-2021-02-10-at-9.37.01-PM.png
974
1708
emptywheel
https://www.emptywheel.net/wp-content/uploads/2016/07/Logo-Web.png
emptywheel
2023-08-21 17:54:06
2023-08-21 18:30:58
I, Too, Got Hoodwinked by Donald Trump's Demands to Be Tried Like a Seditionist