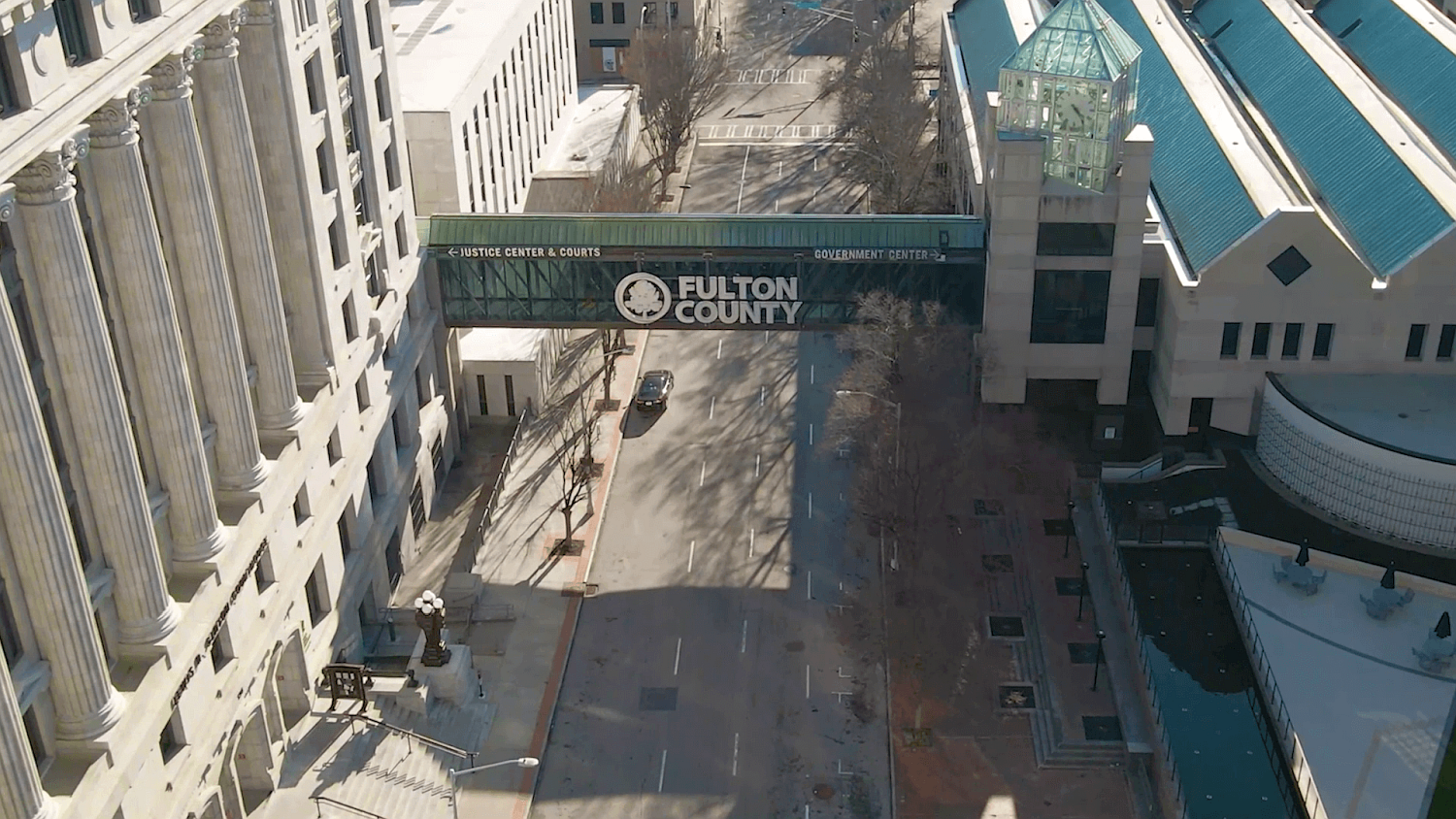 Trump to Be Arraigned at 7:30 P.M. Thursday Eve [UPDATE-1]
[NB: check the byline, thanks. /~Rayne]
Trump announced in a rambling Truth Social post he would be arraigned this evening in Fulton County at 7:30 p.m. local time. He's already left the Newark NJ airport.
Atlanta's residents are being warned which roads are likely to be problematic due to security and crowds along the roadway. Local news outlet Atlanta News First offers the TL;DR:
Avoid I-85 between Georgia Tech and the airport, Donald Lee Hollowell Parkway between Maddox Park and the connector and Lowery Boulevard entirely if you can between 6:30 p.m. and roughly 9 p.m. We don't how long the booking process will take, but Trump already has a bond agreement so he likely won't spend any time in the Rice Street Jail. The former president should be in and out of Atlanta in a matter of hours.
Just stay off the roughly 14 miles of road between Hartsfield-Jackson Atlanta International Airport and Fulton County Jail on 901 Rice St NW from 6:30 to 9:00 p.m.
~ ~ ~
UPDATE-1 — 9:45 P.M. ET —
— Trump's mugshot has been posted and shared widely. I'm sure you'll see it soon if you haven't already. I'm not sharing it here now because I'm already sick of looking at it.
Some folks are questioning if the image has been photoshopped because he has bags under his eyes and his skin doesn't look quite right and his tie's not the right goddamned shade of MAGA red. I can't help ask if they've ever said any twaddle like that about a BIPOC person's mugshot after arraignment. Stop feeling sorry for an old flabby-assed scofflaw who's gotten away with so much criming over the years because the system has been built for him by people like him.
— Earlier today ABC News reported Trump had changed lawyers in Georgia. Drew Findling represented Trump in Georgia for the last two years; he's being replaced by Steven Sadow.
— Foster Bail Bonds LLC of metro Atlanta will post Trump's bond which has been set at $200,000.
And now for something fun:
emptywheel community member TooLoose LeTruck has won the 2023 Bulwer-Lytton Fiction Contest with their worst opening sentence to the worst of all possible novels in an category to remain confidential.
Contributing team member Peterr proposed "a completely unauthorized new category of January 6/2020 election theft entries."
Offer your best worst in comments below, prefacing your entry with #BLFC-6JAN2020.
~ ~ ~
This is an open thread. Bring all your off-topic idle chatter here while you wait for the anticipated arraignment photo and rant-y perp speech to follow.
Any future updates will appear at the bottom of this post.
https://www.emptywheel.net/wp-content/uploads/2023/08/FultonCountyGAGovtCenter.png
844
1500
Rayne
https://www.emptywheel.net/wp-content/uploads/2016/07/Logo-Web.png
Rayne
2023-08-24 18:20:42
2023-08-24 21:57:30
Trump to Be Arraigned at 7:30 P.M. Thursday Eve [UPDATE-1]