Proud Boy Dominic Pezzola sentenced to 10 years in prison, Ethan Nordean gets 18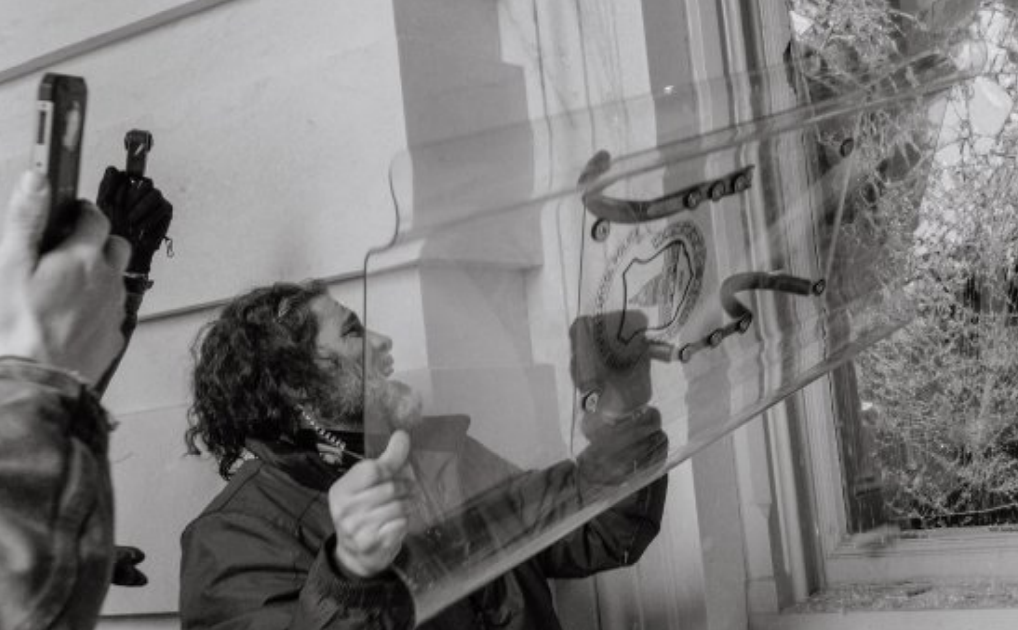 Proud Boy Dominic Pezzola, who U.S. District Judge Tim Kelly described Friday as the "tip of the spear" that first let rioters flood into the Capitol on Jan. 6, 2021, has been sentenced to 10 years in prison. As he exited the courtroom, Pezzola shouted: "Trump won!" and pumped his fist in the air.
The remark came after his wife, daughter and mother delivered tear-soaked, highly emotional pleas to the court for mercy and less than an hour after Pezzola told the court: "There is no place in my future for groups or politics whatsoever."
Pezzola faced trial for seditious conspiracy and a multitude of other charges connected to efforts with fellow Proud Boy co-defendants to forcibly stop the transfer of power. He was acquitted of the sedition charge but jurors that reviewed the case for a marathon four-month slog did find him guilty of conspiring to obstruct an official proceeding. Pezzola was also found guilty of obstruction of an official proceeding, conspiracy to prevent members of Congress and federal law enforcement officers from discharging their duties, civil disorder, and destruction of government property.
For the forcible taking of a police riot shield off a U.S. Capitol Police officer Pezzola was also found guilty of assaulting, resisting, or impeding certain officers and robbery involving government property.
"You really were, in some ways, the tip of the spear that allowed people to end up getting into the Capitol," Kelly said.
The 10-year sentence fell well under what prosecutors initially sought: 20 years. Guidelines only recommended 17.5 to 22 years. Kelly did apply the terrorism enhancement on his offenses, but felt that it didn't apply to his conduct specifically and overstated it. Pezzola, the judge said, did not have intent to kill.
Proud Boy leader Ethan Nordean — who was convicted of seditious conspiracy — was sentenced to 18 years in prison by Judge Kelly on Friday afternoon. That is the same length of sentence that was given to former Oath Keeper founder Elmer Stewart Rhodes. Rhodes was also convicted of seditious conspiracy and several other charges.
When it was his time to make a statement, Nordean's voice was clear and loud. He did not appear to be overcome by emotion. He started out by telling Judge Kelly that he believed only two points about Jan. 6 really needed to be understood to grasp the gravity of that day.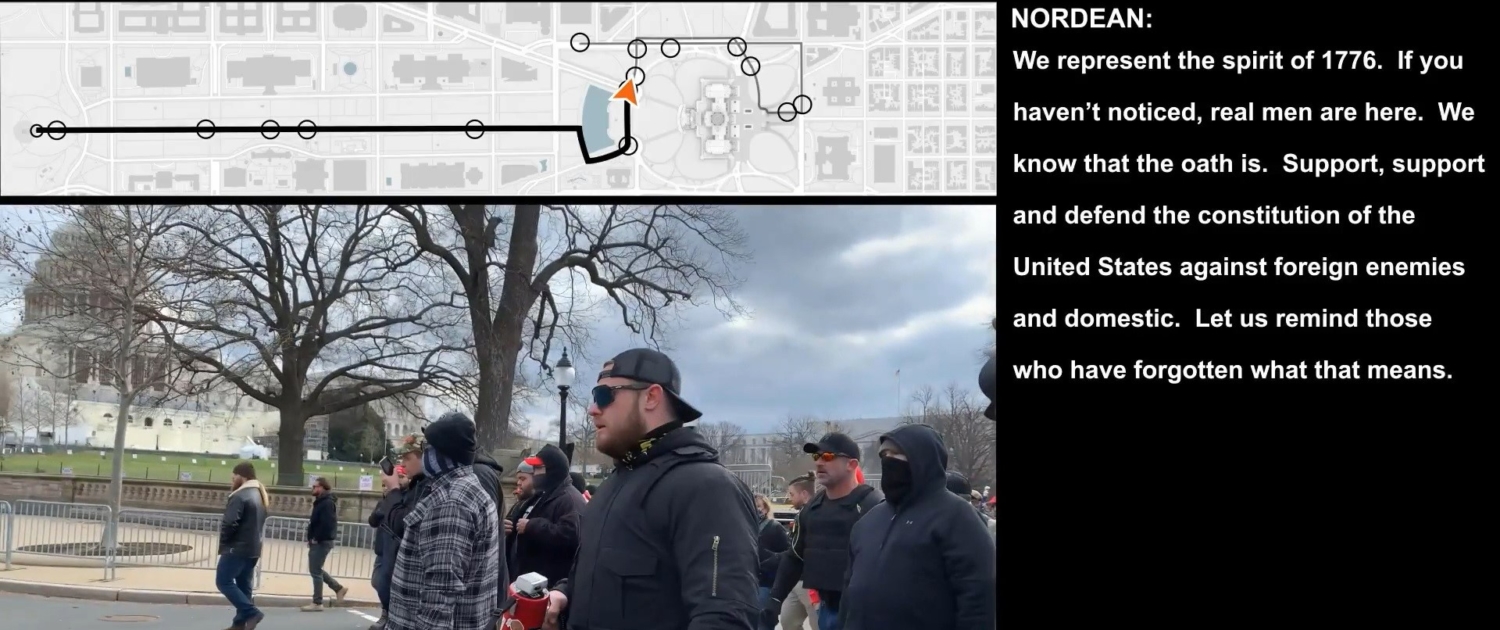 "We must conclude Jan. 6 was a complete and utter tragedy. How do we know this? It's best to simplify this complex argument…All we need to show is two simple points: first, lots of people were seriously hurt and [next] some people lost their lives. We don't necessarily need to know about all the destruction that was caused, [or about those] not following commands of law enforcement or those who assaulted police officers," Nordean said.
"A lot of people went to [D.C. on] Jan. 6 with good intentions but passions accelerated and chaos ensued," Nordean also sad Friday. "Even if we start out with good intentions, the end result is how we will be judged, as it should be."
Of his largest regrets around Jan. 6, Nordean told the court it was his lack of "leadership" on Jan. 6.
"I came to Jan. 6 as a leader. I came to keep people out of trouble and keep people safe," he said.
Later he added: "The truth is I did help lead a group of men back to the Capitol and I can see the government's point: I had ample opportunity to de-escalate and I chose to do nothing… There's no excuse for what I did…. adding myself to an already chaotic and dangerous situation in the Capitol building was sorely irresponsible."
Pezzola and Nordean's co-defendants Joseph Biggs and Zachary Rehl were sentenced Thursday. Both Biggs and Rehl were convicted on the seditious conspiracy charge; Biggs received 17 years and Rehl was sentenced to 15 years. After Judge Kelly fell ill earlier in the week, Proud Boys leader Henry "Enrique" Tarrio's sentencing was pushed to Sept. 5. Prosecutors seek 33 years for Tarrio.
If you want to read through the live-thread I've put together for emptywheel, check out the link here. An in-depth report encapsulating these historic sentences is coming. 
NOTE: Emptywheel is again supporting Brandi Buchman's coverage of the Proud Boys hearings live from the courthouse. Please consider making a donation to emptywheel as she continues her reporting through the final Proud Boys sentencing hearing for Henry "Enrique" Tarrio scheduled for Sept. 5.
https://www.emptywheel.net/wp-content/uploads/2021/01/Screen-Shot-2021-01-29-at-8.29.07-PM.png
980
1018
Brandi Buchman
https://www.emptywheel.net/wp-content/uploads/2016/07/Logo-Web.png
Brandi Buchman
2023-09-01 13:29:30
2023-09-05 19:27:29
Proud Boy Dominic Pezzola sentenced to 10 years in prison, Ethan Nordean gets 18