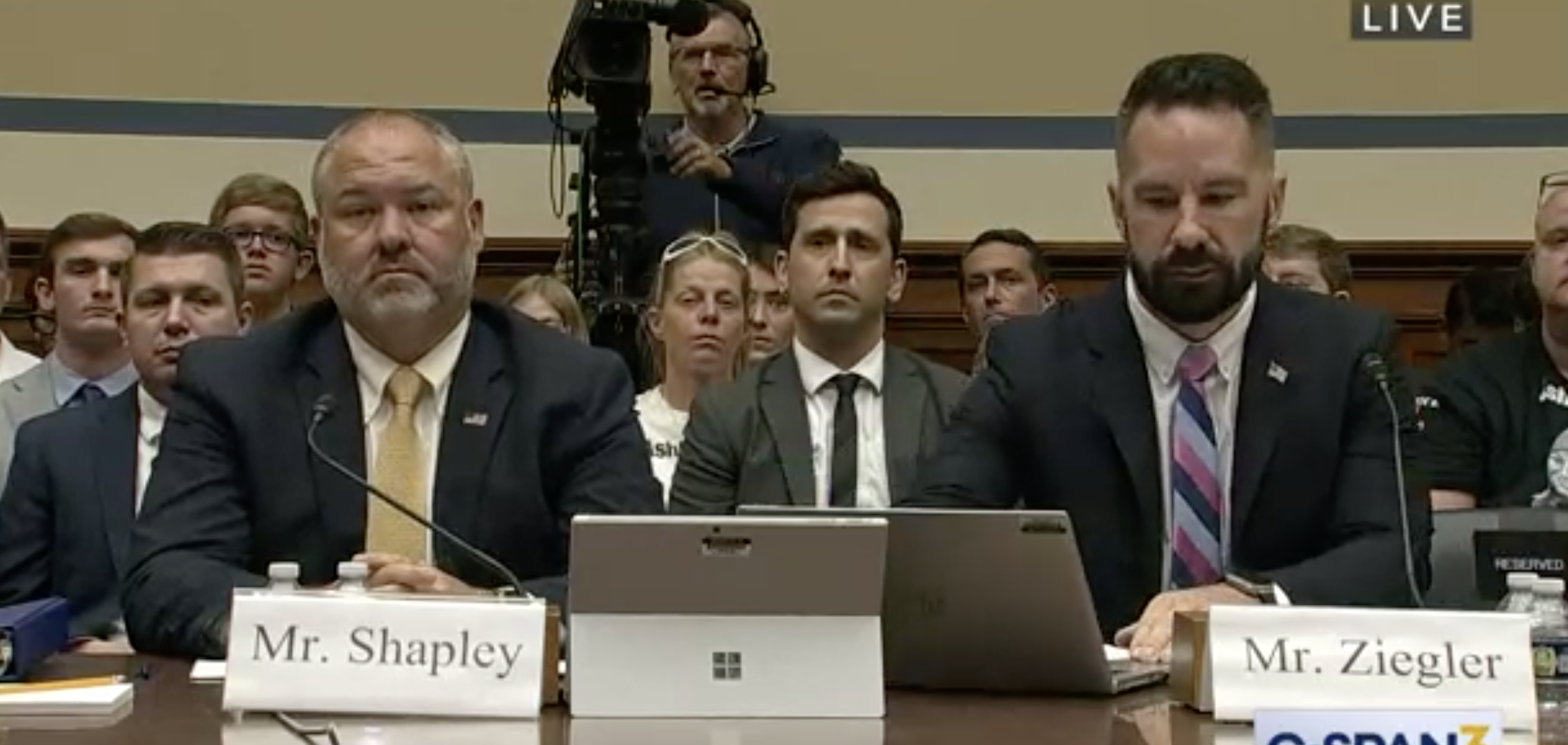 "My life's on the line here:" Gary Shapley's Direct Supervisor Believed His Claims Were Unsubstantiated
Ever since I read the email Gary Shapley sent to his IRS supervisors, Darrell Waldon and Mike Batdorf, on October 7, 2022 purportedly documenting David Weiss saying he was not the deciding authority on charing Hunter Biden, I have wondered whether Waldon was largely brushing off Shapley's claims about the meeting when he said, "you have covered it all."
In any case, unlike Shapley, Waldon's focus was on the leak, not what Weiss said. As I've noted, Waldon's primary response was to tell Shapley that he would take care of the leak referral, but in congressional testimony Shapley claimed to have been the one who did.
And testimony Waldon gave to House Ways and Means Committee might be consistent with such a brush-off: Waldon described that around this time, he recommended Shapley be removed from the case, apparently because Waldon believed the claims of bias Shapley was making — in things like this email — were unsubstantiated.
Waldon told the panel that he recommended to Batdorf that Shapley be removed from the case. Waldon said that Weiss told him after the October 2022 meeting that he would "not be talking with Mr. Shapley henceforth, as they were going through their deliberative process."

"Before I left the special agent in charge position, in February, I recommended to Mr. Batdorf that Gary Shapley be removed as the [supervisory special agent] from the Hunter Biden investigation, primarily due to what I perceived to be unsubstantiated allegations about motive, intent, bias" Waldon said.
Waldon is also the person who, in December 2022, reviewed the emails that Shapley had turned over after eight months of stalling. Indeed, on December 13, 2022, as Waldon was reviewing the emails, Shapley emailed Waldon plaintitively asking for something he adamantly refused to give Hunter Biden: Advance notice of investigative concerns.
If you have questions about any emails I would ask you share it in advance so I can look at them and be prepared to put them into context. The USAO was so eager to got my emails (which they already had 95% of) … then surprise … they "might" have a problem with a few of them that memorialized their conduct. If the content of what I documented, in report or email is the cause of their consternation I would direct them to consider their actions instead of who documented them.

I have done nothing wrong. Instead of constant battles with the USAO/DOJ Tax, I chose to be politically savvy. I documented issues, that I would have normally addressed as they occurred, because of the USAO and DOJ Tax's continued visceral reactions to any dissenting opinions or ideas. Every single day was a battle to do our job. I continually reported these issues up to IRS-CI leadership beginning in the summer of 2020. Now, because they realized I documented their conduct they separate me out, cease all communication and are not attempting to salvage their own conduct by attacking mind. This is an attempt by the USAO to tarnish my good standing and position within IRS-CI … and I expect IRS-CI leadership to understand that. As recent as the October 7 meeting, the Delaware USAO had nothing but good things to say about me/us. Then they finally read "discovery" items (provided 6 months previous — that are not discoverable) and they are beginning to defend their own unethical actions.

Consider the below:

I am not a witness — therefor Jencks/impeachment is not an issue.
I am not the receiver of original evidence nor engaged i any negative exculpatory language against the subject … My documentation only shows the USAO/DOJ Tax's preferential treatment of this subject. [bold underline original, italics mine]
Waldon's impression that Shapley was making unsubstantiated claims of bias, which Shapley presumably knew, makes these two documents even sketchier, because they were written at a time when his claims of bias were already suspect.
For example, in May, Shapley turned over his email making claims of bias, but not the presumably more accurate handwritten notes he wrote in the October 7 meeting itself. Those notes show that Shapley misrepresented what Weiss said about charging in CA; those notes that show Shapley recorded a detail — what outlet published the October 7 leak — about which he claimed to be ignorant in his Ways and Means deposition.
In other words, those notes show Shapely making unsupported claims of bias. And they show that when his own emails were reviewed, he panicked.
Thus far, the evidence support Waldon's conclusion, not Shapley. Shapley was literally inventing conspiracy theories about the process required before David Weiss could seek Special Attorney status to charge in CA.
Which may explain why, in his original testimony to the House Ways and Means Committee, he dramatically claimed, "My life's on the line here."
Meanwhile, the documents and testimony elicited as a result of Shapley's effort to ruin Hunter Biden's life to save his own (job or reputation, I guess), only give Abbe Lowell more ammunition to show that his charges are selective prosecution pushed by someone identified as a problem a year ago.
Update: This post has been edited for clarity.
https://www.emptywheel.net/wp-content/uploads/2023/07/Screen-Shot-2023-07-19-at-6.10.01-PM.png
1084
2282
emptywheel
https://www.emptywheel.net/wp-content/uploads/2016/07/Logo-Web.png
emptywheel
2023-09-19 17:42:36
2023-09-20 06:33:28
"My life's on the line here:" Gary Shapley's Direct Supervisor Believed His Claims Were Unsubstantiated