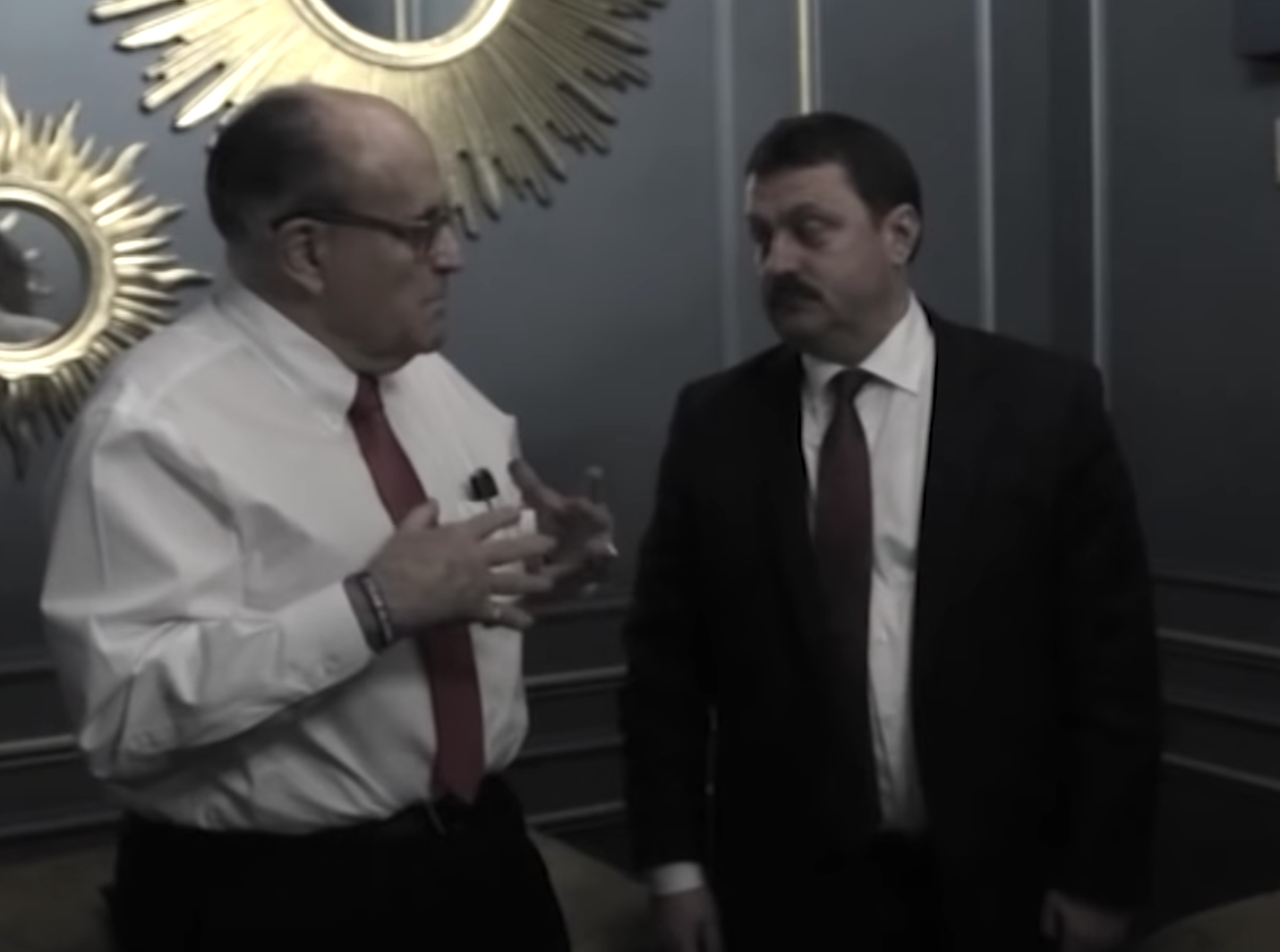 Gary Shapley Didn't Tell Congress about Election Meddling Concerns
I'm reading my way through the documents from Gary Shapley and Joseph Ziegler that the House Ways and Means Committee released the other day.
While I have yet to read the tax-related documents closely, the others don't help the evidence-free impeachment much, undoubtedly complicate David Weiss' hopes of charging Hunter Biden on tax crimes, and probably give Abbe Lowell a stash of documents he would otherwise not have gotten, some of which show investigative sloppiness and potential evidentiary problems for any case Weiss does charge (again, some of which Lowell would otherwise never have gotten).
Plus, some of the documents undermine the Agents' claims to be whistleblowers. The documents show they had advance notice of both Delaware's decision to decline prosecution of the 2104 and 2015 tax years and of the timing of any prosecution. They show Shapley walked into a key October 7, 2022 meeting with a chip on his shoulder and an agenda entirely at odds with his knowledge of declination and timing. From that point forward, phantoms of Shapley's paranoia, not facts, appear to have driven his actions.
For now, though, I want to point to two details that utterly destroy Shapley's complaints about delays in 2020. It has always been the case that most of Shapley's complaints about politicization (besides his own) pertained to events that happened under the Trump Administration. Indeed, that's something that Jason Smith struggled to address at his own presser the other day: how events from 2020 could support the impeachment of Joe Biden.
But details in two documents Shapley sent in late 2020 reveal that during his entire media tour, Shapley has been withholding a key detail that make these complaints all the more ridiculous.
The first is what must be a draft (since it is not dated and includes editorial questions) one page summary of the investigation written for the IRS Deputy Commissioner around November 9, 2020. It explained (as other documents the IRS agents did too) that after the IRS got a Suspicious Activity Report regarding a UK porn site that wasn't reporting income to US-based contractors, one of whom Hunter Biden had also paid as an escort, the IRS used that to start pulling Hunter's tax returns, an initial predication that is going to be comedy gold in any opening arguments Abbe Lowell ever gives at a Hunter Biden trial. It also revealed (again, this gets mentioned in other documents) that there was a FARA investigation out of New York regarding Hunter's ties to CEFC. Finally, the document attributed any pre-election guidance not just to David Weiss' office, but also to DOJ Tax and the Deputy Attorney General's office.
To date no proactive interviews have occurred as a result of guidance provided to the investigative team by the USAO in Delaware, DOJ Tax PDAG and the Deputy Attorney General's office.
We've known of the Deputy Attorney General's involvement since Shapley's transcript was first released, which described that the guidance involved Richard Donoghue. Shapley has nevertheless blamed Weiss' office for these delays ordered by Bill Barr's top deputies, and Smith even blamed Lesley Wolf personally.
But the centrality of the DAG's office in such delays is important background to a report filed on December 10, 2020 — which shows that its author (it's not entirely clear who wrote this, but Shapley provided it) was upset that investigators weren't improperly sharing information with Congress even then — attributes any delays in the investigation to concerns about election interference.
This investigation has been hampered and artificially slowed by various claims of potential election meddling. Even after the election, our day of action to go overt was delayed more than two weeks.
The memo clearly dismisses those claims, which suggests whoever wrote it thinks they know better than FBI counterintelligence investigators. But it also ignores someone else who knows better about known efforts by Russia to use Hunter Biden as a campaign prop: Donoghue. In February 2020, when he was US Attorney for EDNY, Bill Barr ordered him to serve as a gatekeeper for any investigation implicating Ukraine. This was a specific effort to prevent the SDNY investigation into Rudy Giuliani to pursue Rudy's efforts to fetch dirt, including a laptop!!, from Andrii Derkach in December 2019.
But starting in July, Donoghue swapped places with Seth DuCharme, becoming the Principal Assistant Deputy Attorney General, where he proceeded to issue guidance to delay any overt investigative steps in the Hunter Biden investigation. In other words, the orders to delay overt steps until after the election would have involved someone who knew as well as anyone in government that the effort to exploit Hunter Biden's relationship with Burisma involved a plot coordinated with known Russian agents.
But over the course of a four month media blitz, Gary Shapley — represented by people close to Chuck Grassley, who of late has been pushing this Russian information operation himself — suppressed the fact that DOJ had concerns, concerns that manifested in multiple Treasury sanctions afterwards, that the effort to focus attention on Burisma was orchestrated by Russia, Ukranian agents of Russia, and Donald Trump's own efforts to solicit dirt whereever he could.
Twice yesterday, Republicans refused to vote on Democratic requests that James Comer subpoena Rudy (the first request included a request to subpoena Lev Parnas as well). Yet this detail from Shapley — and his suppression of it for four months — makes a Rudy subpoena all the more important.
https://www.emptywheel.net/wp-content/uploads/2022/12/Screen-Shot-2022-12-07-at-8.25.22-PM.png
1792
2410
emptywheel
https://www.emptywheel.net/wp-content/uploads/2016/07/Logo-Web.png
emptywheel
2023-09-29 08:05:46
2023-09-29 08:11:09
Gary Shapley Didn't Tell Congress about Election Meddling Concerns