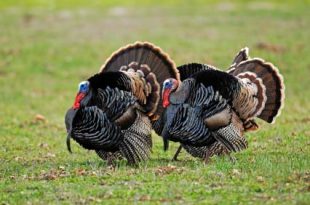 Happy Thanksgiving denizens of the Wheelhouse. This is, by my groggy count, our tenth together as the Emptywheel Blog. The first five were at Firedoglake, and the last five here as a standalone. All of the contributors here – Marcy, bmaz, Rayne, Jim White, Ed "Masaccio" Walker, and our special assignment Roving Reporter Rosalind – have been around each other for even longer than that, in one status or another, going back to The Next Hurrah. It has been a long and wonderful, if not sometimes strange, trip. And it continues to be so daily. For that, we give thanks to you. Some of you have been around with us since The Next Hurrah, many are newer. You are all valued, and thank you for reading, joining us and sharing your thoughts.
Usually there is a big food post on Thanksgiving, but for extraneous travel reasons, I am not sure there will be this year. In that vein here is some food talk to make sure there is space here in this post to discuss at length what we are all gorging on. Mrs. bmaz HATES cooking traditional Thanksgiving dinners with all the fixins etc. She is Italian by descent, and insists on making giant pots of homemade spaghetti with meatballs and sausage. It is very good, but I very much miss the traditional meal. Daughter of bmaz is cooking a blueberry pie though, so we still have that going for us. What are you all up to as to food and cooking today?
Then there is football. Thanksgiving NFL is a tradition dating back to the mid 1930's, although the TV tradition of it all really grew in the 1960's. And grow it has done. There are three full games on the tube today, and, for once, all teams participating have winning records and are in playoff contention. Now THAT is a change for the better!
First up on the docket is Minnesota versus Detroit. Detroit always plays on Thanksgiving, and for so many years that is why Thanksgiving Day games sucked. But Detroit is good this year. Both the Lions and the Vikes are 6-4 and, given how bad the Packers have been this year, this game is for sole possession of first place in the NFC Norske. The Vikings have a clearly better defense, but the Lions are far more prolific on offense, and have been playing as a team much better than Minnesota of late (horrible offensive line play is killing Sam Bradford). I'll take the Kittehs at home.
Next up is Washington at Dallas. Kirk Cousins is on a roll again, and the Skins are really playing decent football. But the Cowboys at 9-1 have the best record in the NFL and are clicking on all cylinders. Dak Prescott is even opening up downfield a little, which was not the case early in the year. Ezekial Elliott is playing like the second coming of Emmitt Smith and all the receivers, not just Dez Bryant, are getting in on the action. But as decent as they have been, the Dallas defense is neither great nor particularly deep. The question is whether Cousins and the Skins O can outscore the Boys. I don't think so in Dallas.
Last game is Pittsburgh at Indianapolis. The QB matchup you've been waiting for: Big Ben Roethlisberger versus Scott Tolzein. Yeah, Andrew Luck is out with a concussion. That spells disaster to a Colts team that would already be a home underdog even with Luck. Both teams are 5-5, but one of them won't be after today!
So, there you have it folks. Good times and good eats today. Dessert today is some Savoy Truffle from the Lads from Liverpool.
https://www.emptywheel.net/wp-content/uploads/2016/11/ontario-hunt-for-turkeys-e1480004413291.jpg
205
310
bmaz
https://www.emptywheel.net/wp-content/uploads/2016/07/Logo-Web.png
bmaz
2016-11-24 11:27:18
2016-11-26 20:13:18
Giving Thanks and Other Thanksgiving Trash