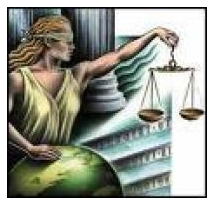 As you likely know by now, we stand on the cusp of historic oral arguments this week in the Supreme Court on the Patient Protection and Affordable Care Act (ACA), otherwise popularly known as "Obamacare". The arguments will occur over three days, for a total of six hours, Monday through Wednesday. Yes, they really are that historic, as Lyle Denniston explains in SCOTUSBlog. The schedule is as follows: Monday: 90 minutes on whether the Anti Injunction Act (AIJA) prevents consideration of a challenge to the individual mandate until it takes effect in 2014; Tuesday: Two hours on the Constitutionality of the individual mandate; and Wednesday: 90 minutes on severability of the main law from the mandate and 60 minutes on state sovereignty concerns of Medicaid reform.
There are two areas of particular interest for me and which really are the meat on the bone of the overall consideration. The first is Monday's technical argument on the AIJA, which I actually think may be much more in play than most commentators believe, because the Supremes may want to punt the politically sticky part of the case down the road until after the 2012 elections, and the AIJA argument is a ready made vehicle to do just that. Judge Brett Kavanaugh's dissent in Seven Sky v. Holder explains how that would go should the Supreme beings decide to punt. This is by no means likely, but do not be shocked if it occurs; can kicking down the road is certainly not unknown at SCOTUS on politically sensitive cases.
By far, however, the biggest, and most contentious, kahuna of the healthcare debate is the individual mandate, and that is where I want to focus. The two sides, pro (predominantly liberal left) and con (predominantly conservative right), have been selling their respective wares since before the law was passed and signed by the President. As we truly head into the arguments, however, the pro left have crystallized around a matched pair of articles by Dahlia Lithwick and Linda Greenhouse, and the con right around response pieces by James Taranto and Ed Whelan.
Now this hardly seems like a fair fight, as Taranto has no degree, nor legal training, whatsoever; that said he and Whelan actually lay out the contra to Dahlia and Linda pretty well. Each side effectively accuses the other of being vapid and hollow in argument construct. I will leave aside any vapidity discussion because I think both sides genuinely believe in their positions; as to the hollowness, though, I think both sides are pretty much guilty. Which is understandable, there is simply not a lot of law directly on point with such a sweeping political question as presented by the mandate. "Unprecedented" may be overused in this discussion, but it is not necessarily wrong (no, sorry, Raich v. Gonzales is not that close; it just isn't).
In short, I think both sides are guilty of puffery as to the quality of legal support for their respective arguments, and I believe both are guilty of trying to pass off effective political posturing as solid legal argument. Certainty is just not there for either side. This is a real controversy, and the Supreme Court has proved it by allotting the, well, almost "unprecedented" amount of time it Read more →
https://www.emptywheel.net/wp-content/uploads/2016/07/Logo-Web.png
0
0
bmaz
https://www.emptywheel.net/wp-content/uploads/2016/07/Logo-Web.png
bmaz
2012-03-25 20:17:35
2012-03-26 02:45:26
ACA at SCOTUS: Some Thoughts On The Mandate