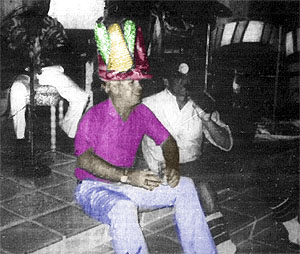 Saturday evening, the New York Times put up an important editorial, The Banks Win Again, on its website regarding the financial crisis, an editorial piece that would be key in their Sunday Morning Edition Opinion Section:
Last week was a big one for the banks. On Monday, the foreclosure settlement between the big banks and federal and state officials was filed in federal court, and it is now awaiting a judge's all-but-certain approval. On Tuesday, the Federal Reserve announced the much-anticipated results of the latest round of bank stress tests.

How did the banks do on both? Pretty well, thank you — and better than homeowners and American taxpayers.

That is not only unfair, given banks' huge culpability in the mortgage bubble and financial meltdown. It also means that homeowners and the economy still need more relief, and that the banks, without more meaningful punishment, will not be deterred from the next round of misbehavior.
The nation is on the cusp on having the government, both federal and states, sign off on arguably the biggest financial fraud on the American public in history, and doing so in a way that massively rewards the offending financial institutions and refuses serious investigation, much less prosecution, of any participants perpetrating the conduct. This pattern of craven conduct cratered not just the US economy, but most of the world economy.
In the face of all this, David Gregory and MTP had on the Sunday morning show one of the most senior Senators in the United States Senate, John McCain, who serves as a key member of both the Governmental Affairs and Health, Education, Labor and Pensions Committees, both of which Read more →
https://www.emptywheel.net/wp-content/uploads/2016/07/Logo-Web.png
0
0
bmaz
https://www.emptywheel.net/wp-content/uploads/2016/07/Logo-Web.png
bmaz
2012-03-19 20:18:41
2012-03-19 20:33:29
David Gregory & NBC Give John McCain Blowjob; Screw Americans