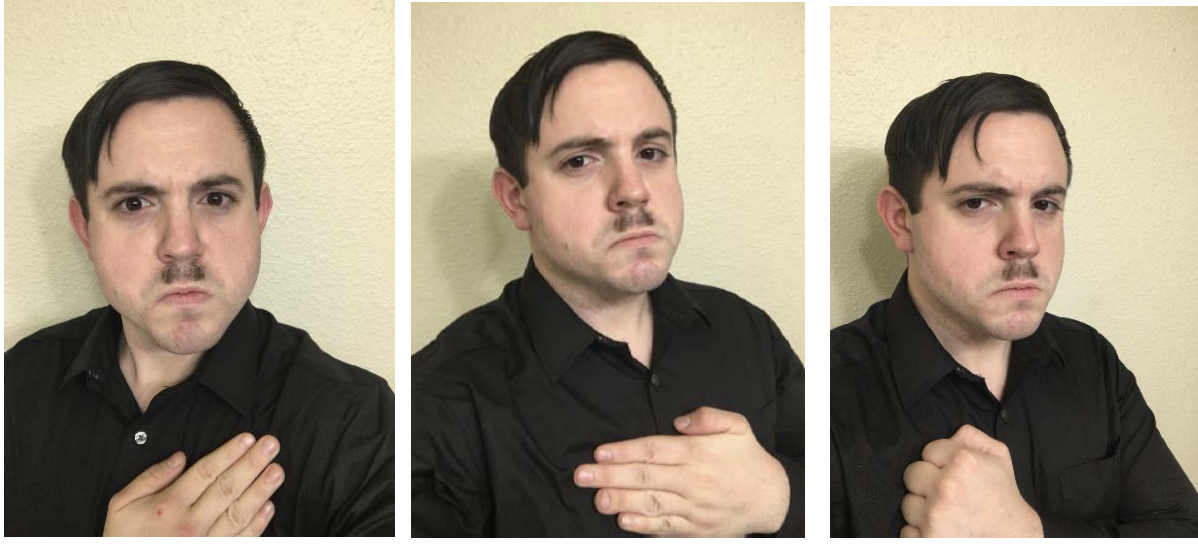 As I noted after the Thanksgiving dinner between Trump and a bunch of bigots, a key part of the dinner dropped out of the coverage. Both Nick Fuentes, at the dinner, and Kanye West, in a video after the dinner, demanded that Trump do more to support accused January 6 defendants.
As Jonathan Swan tells it (with Zachary Basu), in addition to scolding Trump about his increased reliance on teleprompters, Fuentes also delivered the message that parts of the far right are disappointed with Trump, in part, because he has not supported January 6 attackers sufficiently.

Fuentes told Trump that he represented a side of Trump's base that was disappointed with his newly cautious approach, especially with what some far-right activists view as a lack of support for those charged in the Jan. 6 Capitol attack.

Trump didn't disagree with Fuentes, but said he has advisers who want him to read off teleprompters and be more "presidential." Notably, Trump referred to himself as a politician, which he has been loathe to do in the past.
Fuentes also told Trump that he would crush potential 2024 Republican rivals in a primary, including Florida Gov. Ron DeSantis. Trump asked for Fuentes' opinion on other candidates as well. [italics mine, bold Axios']

Not only doesn't this sound like an unplanned encounter — at least from Fuentes' side — but it affirmatively sounds like the kind of constituent ask that politicians of all stripes make when they discuss whether to endorse a candidate or not. Fuentes hated Trump's announcement speech — too canned! — but he also warned that Trump needs to do more to support those being prosecuted for their role in Trump's coup attempt.

[snip]

The complaint that Trump has not done enough for already charged January 6 defendants (or, as Ye complained himself, not pardoned everyone) comes at a rather sensitive time. Of the January 6 defendants likely included in the seven Feuer cites, Christan Secor (holding the America First flag below) was sentenced in October by Trevor McFadden, who normally goes easy on January 6 defendants, to 42 months in prison.

More recently, the FBI arrested a group of 5 American Firsters in September, including former Fuentes deputy Joseph Brody (in the American flag mask and the suit in the picture above). One, Thomas Carey, is set to plead guilty on December 22, which will come with — at least — an interview on the others. And while DOJ portrayed groyper Riley Williams as having been radicalized by watching Nick Fuentes videos rather than in person, she was just jailed pending her February 22 sentencing, and any retrial on the hung charges (obstruction and abetting the theft of Nancy Pelosi's laptop) might be easier if there was cooperation from others who were present in Pelosi's office, as Carey may have been. Which is to say that the January 6 investigation into America First is getting closer to Fuentes himself.

But, particularly given Ye's invocations of Stone and Jones in this context and Stone's repeated complaints that Trump didn't pardon him after January 6, those probably aren't the only January 6 defendants Fuentes meant to invoke. Both Stone and Jones were named repeatedly during the Oath Keeper trial. Both are likely to be named in the upcoming Proud Boy Leaders trial. One Jones employee, Sam Montoya, pled guilty to parading on November 7. His plea agreement lacks the standard cooperation paragraph, which sometimes means that someone had to cooperate in advance to get the plea deal. And Jones' sidekick, Owen Shroyer, is due to let Judge Tim Kelly know whether he plans on pleading at a status hearing tomorrow.

So the January 6 investigation is getting closer to Stone and Jones too.

Even some in Ye's entourage have come under investigation, at least in Fani Willis' investigation, for their role in Trump's false voter fraud claims.

Trump's meeting with Fuentes is a big deal. But it likely goes beyond, just, the fact that Trump was sharing Thanksgiving with noted anti-Semites. Both Ye and Fuentes used the meeting to raise Trump's failures to protect those who helped his last attempt to seize power illegally.
Now, about ten days later, Trump seemingly responded to that request by taping a video that was shown at a holiday meeting of the Patriot Freedom Fund (just after 1:54), a grifty non-profit with ties to convicted Jan 6er and neo-Nazi Tim Hale-Cusanelli. The organization is one of several that preys on family members, funds lawyers to spew conspiracy theories (Joe McBride appears in this video), and generally celebrates the men and a few women who attacked the US as "patriots."
And, as with the original ask, news outlets are not tying this apparent response with the ask.
Neo-Nazi Nick Feuntes made an ask, one tied to support for his reelection, and shortly thereafter Trump taped a video for a neo-Nazi tied organization celebrating those who attacked the Capitol.
https://www.emptywheel.net/wp-content/uploads/2021/05/Screen-Shot-2021-05-27-at-2.00.13-PM.png
546
1198
emptywheel
https://www.emptywheel.net/wp-content/uploads/2016/07/Logo-Web.png
emptywheel
2022-12-02 07:56:28
2022-12-02 08:28:47
After the Neo-Nazi Demands More Support from Trump for January 6 Defendants, Trump Delivers