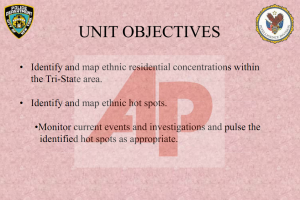 A number of people have observed the NYT's description of 4 arson attacks apparently targeting Muslim sites (though one was actually Hindu) as "bias crimes."
A wave of arson attacks spread across eastern Queens on Sunday night, and the police said the firebombings were being investigated as bias crimes — with Muslims as the targets.
But the choice to call this a "bias crime" rather than terrorism appears to come from the NYPD, not the NYT; the WSJ uses the same formulation.
Police on Monday were working to determine whether a series of suspected arson attacks against an Islamic cultural center and three other locations in Queens were linked, and were investigating the incidents as bias crimes against Muslims.
So it appears that someone mapped out four locations they believed to be Muslim sites and threw Molotov cocktails at them (in the case of the mosque, during a worship service at which 80 people were present). As the WSJ noted, the attacks followed closely on threats specifically mentioning Molotov cocktails posted on an anti-Muslim site.
Ibrahim Hooper, a spokesman for the advocacy group, said CAIR recently called on the FBI to investigate threats targeting mosques posted on an anti-Islam blog called "Bare Naked Islam."

One comment on the site read: "Throw 10 Molotov cocktails into these mosques and burn them down," according to Hooper. By Monday, the comment appeared to have been taken down by blog operator WordPress.com.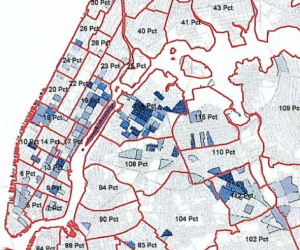 Now, let me be clear: nothing excuses the behavior of those targeting Muslims and Hindus; nothing excuses this kind of terrorism.
But it is worth noting that the same entity–the NYPD–that is treating these crimes as "bias crimes" rather than terrorism is the same entity that has set out to "map ethnic residential concentrations" and "ethnic hot spots" in NY, purportedly in pursuit of terrorism. It has called houses of worship a "key indicator." It has mapped out some of the very same neighborhoods in which the attacks were launched.
You see, if the NYPD called this terrorism, they might have to start mapping out entirely different neighborhoods to find terrorists.
Update: Now that I think about it, using NYPD's logic, the first place NYPD would have to profile if they considered this terrorism is Starbucks, given that 3 of 4 of the Molotov cocktails were made out of Starbucks bottles.
Update: NYPD has the hate crimes unit and precinct cops, but not the intelligence unit, investigating the attacks.
Meanwhile, political leaders spoke out against the incidents. Mayor Michael Bloomberg said New York Police Department hate crimes unit detectives were working with precinct detectives and looking into whether there were any connections to incidents outside the city.
https://www.emptywheel.net/wp-content/uploads/2016/07/Logo-Web.png
0
0
emptywheel
https://www.emptywheel.net/wp-content/uploads/2016/07/Logo-Web.png
emptywheel
2012-01-02 13:38:51
2012-01-02 14:21:05
Is It Any Surprise NYPD Would Investigate Anti-Muslim Terrorism as a "Bias Crime"?